Roman Colosseum was an icon of the Roman Empire. Slaves built this symbol of Roman military might. What struck me at first sight was its gigantic size. It is an architectural marvel. It must have been quite a place when gladiators and wild animals fought to death.
Getting to Roman Colosseum
Colosseum was the first place that we visited after arriving in Rome. I had ordered Roma Pass through the internet. I collected the Roma Pass at the tourist office in Fiumicino Airport. The pass permits free entry to the first 2 visited museums and/or archaeological sites of your choice. So we did not have to buy entry tickets and bypassed long queues at the ticket counters. On Rome Metro, the nearest station is Colosseo.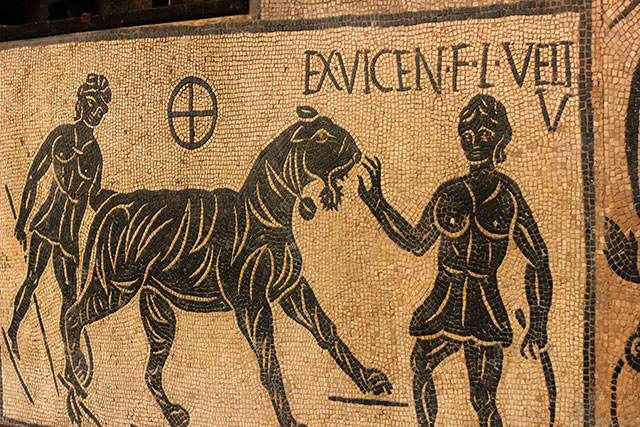 Photo Opportunities
The Colosseum presents a lot of photo opportunities. The sheer size of the structure means that everything cannot be included in one or two shots. I did get around it to some extent by taking many shots and later merging them in Photoshop.

Architecture
The Colosseum is an imposing ancient structure. It is elliptical in shape and covered in travertine stone slabs. It could hold up to fifty thousand spectators. Now three-fifths of the outer brick wall are missing due to neglect and natural disasters.
History
Roman Emperor Vespasian commissioned the Colosseum in  AD 72. He completed construction in AD 80. After four centuries, the decline of Roman empire led to the disrepair of the Colosseum. Renovation work is now going on at the site.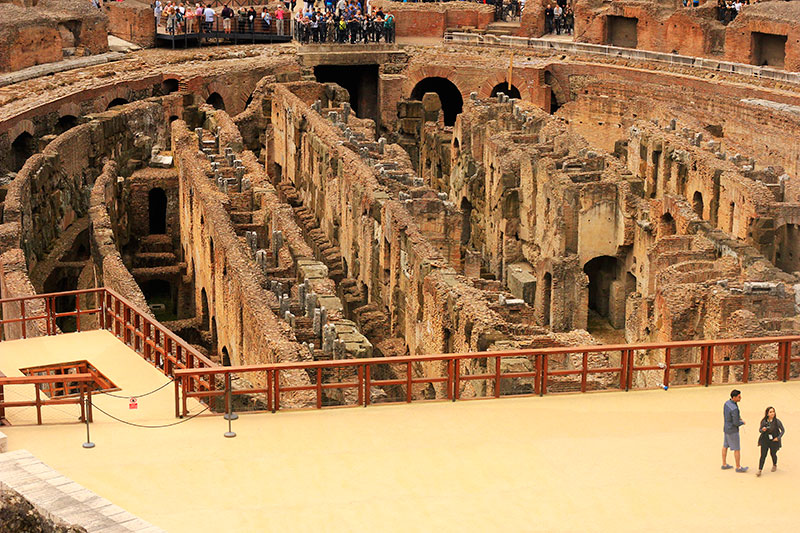 Below the arena of the Colosseum there was a large area with 32 cages. Here the animals and gladiators came up by lifts into the arena. The gladiators were trained slaves, condemned convicts or prisoners of war. A high parapet surrounded the area to protect spectators.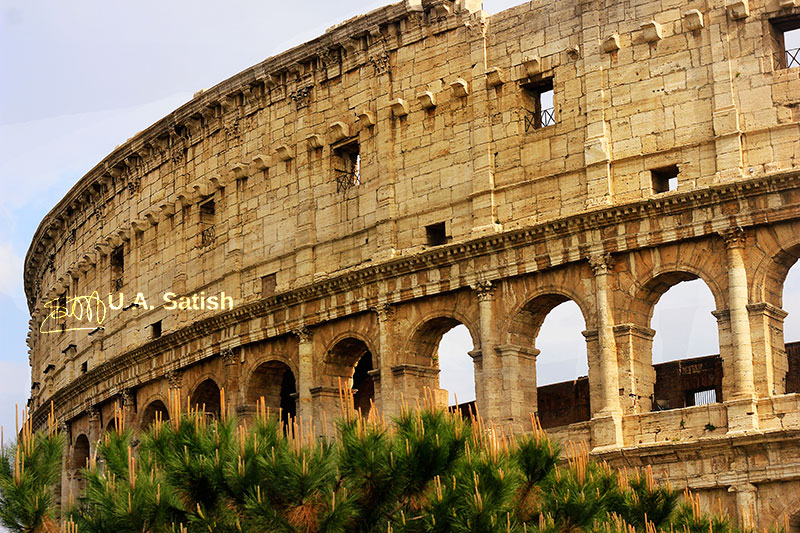 There were four tiers of seating. The royal box was at the centre of the bottom tier. The gigantic size of the Colosseum makes it the best known building in Rome.
Leave your questions and comments in the comments box. I will get back to you soon.