General reflections on Italy are from my trip to Italy for five days, in Rome and Florence. Here are some observations from our visit.
People and Languages
Many Italians speak English, particularly in hotels, tourist areas. and restaurants. Many times we had asked strangers for directions and most of them were helpful. But it does make a difference if you speak a few words of Italian.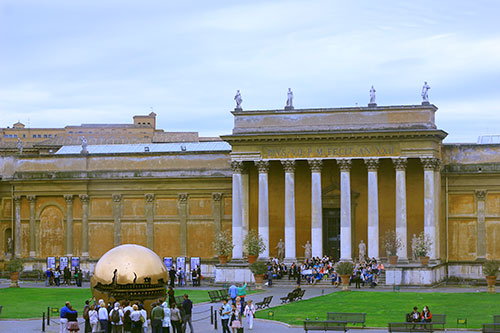 ATMs are called Bancomats in Italy. We do not find them in every street corner like we do in India. May be it is because Italians do not use cash transactions as much. In Roma Termini station, we had to ask a police officer for directions to the nearest Bancomat. You can use international debit and credit cards to withdraw Euros or Swiss Francs. But make sure that your cards are activated for international usage. Please note that the banks will levy a transaction fee for each withdrawal. You might consider taking out cash which will last for a week.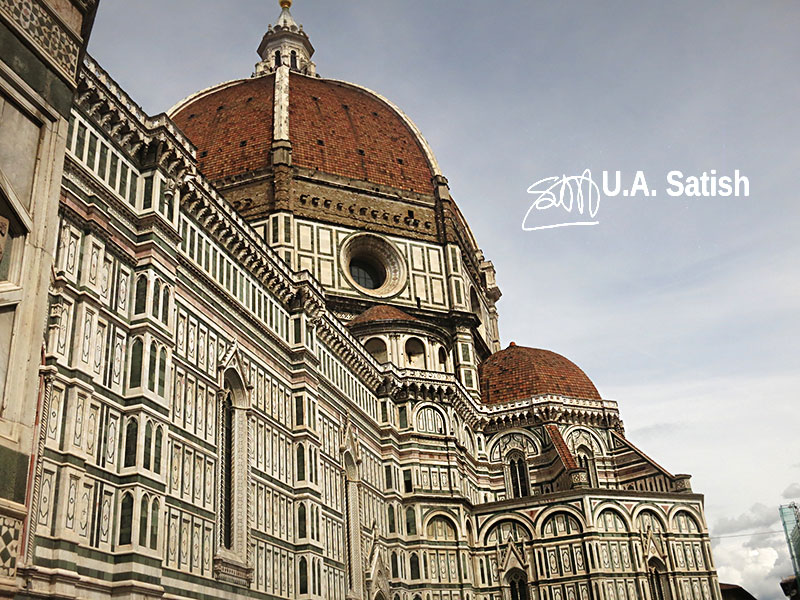 Italians, both men and women, smoke a lot without any apparent thought for the health risks. They also drink lots of coffee. In general, they like to dress in style, may be because Italian fashion design is internationally famous. Jeans and sports shoes are not common.
Pickpockets frequent crowded train stations and metros. A cash belt will be very helpful in securing cash, credit cards and passport.
Local Transport – General Reflections on Italy
Taxis are expensive. They do not roam the streets like in Mumbai and have to be called in by phone. Taxis must be paid in cash. Avoid the use of taxis if possible.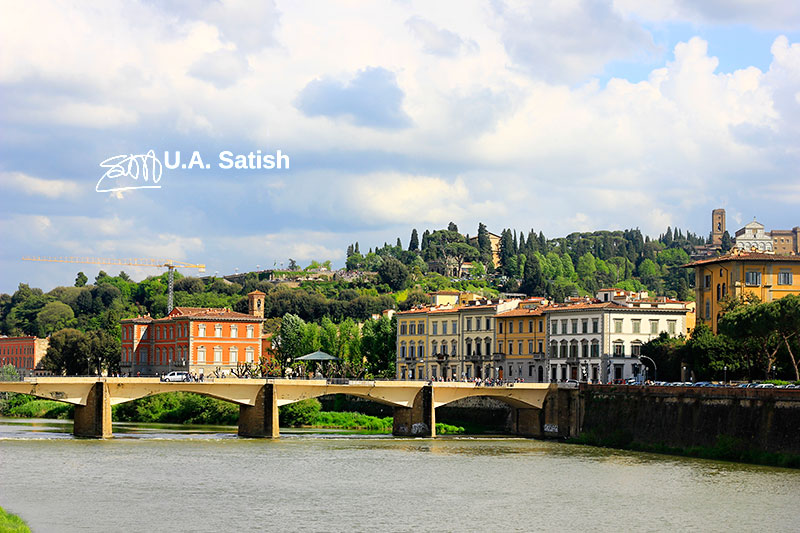 Rome is well connected by city buses which are usually not crowded. We had bought Roma Pass (Euro 36.00 for 3 days) which allowed us to travel free on the metro and buses. Similarly Firenzecards (Euro 72.00) permit free 72-hour access to buses, trams and museums. You are also eligible for free Wifi within Florence for 72 hours with Firenzecards. Maps of Rome and Florence were available free at the local tourist offices.
Inter City Transport
Italian fast trains can reach speeds of 300 km/hour. They are comfortable and punctual. Rome to Milan is 2:55 hours by Frecciarossa trains and  Rome to Florence in only 1:32 hours. You can learn more about train travel in Italy from the man in seat 61.Tickets can be booked online upto 90 days in advance. If tickets are bought early, you can get low prices. Ticket prices gradually increase as we get closer to the travel dates. But the ultra-economy tickets are not refundable.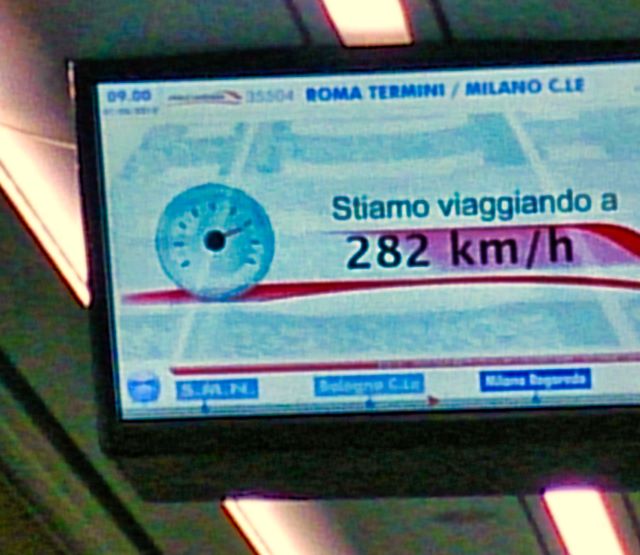 Language is hardly a problem at airports and stations. Signs are in English as well as Italian. In high speed trains, announcements are made in English too. All main Italian stations include multi-lingual self-service ticket machines. They accept international debit and credit cards.
Most long distance trains have a bar or a restaurant car. But there are no restrictions on bringing your own food and drink.
Food – General Reflections on Italy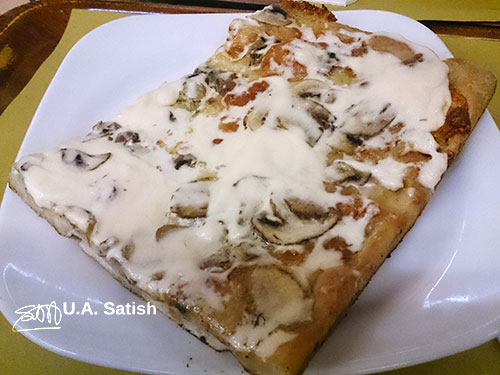 Italian food is generally non-vegetarian. Classic Lasagna with meat sauce was tasteful at Trattoria Katti. The meat sauce includes beef and sausages. Lasagna Vegetariana and  Linguine Scampi were very good too. Eating Linguine Scampi with a fork turned out to be a little tricky at first.
Vegetarian food has limited options. There are some Indian restaurants in the big cities. But they are expensive. More and more Italian restaurants are trying to include vegetarian dishes in their menus to cater to the growing numbers of Indian visitors. The restaurants at times even have somebody who can speak to you in Hindi.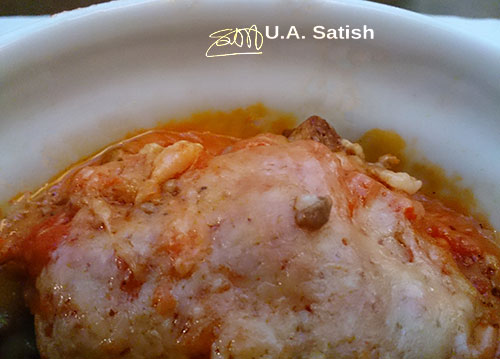 Hotels generally offer free breakfasts. This will include items like bread, butter, jam, curd, milk, fruit juice, corn flakes, tea and coffee which are all welcome to the vegetarian.
Italian food offers delicious and unique dishes. There is often no need to go in search of an Indian restaurant. You will surely get tasty Italian food at reasonable prices. Not to miss is Gelato, the Italian word for ice cream. As regards Italian coffee, it may be too strong for some Indian taste buds.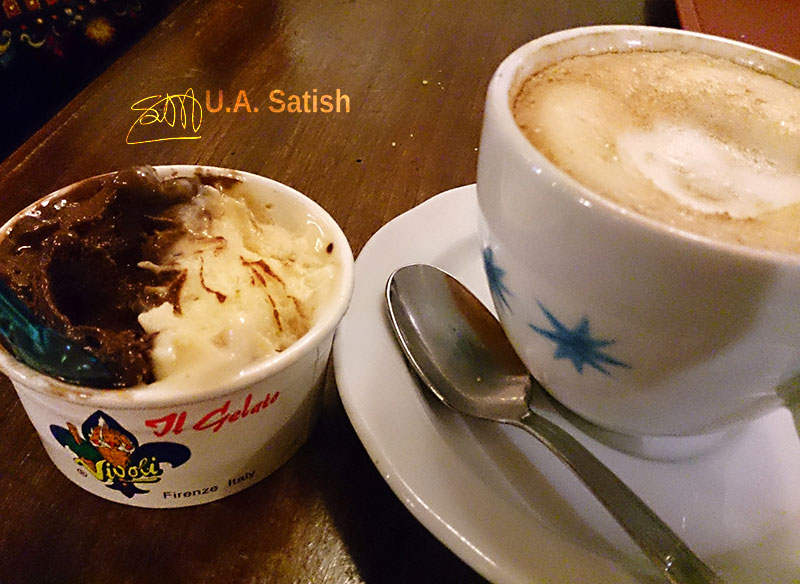 Shopping
Shopping is pricey in Italy. Most of the international brands are available in India and at lower prices. Perhaps a better alternative will be to buy liquor, chocolates, perfumes, sunglasses and watches at duty-free shops in Indian airports when you return home.
Some of the biggest names in Italian fashion like Valentino, Fendi,  and Bulgari originate from Rome. You will find their flagship stores near the Spanish Steps. Boutique stores by Prada, Armani, Versace, Gucci,  Ferragamo, Cavalli and many others are also there.
Window shopping in Florence is fascinating. Many of the best Italian artists are fashion designers. A number of them have stores in Florence.
If you liked the post, you could…
Join more than 5,000 fans of UASATISH by liking us on Facebook, or follow us on Twitter and Instagram.
Related posts: