Florence Cathedral is part of a UNESCO World Heritage Site covering the historic city centre of Florence. It is dedicated to Santa Maria del Fiore The locals call it the Duomo.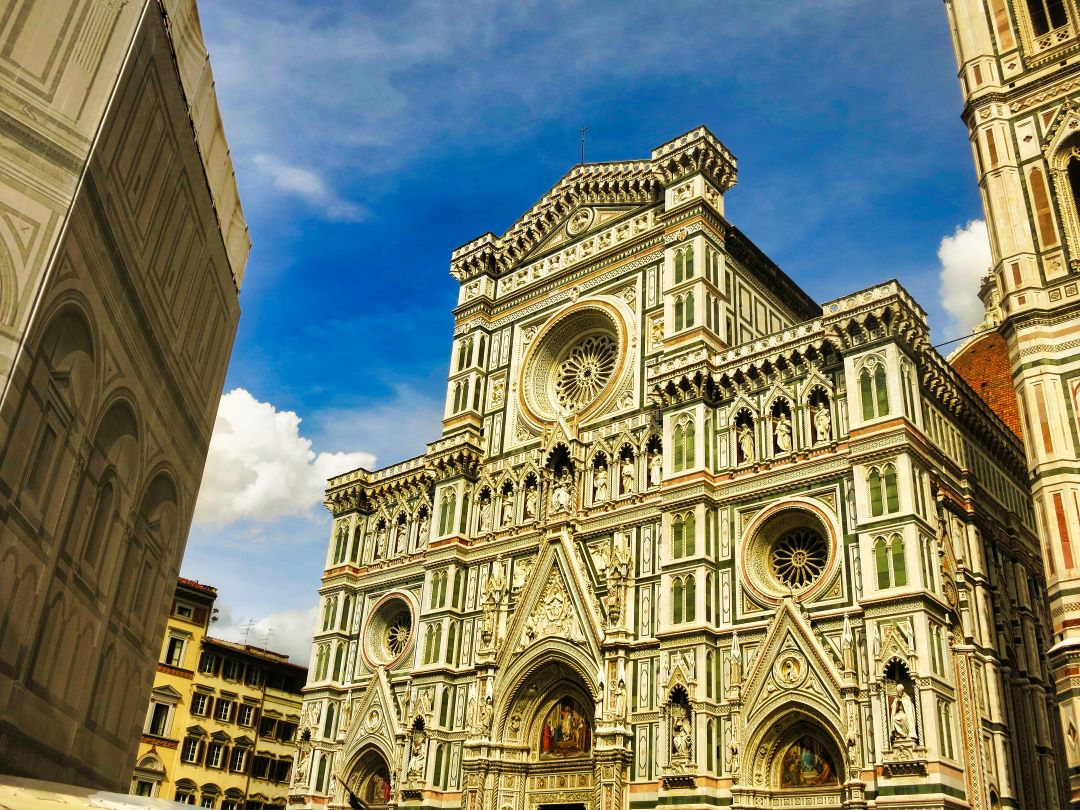 Florence is synonymous with the Duomo which is a major tourist attraction. It is located in a busy area of Florence, Piazza del Duomo. There are many shops and restaurants in the locality.
Exterior of Florence Cathedral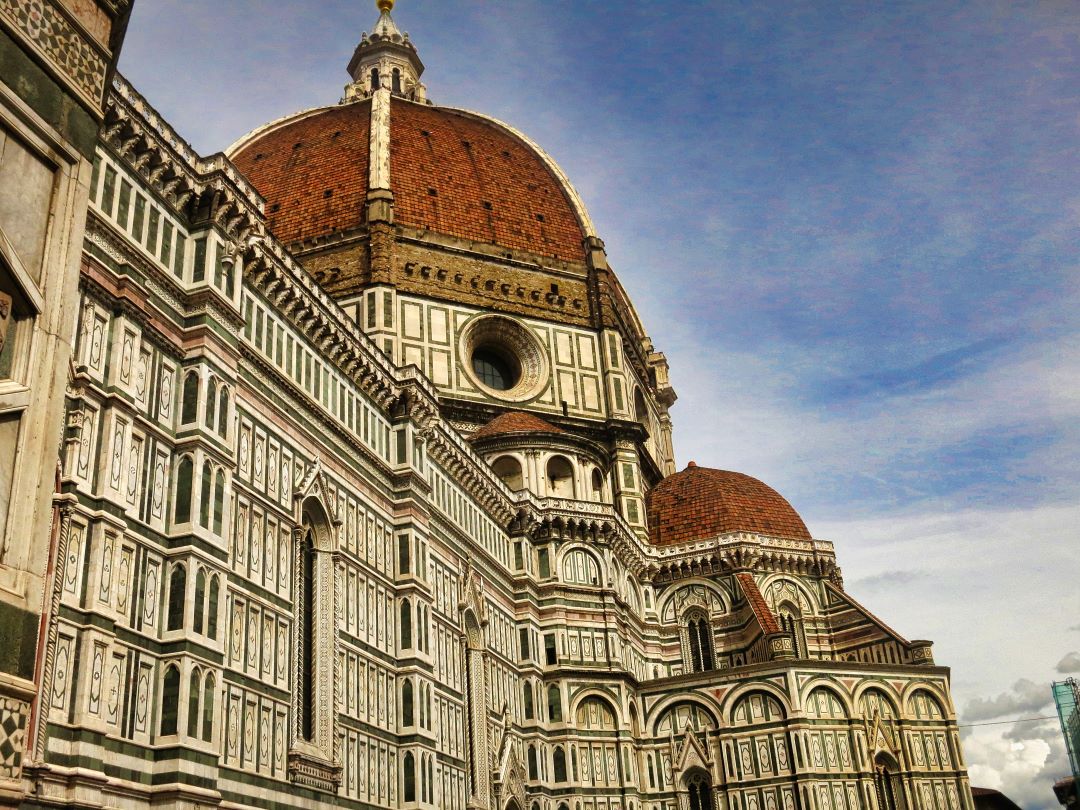 One is struck by the cathedral's rather solemn exterior, an exception being its dome which is paved with red stone.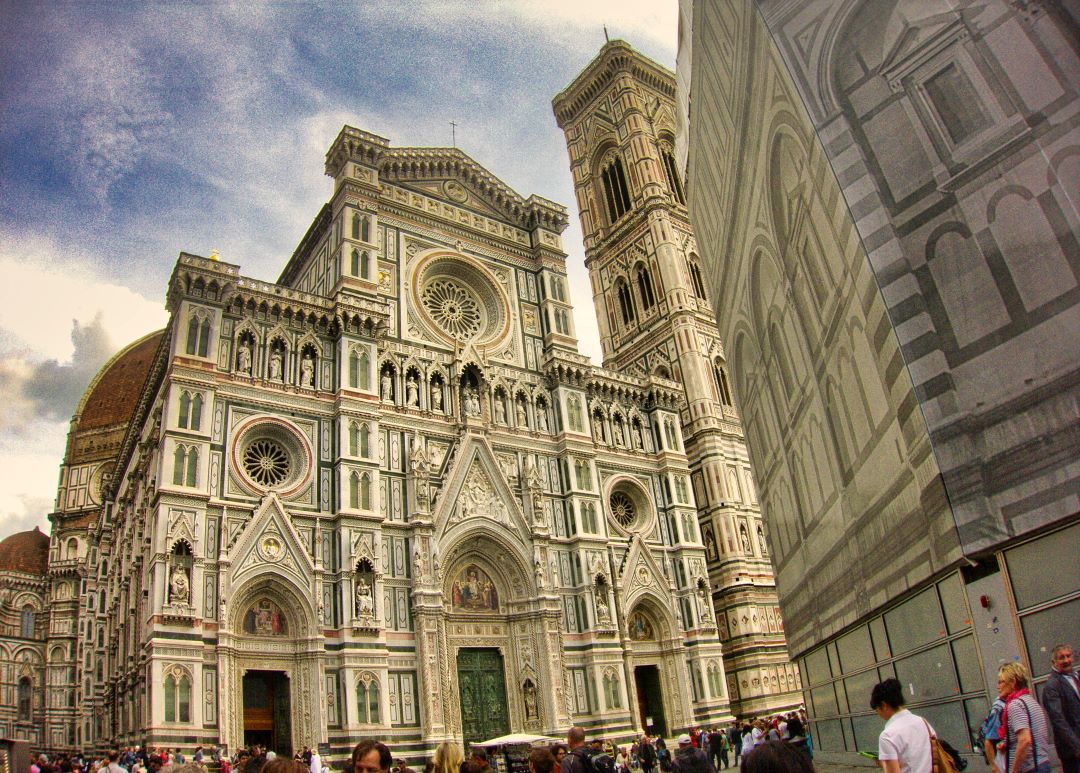 The cathedral is a magnificent structure. Its construction took 140 years t complete. Work began in 13th century. The original design was that of Arnolfo di Cambio.
The massive dome is the largest masonry dome in the world. It used 40 million bricks and weighs 40,000 tons. The designer was Filippo Brunelleschi. Work began in 1420 and its completion was sixteen years later.
The exterior facade is paved with marble of different colours. Visitors can climb more than 400 steps to the top of the dome or cupola.
Interior
The interior is vast. It is 153 metres long and 90 metres at the widest point. Inside there are 44 beautiful stained glass windows and paintings.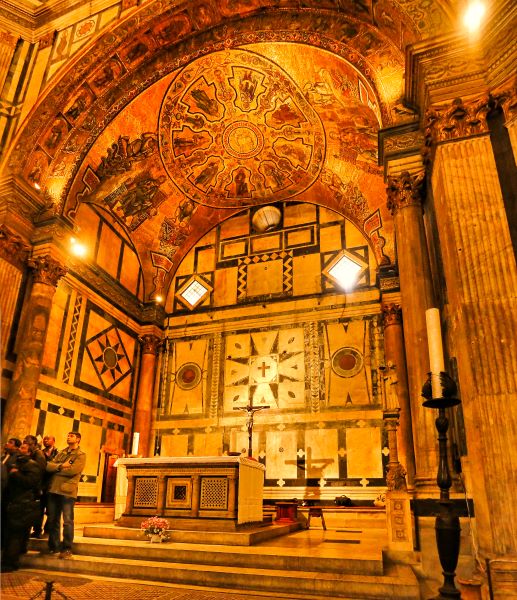 The giant fresco under the dome spreads over 28,750 sq. ft. It is one of the largest frescos in the world. It has a depiction of the Last Judgement. The designer was Giorgio Vasari.
The colossal clock above the main door shows time in 24 hours. The clock face has only one arm. Paolo Uccello designed it in the fifteenth century and the clock is still in working condition.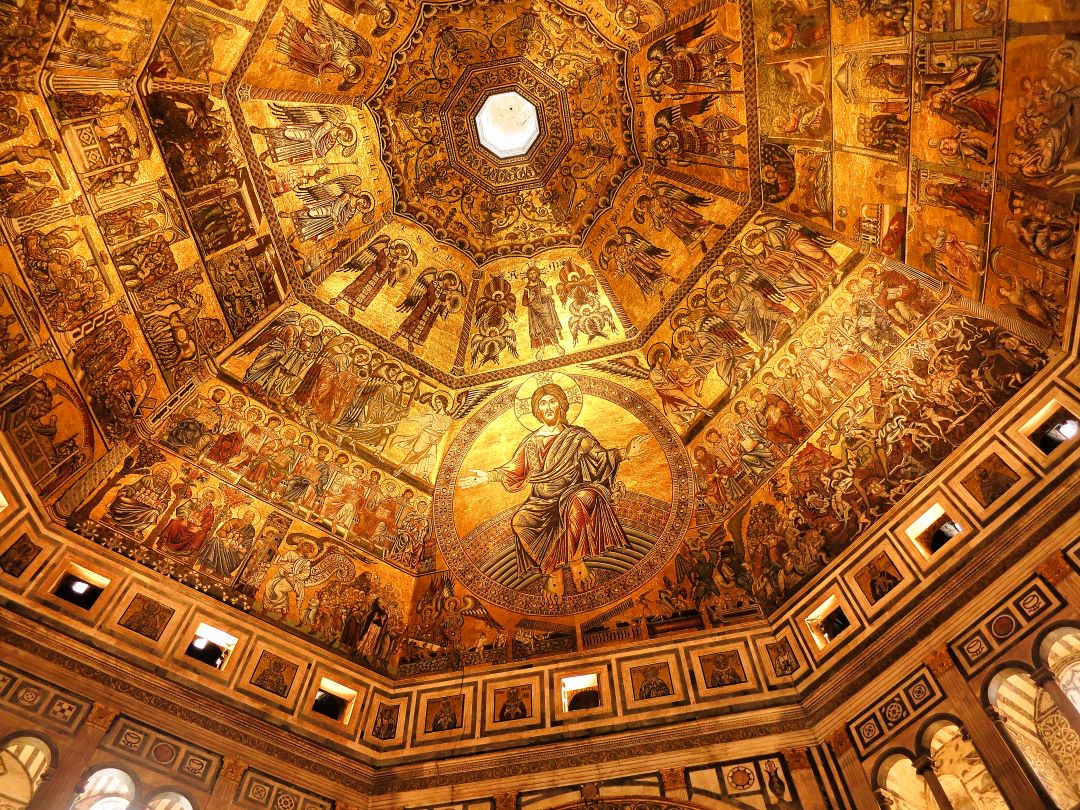 Bell Tower
Next to the Duomo is the Bell Tower which is in Gothic style. It houses many life-size statues by Florentine masters.
Baptistry of St. John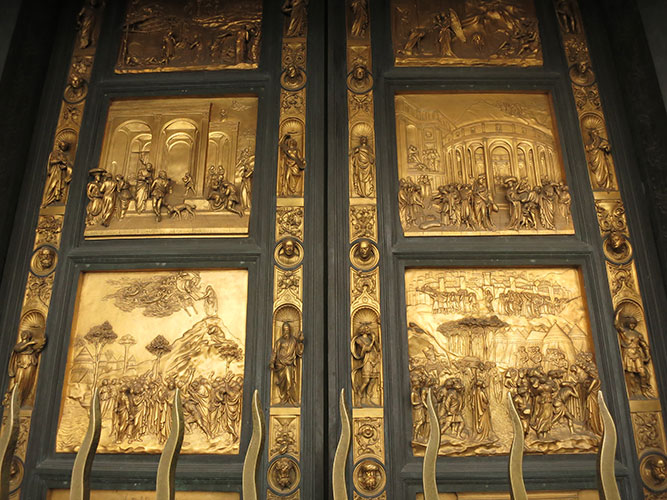 Right in front of Cathedrale di Santa Maria del Fiore is the Baptistry of St. John. It has an octagonal plan. It is famous for its three bronze doors which depict the life of John the Baptist. The Baptistry dates back to 3rd or 4th century.
If you liked the post, you could…
Join more than 5,000 fans of UASATISH by liking us on Facebook, or follow us on Twitter and Instagram.
Subscribe to the free and informative e-newsletter.
Related posts: