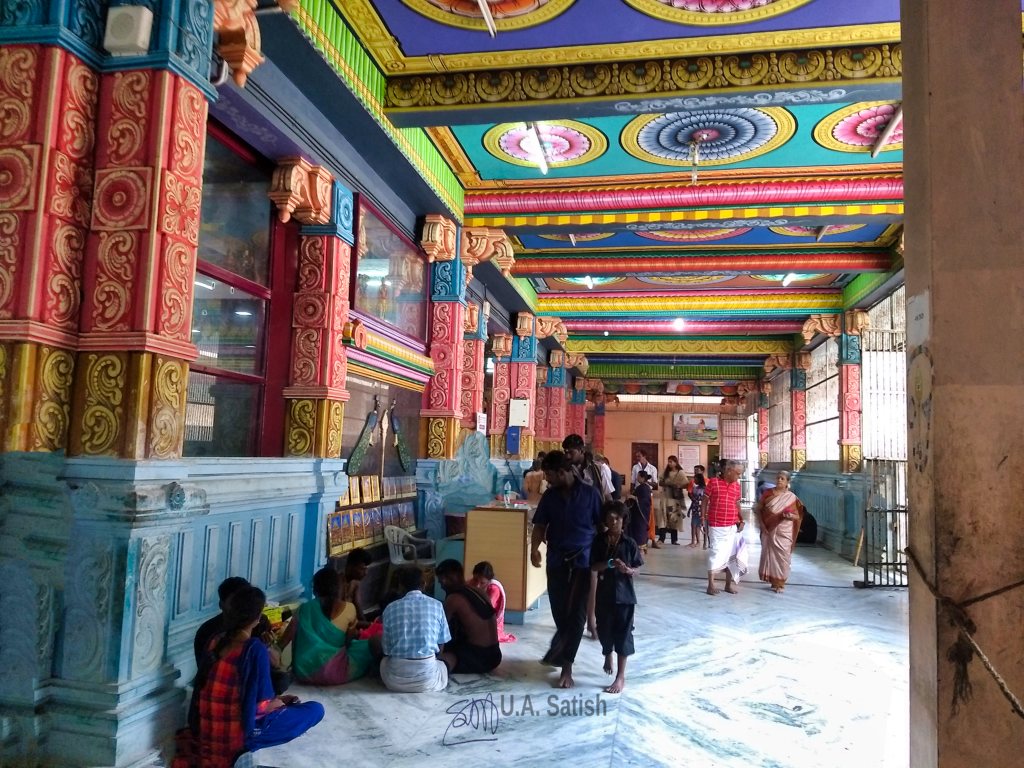 Pazhamudhircholai Murugan Temple is one of the six holiest Murugan temples. It is on top of a hill. Beautiful woods and streams  surround  the temple.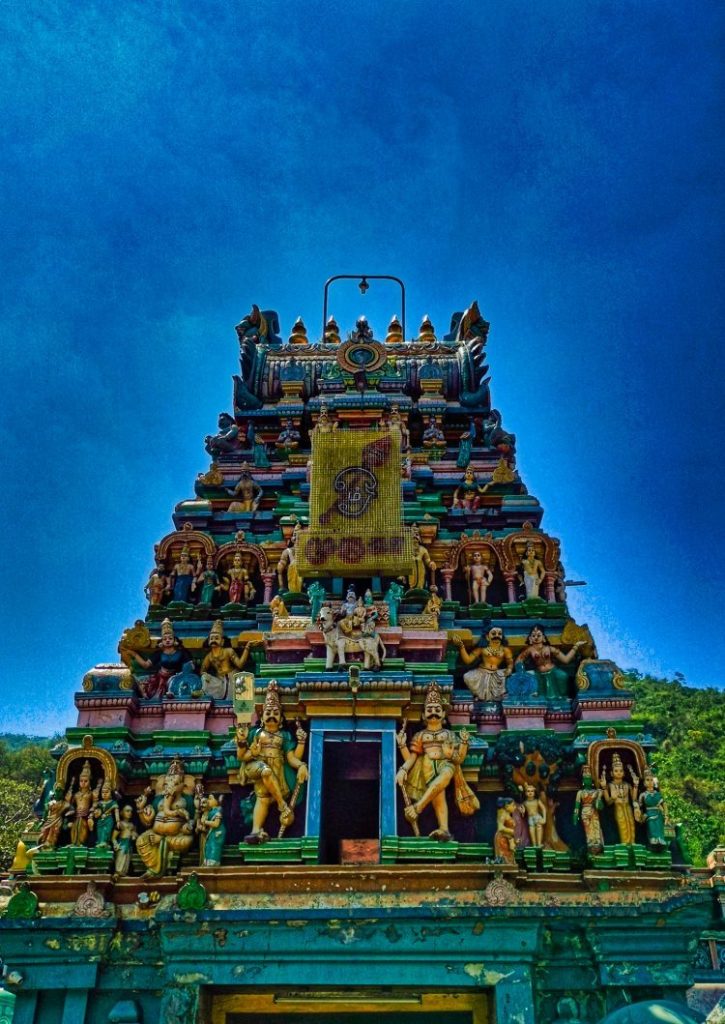 Puranam of Pazhamudhircholai Murugan Temple
There is a famous story associated with the temple. According to legend, Avvaiyar, celebrated Tamil poet and Muruga Bhakta, visited the temple. Murugan appeared before her in the form a small boy and tested her knowledge. This event took place near a tree close to the temple. Consequently the devotees worship the tree even now.
Pazhamudircholai Murugan Temple is one of the six Murugan temples which are considered most sacred. The other five temples are:
Thiruparankundram
Thiruchendur
Palani
Swamimalai
Tiruthani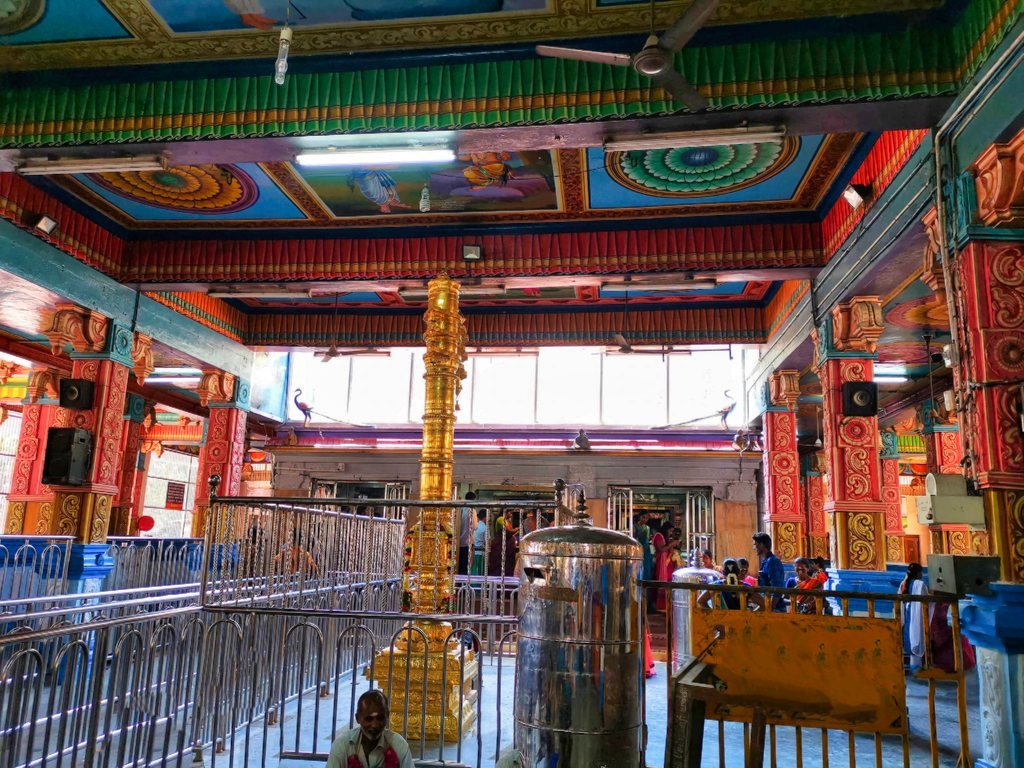 Architecture
Pazhamudhircholai Murugan Temple employs the Dravidian style of architecture. The magnificent gopuram at the entrance has sculptures of Hindu gods. Inside the temple, the pillars and ceilings carry colourful paintings. The flag staff or dwajasthambam is covered in gold.  The main shrine has Lord Murugan, with Valli and Deviyana on either side.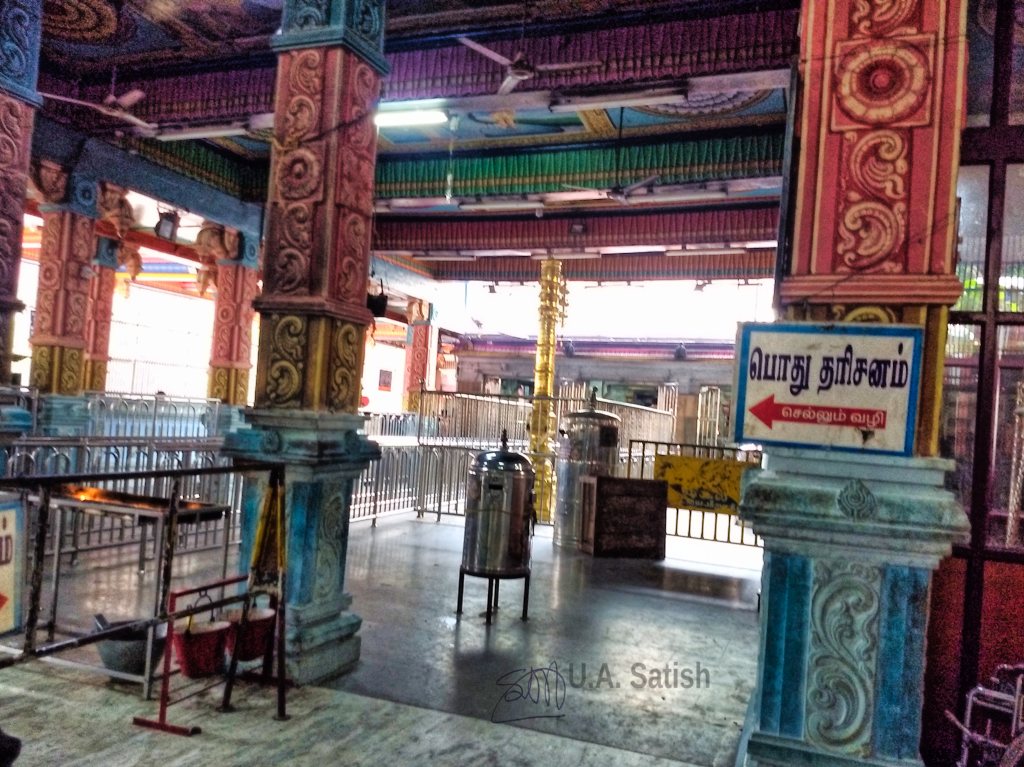 Daily Pooja and Festivals
Kanta Shasti Vratam is observed every year in the Tamil month of Aippasi (October–November), starting from the the first phase of the waxing moon.
Pooja timings are 5:00 am to 1:00 pm and 4;00 to 9:00 pm.
There are six poojas every day :
At 5:00 am the Lord gives Visvarupa Darshanam
The first puja is Vizhapuja at 7:15 am
Kala Sandhi at 8:00 am,
Uchikalam at 12 noon,
Sayaraksha at 6:00 pm
Rakkalam at 8:00 pm.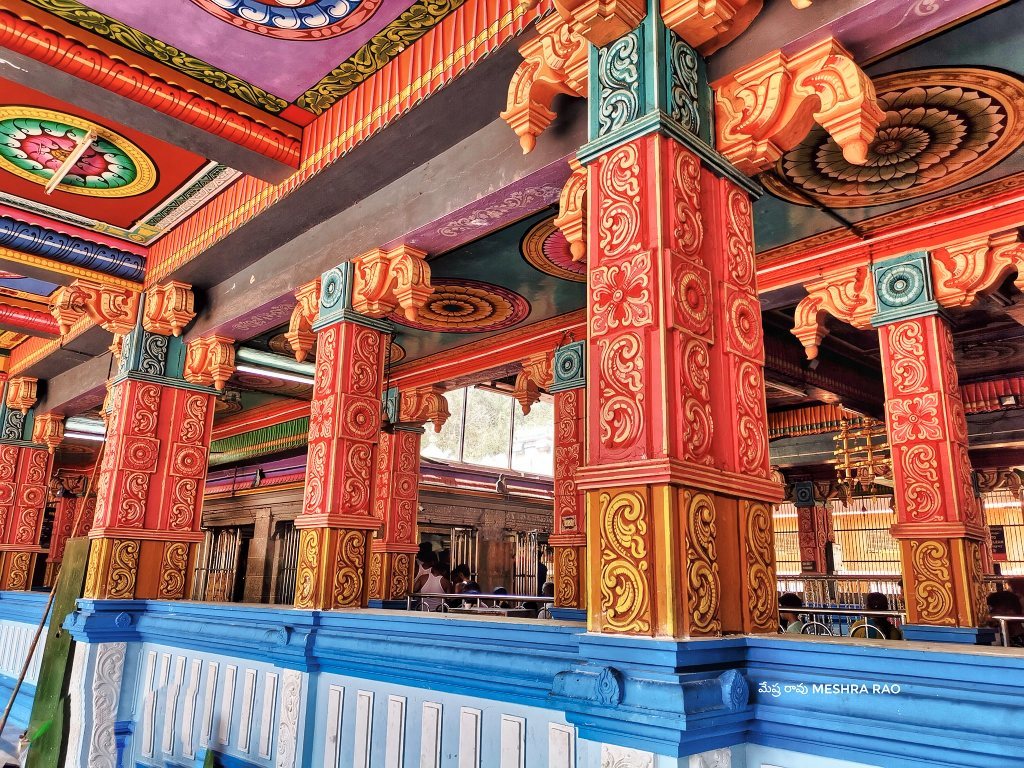 Getting There
The temple is 25.7 km (1 hour) from Madurai railway station. Direct buses ply from Madurai to the temple. Ample parking is available for taxis and other vehicles.
At the bottom of the hill is Alagar Kovil village. From there, it is 3 km (8 min) to Pazhamudircholai Murugan Temple. Hordes of monkeys roam the hill road. They may snatch away bags, cameras and food articles if you choose to walk. 
If you liked the post, you could…
Read more stories and get updates on my Facebook page.
Subscribe to the free and informative e-newsletter.
Related posts:
Meenakshi Amman Kovil in Madurai sublime masterpiece
Thiruparankundran Murugan Temple near Madura
.