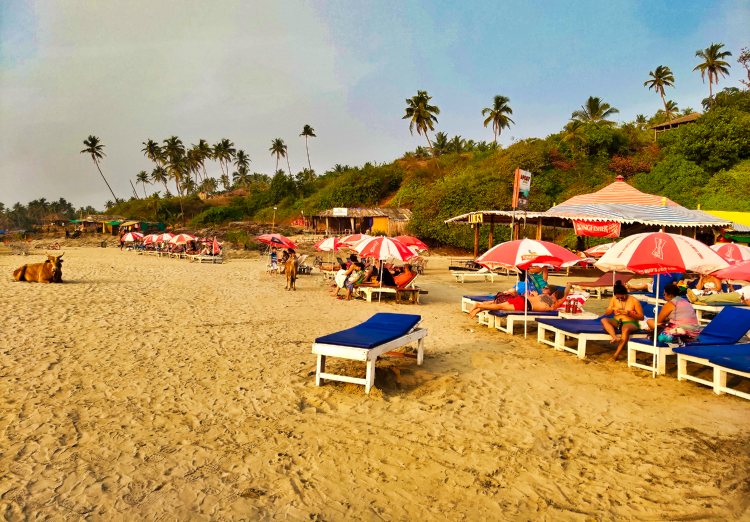 Ozran Beach is in North Goa. It is also known as Little Vagator because it is near Vagator Beach. Ozran Beach is small and quiet. A striking feature of the beach is that you have to climb down a steep cliff to reach the place. There are more than 90 steps going down. Ozran Beach is rocky and at the bottom of a palm fringed cliff. There are a few shacks down there. The renowned Shiva Rock is at one end, close to Anjuna beach.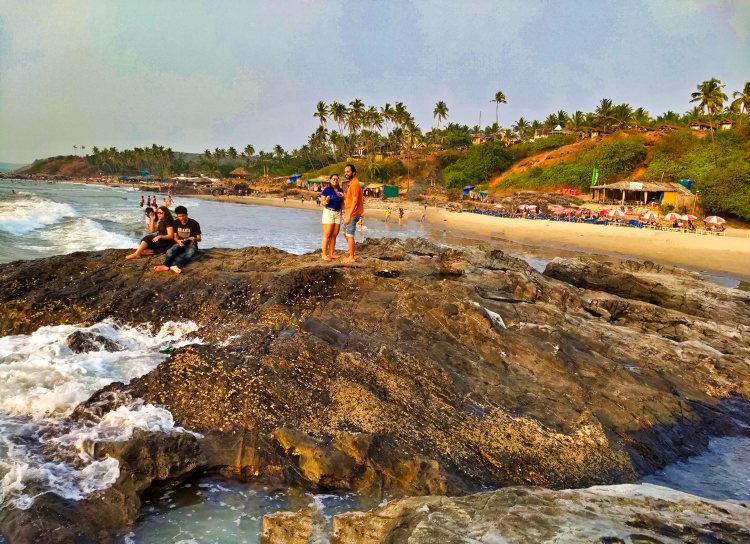 Location of Ozran Beach
Ozran Beach is between Vagator Beach and Anjuna Beach. There are many restaurants and resorts in the vicinity. You can visit Chapora Fort (2.8 km) which is nearby. Chapora is the nearest village. In the evenings, fishing boats dock at the jetty and you can get fresh fish from the boats. Panjim is a drive of 21 km (45 minutes) through Mapusa. If you are upto it, you can trek over the rocks on the right of Ozran and that will take you into Vagator with a great view of Chapora Fort.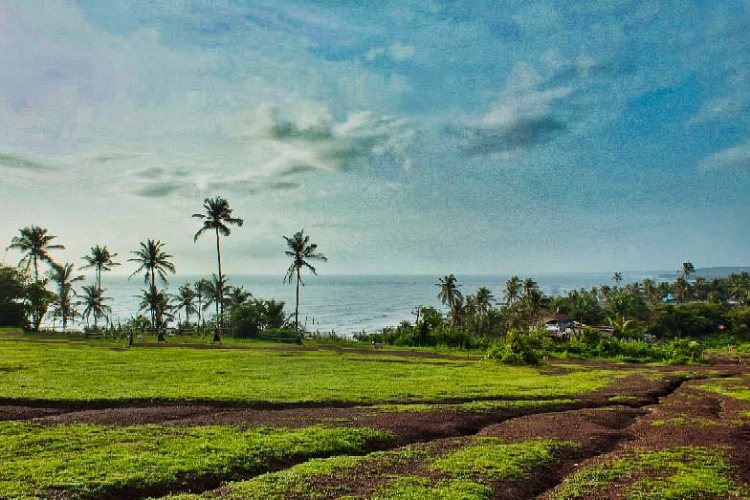 Transportation Options in Goa
Thivim (19.4 km) is the nearest railway station. Goa airport is 46 km (1 h 21 min) to the south. Mapusa (10 km) is the nearest town. Any bar or restaurant will order a taxi for you even at late night, so there are no worries about getting stuck. Moreover, you can hire two-wheelers by the day. Travellers can hire two wheelers at Rs. 200 to Rs 500 per day. Petrol costs will be extra.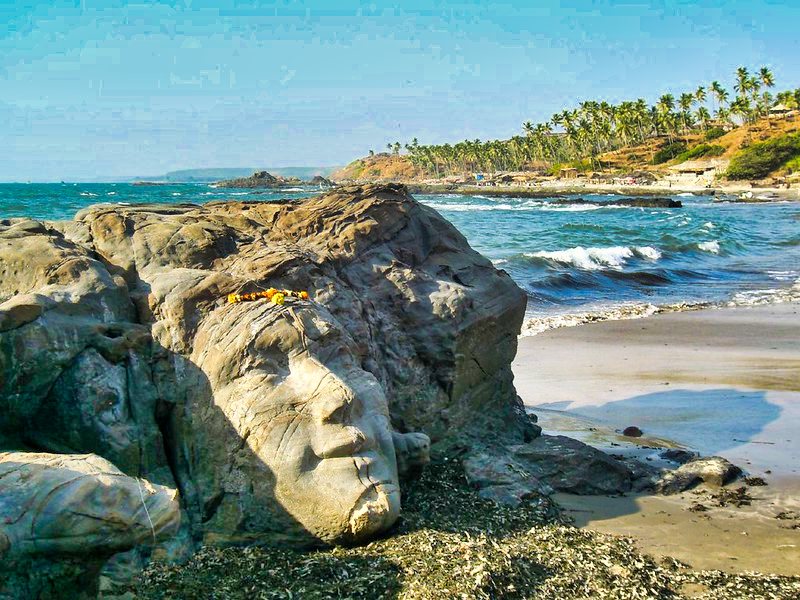 Public transport largely consists of privately operated buses linking the major towns to rural areas. Visitors can hire unmetered taxis and auto rickshaws in urban areas. A popular mode of transportation in Goa is the motorcycle taxi. Locals call the drivers pilots. These two-wheelers transport a single pillion rider at negotiated fares. Apart from buses, motorcycle taxis are the cheapest mode of transport.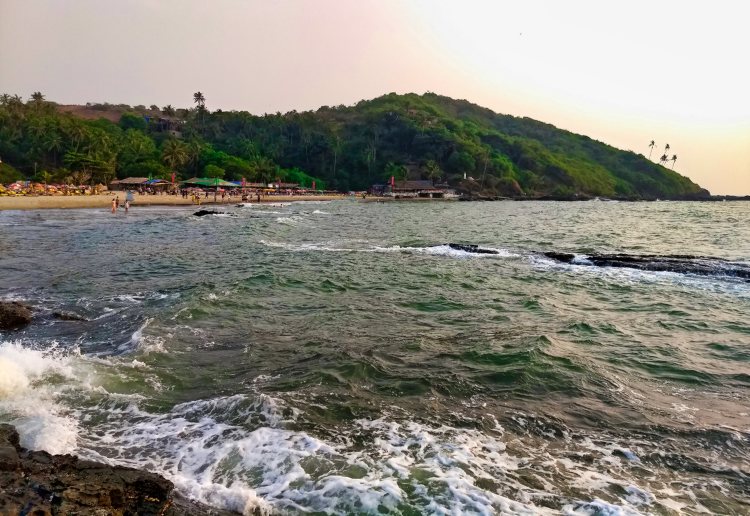 Activities on the Beach
On the beach are beach beds on which tourists relax or have a sun bath.  Mainly foreign tourists use them. Viewing the sunset on this beach is a great experience.  In the afternoon, some cows descend on the beach and lie on the sand. They disappear after sunset. The shacks on the beach do not manage trash very well. This attracts stray dogs which can be aggressive.
In the evenings, some of the restaurants show movies and sports events on big screens . There is a well-known cafe nearby named Shiva cafe. Many people go there after a stroll on the beach. Food is great and plentiful with  tandoori, seafood, Chinese, pizza and pasta. Over Christmas and new year, trance parties are not unheard of. These parties are a part of Goa. The trance parties generally happen in Anjuna, Vagator, Morjim, Ashwem and Arambol. Indians as well as foreigners turn up at the parties.
Foreigners and locals often play football and volleyball on the beach. The beach is popular with Israeli tourists.
If you liked the post, you could…
Join more than 5,000 fans of UASATISH by liking us on Facebook, or follow us on Twitter and Instagram.
Related posts: