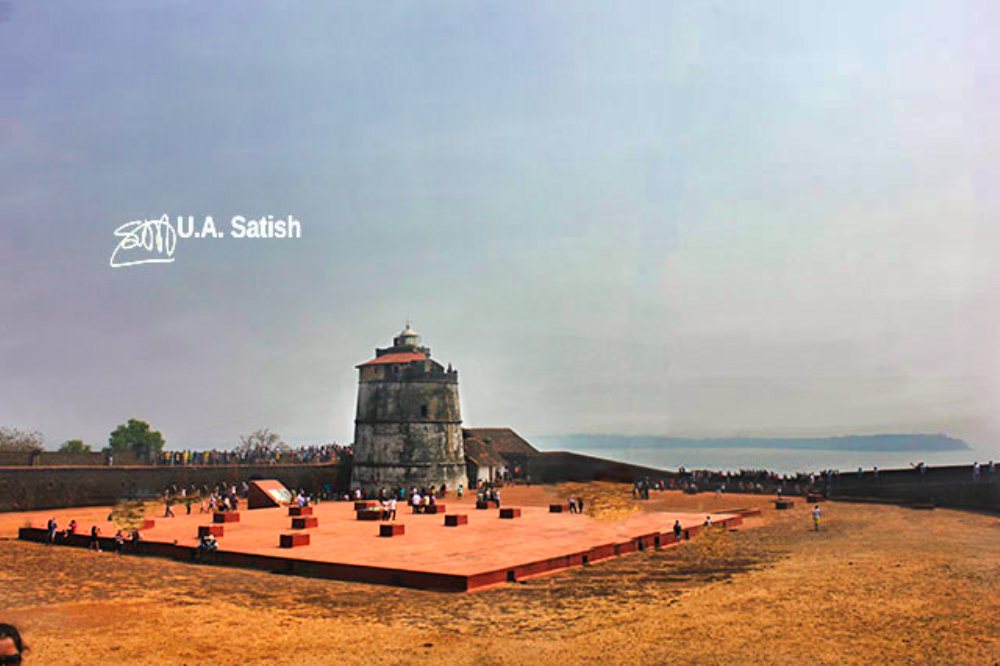 Fort Aguada is a 400 year old Portuguese-built fort in Goa. It overlooks the Arabian Sea where River Mandovi flows into it. It is a prime travel destination in Goa and draws many visitors from India and outside.
Location
The fortress is in Sinquerim village. It is 10 km from Calangute Beach. Fort Aguada  does not have a train station and the nearest is Madgao Station (51 km). Goa International Airport at Dabolim is a drive of 1 h 15 min (42 km) via Panjim and Cortalim. Taj Fort Aguada Resort, formerly Fort Aguada Beach Resort, is part of Taj Hotel Group. The hotel opened in 1974 at the site of the historic Portuguese fort. Looking out from the fort, visitors can see boats on the Arabian Sea and Dona Paula near Panjim.
History
The fort is at the confluence of River Mandovi and Arabian Sea. This had strategic importance to the Portuguese colonists who had established Goa as their headquarters in India. They built the fort in three years, 1609 to 1612. From the fort, they sought to control the waterways into Goa. So well built and protected was the fort that it had never succumbed to enemy attacks.
The garrison also offered a secure haven for their ships The lower part of the fort had berths for ships where they could dock and re-stock their supplies.
Agua in Portuguese means water. Fort Aguada had a fresh water spring which generated an ample supply of drinking water. This is how the fort got its name.
Architecture
Fort Aguada is built using laterite stone which is widely available in Goa. The massive ramparts are 1.5 metres tall and 1.3 metres thick. They have withstood the ravages of time.
The fort is on two levels, with berths for ships at the lower level and an imposing fortress on top. The upper level could hold up to 200 cannons to protect the fort walls. There is also a courtyard and a huge storage facility to contain two million gallons of potable water.
Jail Museum
The old jail now features a newly renovated museum that showcases the freedom struggle. The fortress was converted into a jail during the Salazar administration, reportedly to house his political opponents. Beginning in 1946, peaceful protesters demanding that Goa be handed back to India found themselves imprisoned here.
Fort Aguada Lighthouse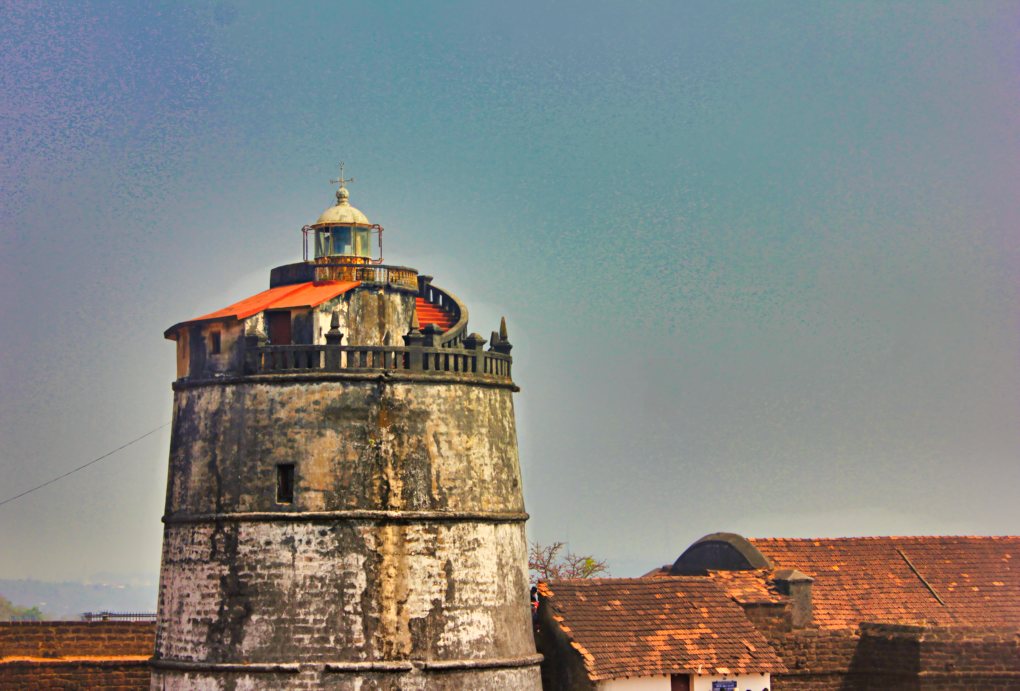 The lighthouse was built in 1864 and was one of the oldest in Asia. In the early years, it used oil lamps to produce a beacon of light. The lighthouse is not operational since 1976. A new lighthouse replaced it in 1976. There was a large bell on the lighthouse which was found among the ruins of Saint Augustus monastery in Old Goa.
The hilltop fort is a popular Goa travel destination. It is open from 10:00 AM to 6:00 PM.
If you liked the post, you could…
Join more than 5,000 fans of UASATISH by liking us on Facebook, or follow us on Twitter and Instagram.
Related posts: