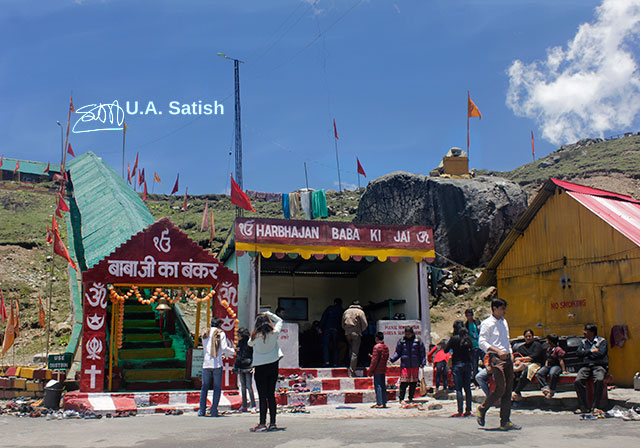 Old Baba Mandir has the distinction of being a temple that soldiers of the Indian Army run. It is near Kupup Village in Sikkim. Army jawans and officers from Nathu La, Kupup and surrounding areas near the Sino-Indian border visit the place. So do a lot of Indian tourists who make the journey from Gangtok. During winter, the area is snow-bound.
Baba Mandir is at a high altitude of over 13,000 feet. There is a cafe here and it is called Cafe 13 Thousand. It is run by army jawans and serves noodles, tea and snacks at minimal rates. Visitors can make use of the washrooms too which the army maintains well.
Old Baba Mandir or Adi Baba Mandir is a must-visit destination for visitors to Sikkim. The mandir is dedicated to Baba Harbhajan Singh, a serviceman in the 23 Sikh Regiment which is an infantry regiment of the Indian Army. He died near the Nathu La Pass in 1968. Indian Army built and maintains the temple.
Route to Old Baba Mandir
The mandir is 56 km from Gangtok. The journey can be completed in about two hours if there is no traffic. The route climbs steeply from Gangtok at 5,410 feet to the mandir at 13,000 feet. The roads are bad in stretches since work is in progress for road widening and repairs. It is close to the Indo-China border.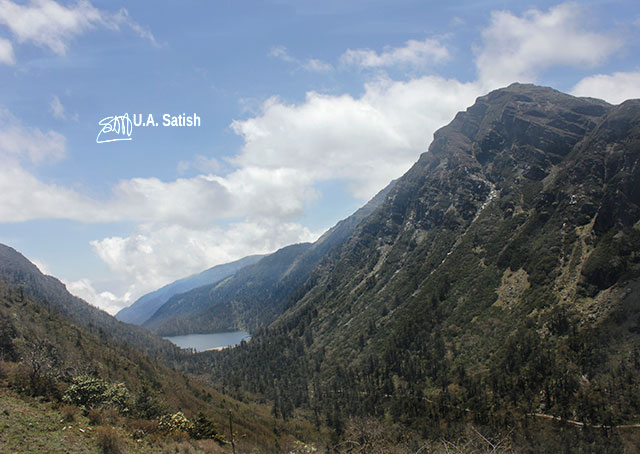 Enroute you will see Elephant Lake which is one of the holiest lakes in Sikkim. It has Himalayan mountains and valleys bordering it. Its shape looks like that of an elephant. It is also known as Kupup Lake. It is at an elevation of 13,000 feet and freezes in winter.
In Kupup village nearby, there is an 18-hole golf course. It also goes by the name of Yak Golf Course.  Guinness Book of World Records recognised it as the world's highest golf course.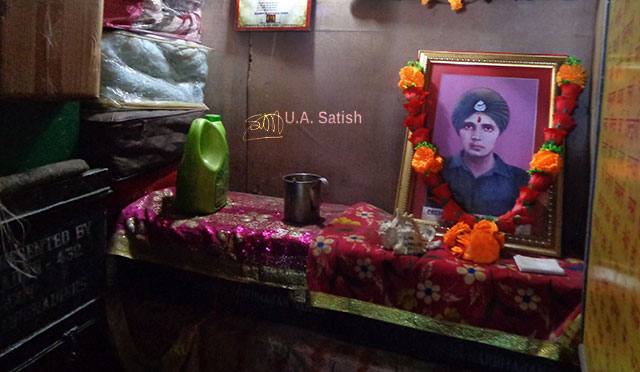 History of Old Baba Mandir
Harbhajan Singh was a soldier who served here in the security forces. The border with China is nearby. In October 1968, he disappeared. The belief is that while escorting mules carrying provisions, he fell into a stream and drowned. After a few days he reappeared in the dreams of one of his army colleagues and demanded that they build a memorial for him.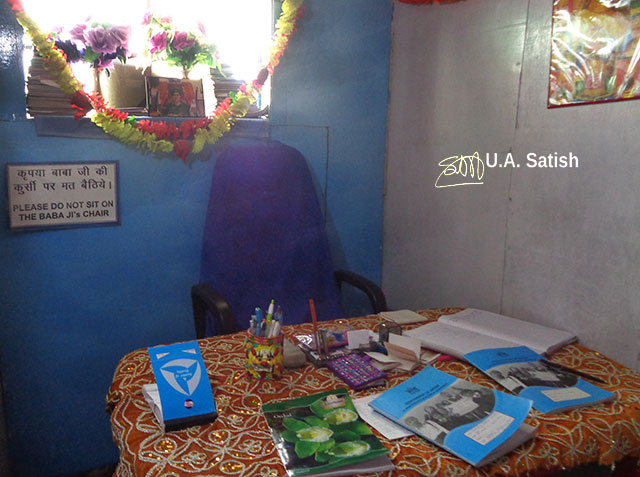 The soldiers then made a samadhi and later erected the temple. They believe that the spirit of Harbhajan Singh is still alive. The soldiers therefore treat him as a living being. They all maintain that he will guard and protect them in this tough territory. The friendly spirit alerts jawans on patrolling duty if anything  suspicious happens. Every year his suitcase is packed with pomp and honour and then sent to the home town in Punjab for holiday.  And again brought back to join duty.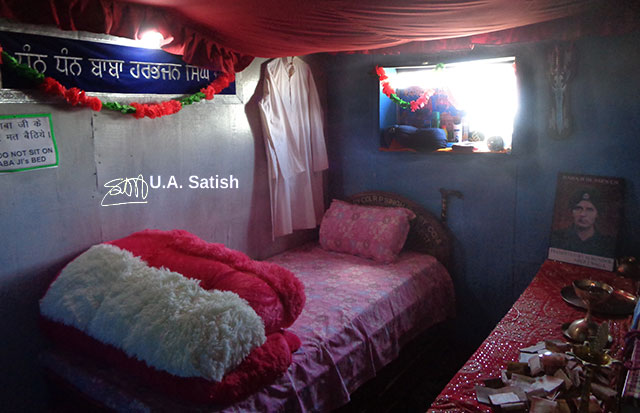 Inside the temple you will find a big photo of Harbhanaj Singh.  On one side of the temple is Harbhajan Singh's office where he is thought of as carrying out his day to day work. Next to it is his dining place. A room has his bed, shoes and uniform.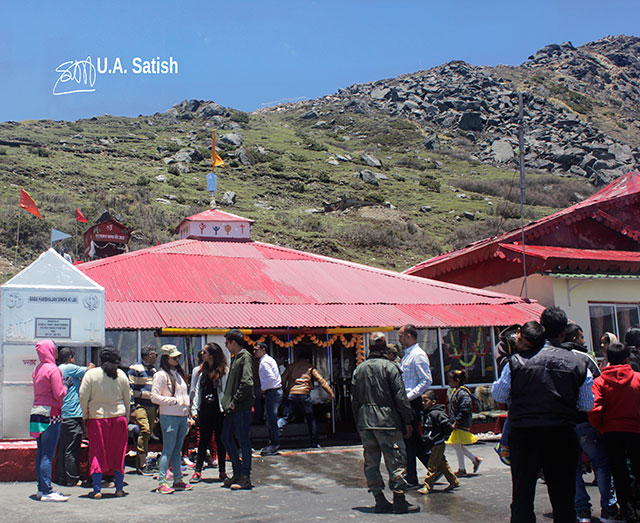 Army jawans hand out daily prasad of dry fruits mix is to the visitors. The location is quite scenic with mountains all around.
On our return trip to Gangtok in the evening, thick fog suddenly covered the road. Visibility was just a few feet. On one side of the road was a cliiff while the other side had steep mountains. But our luck held and the driver got us safely to our destination.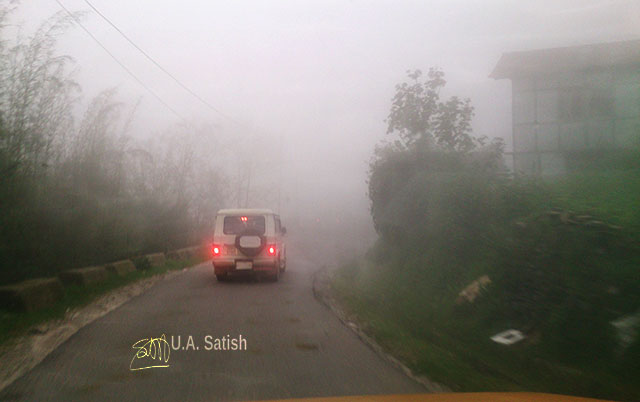 If you liked the post, you could…
Join more than 5,000 fans of UASATISH by liking us on Facebook, or follow us on Twitter and Instagram.
Related posts: