Edakkal Cave is on top of a hill which is 1,200 metres (3,900 feet) above sea level. The nearest small town is Ambalavayal (5.8 km) where there is an agricultural research institute. Ambalavayal is in an agricultural belt of Wayanad. Karapuzha Dam is 5 km from the town.
The photo above shows a stone in between split rocks. Edakkall in Malayalam literally means 'a stone in between'. The top is open to sky. One can still climb up. But it is prohibited due to the steep rock and the dangers of slipping.
I had received requests that I put up a post on Edakkal Caves. As I did not get an opportunity to visit the place, I invited my old friend and classmate Kurian Varghese to write a guest post. He is an engineer and an independent researcher. The photos were taken by him during a recent family trip.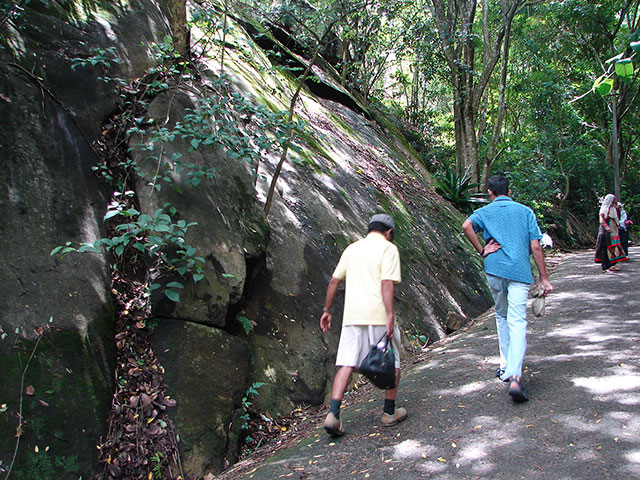 Getting to Edakkal Caves
To reach the cave, one has to park the car at the last stop and walk along a steep road. On both sides of the concrete road there are coffee estates.  At the end of the road, you reach an  office of Kerala Tourism Department. Entry ticket costs Rs 30 per person. Then there are steps meandering through to the top. They have also made steel steps. The caves are open from 9:30 am to 4:30 pm.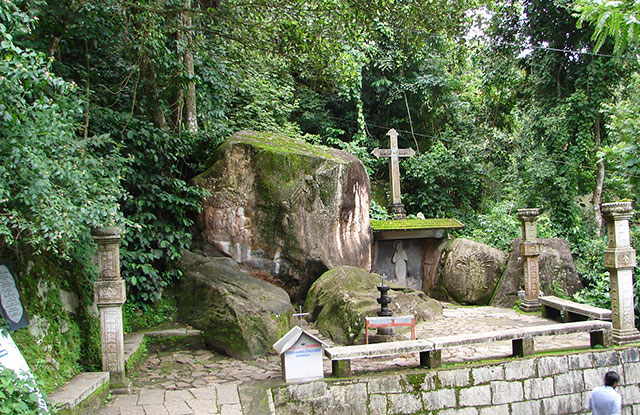 At the start of the climb has been built a a small Christian shrine  which is of relatively recent origin.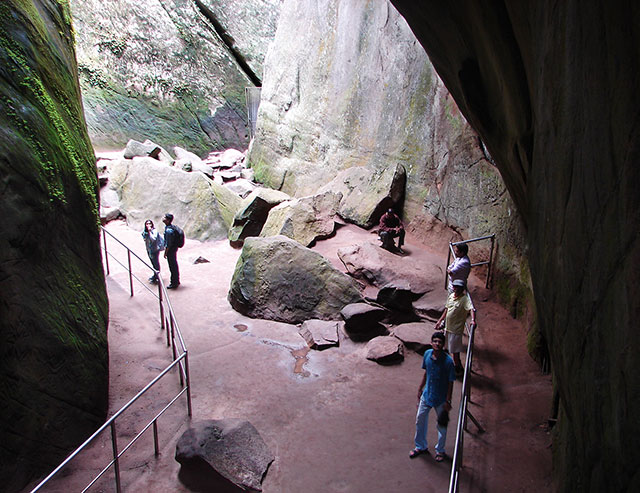 Inside Edakkal Caves
There are two chambers inside the cave. The lower chamber is 18 ft long, 12 ft wide and 10 ft high and the upper chamber is 96 ft long, 22 ft wide and 18 ft high. On the cave walls are carvings of human and animal figures. These carvings present evidence of a highly civilised society of the pre-historic age. Edakkal Caves have drawn the worldwide attention of archaeologists and historians.
Stone Age Carvings
Edakkal is the only known place in India with Stone Age carvings. There are carvings which are associated with Neolithic and Mesolithic ages. The human figures of these caves have raised hair and some have masks. They all have archaeological importance and are fascinating too. The inscriptions may date back to 5,000 BC.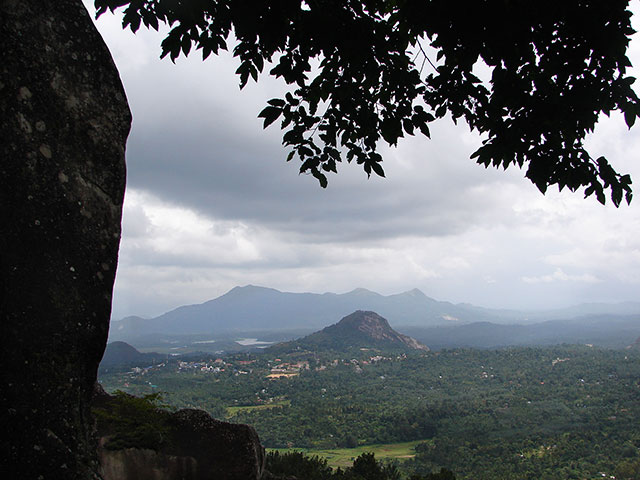 View from the Top
Discovery of Edakkal Caves
An Englishman, Fred Fawcett, disovered the caves. He was the Superintendent of Police of Malabar district. In 1890, during a hunting trip to Wayanad, he discovered the Edakkal rock shelter.  It is on the western side of Edakkal Hills. He recognised the place as a domain of Stone Age people.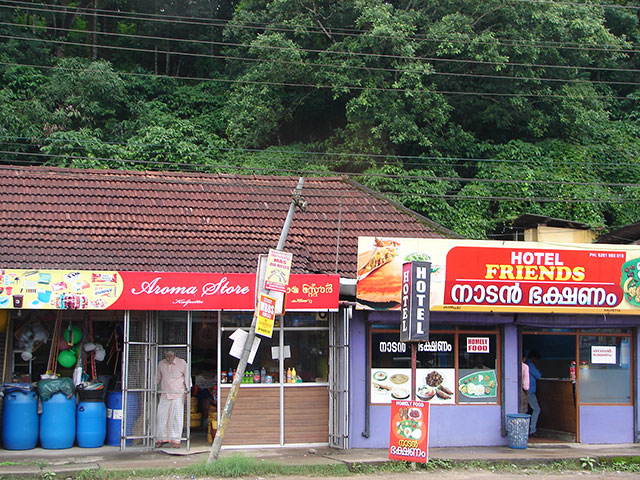 There are several shops at the foothills that sell a variety of stuff. These include spices, coffee, tea, handicrafts and hand-made chocolate.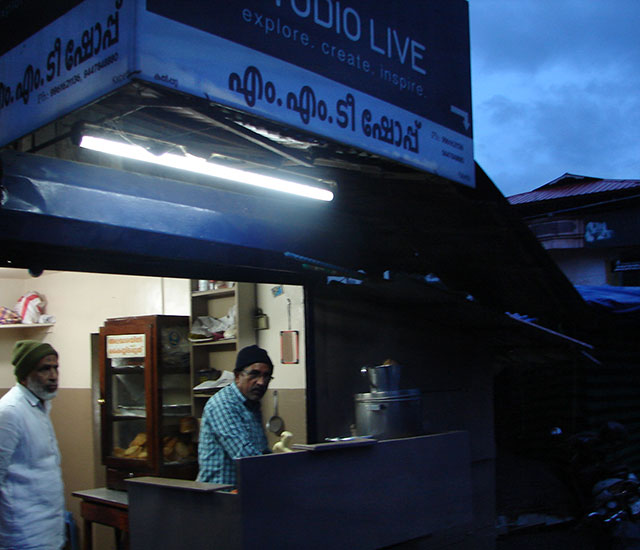 If you are delighted by the post on Edakkal Caves, please feel free to follow me on Instagram, Flickr and Facebook for regular updates.