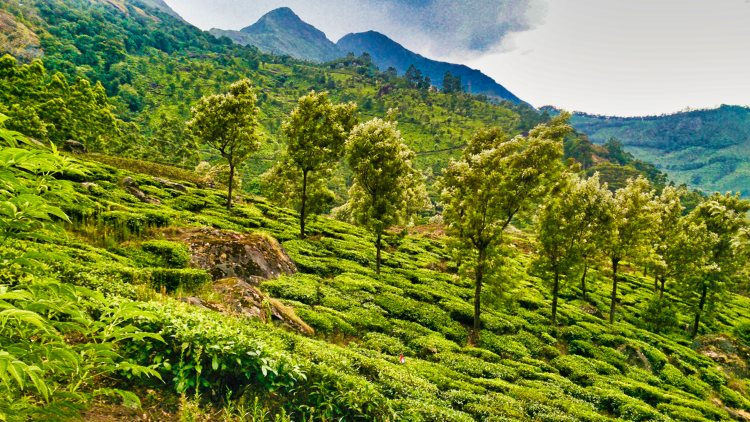 Kochi to Munnar by road takes you from the glittering Arabian Sea coast to the spice and tea covered hills of Western Ghats. Kochi to Munnar is 129 km and takes 3 hours 30 minutes without traffic. Munnar is a top travel destination in India. The route passes through Ernakulam amd Idukki districts of Kerala.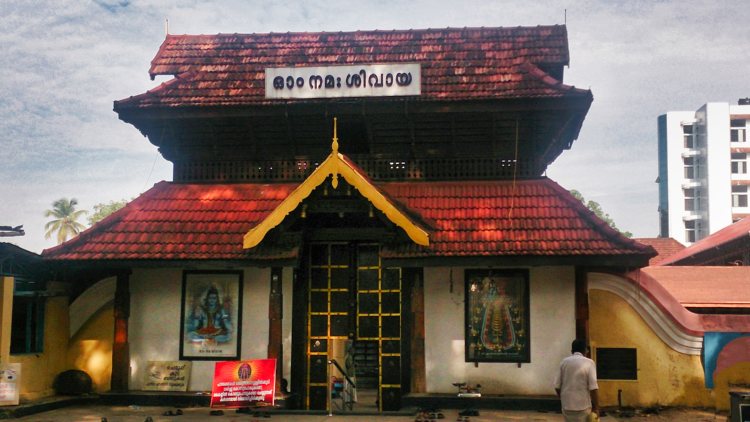 Shiva Temple in Ernakulam
We started our trip with a visit to the Shiva Temple in Ernakulam. It is in the heart of the city. The temple was one of the seven royal temples of the Kochi Maharaja and is located within the Durbar Hall Grounds. It is among the major Shiva temples in Kerala.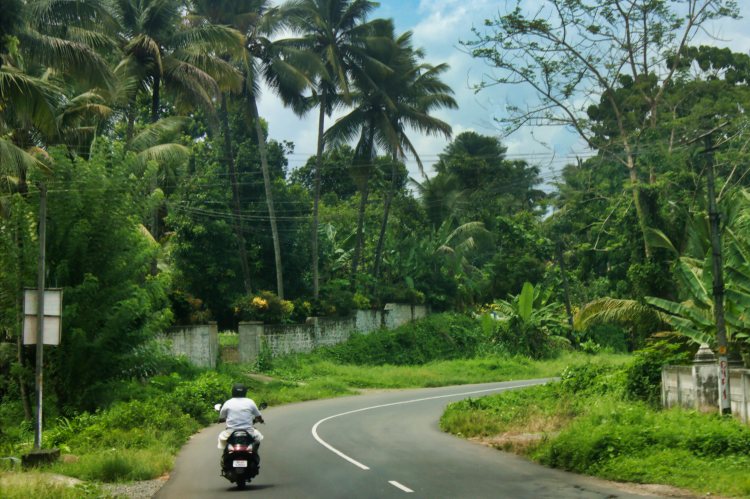 The Trip Kochi to Munnar
When we started out, there was a fair amount of traffic. Along the way, we went past Hill Palace Museum. You can read about Hill Palace Museum in my earlier post. As we left Tripunithura behind, traffic congestion gradually lessened.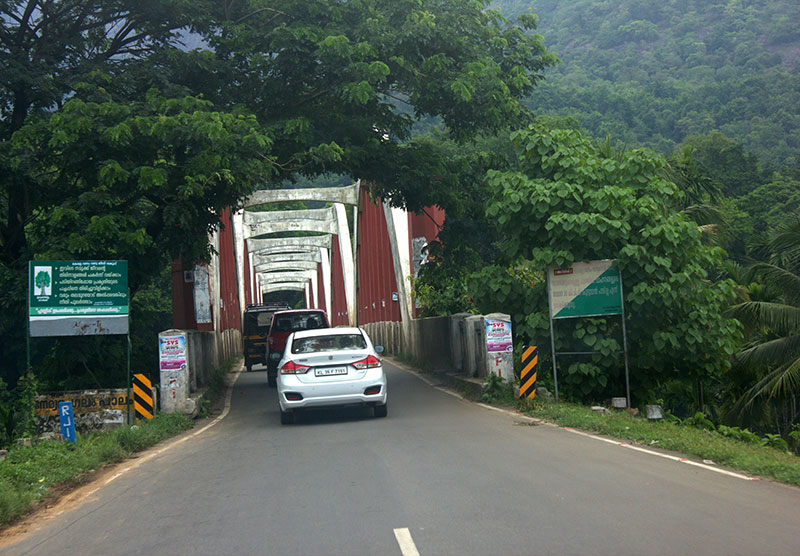 Kochi was cloudy and sultry. The air started to get cooler as our car climbed towards Munnar which is at a height of 6,000 feet.
Neriamangalam is at the border of Ernakulam and Idukki districts. The arch bridge across Periyar river is of 1935 vintage and is a gateway to the high ranges of Idukki.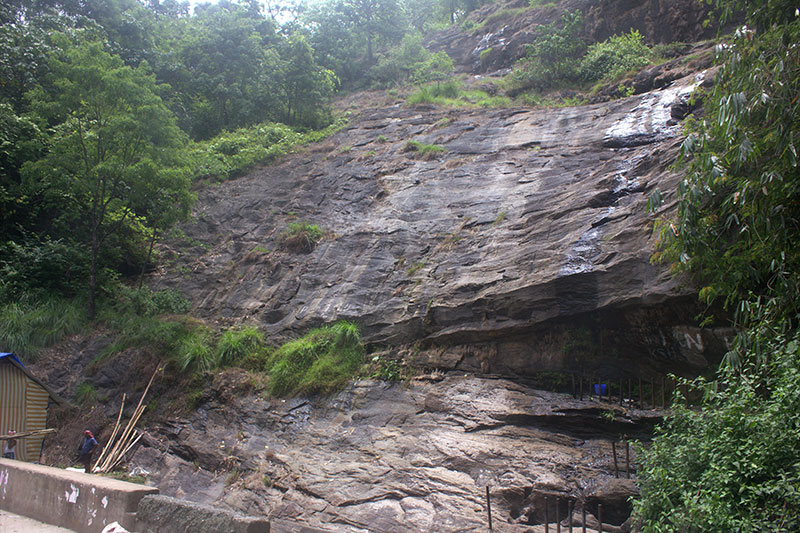 Cheeyappara Waterfalls is right by the side of the road. The flow of water was a trickle as we were at the end of a long and hot summer. The waterfall will fill up again when the south west monsoon hits Kerala.
The mountain scenery is often spectacular. You find yourself looking down on wisps of mist clinging to sides of the mountains.
Spice Plantations
There are several spice plantations along the route where visitors can go on short guided tours. Over twelve varieties of spices, including pepper, cardamom, ginger, garlic,  vanilla, cinnamon, coffee, clove, nutmeg and tea thrive in Munnar and neighbouring areas. Kerala is a new entrant to the field of cocoa cultivation. The state has a history of spice trade going back three thousand years and is the spice capital of the world.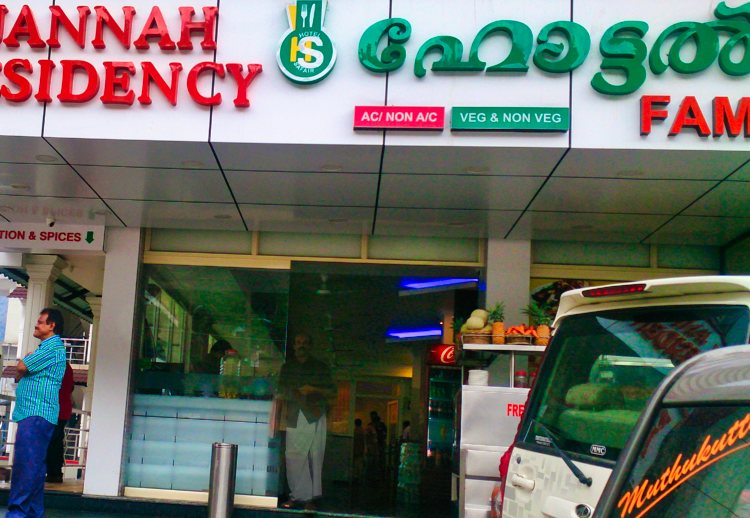 After a lunch of Kerala fish curry and rice in Adimali, we continued our journey.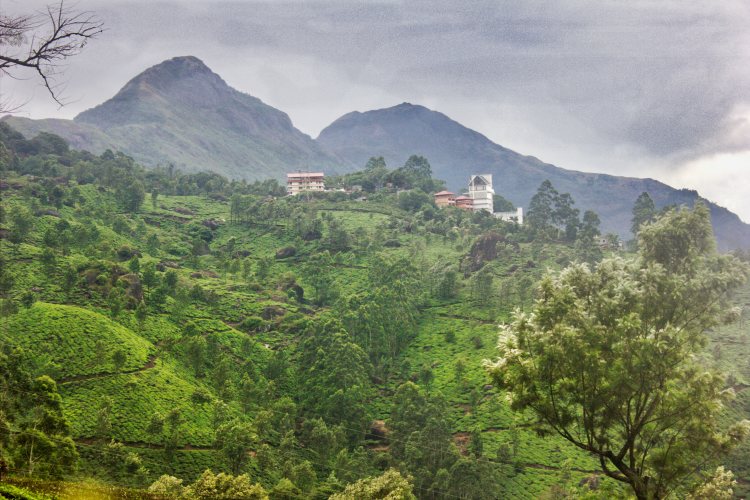 Tea Gardens
When we neared Munnar, verdant tea gardens carpeted both sides of the road.  Munnar is South India's largest tea-growing region. The manicured tea plantations look stunning. Cultivated tea plant is a bush with evergreen leaves. Tea plantations keep the plants at a height of about 1.20m by regular pruning. This creates the plucking table which eases hand plucking and boosts bud growth. Some of the world's highest tea plantations can be found in Munnar. A major chunk of the plantations is run by Kanan Devan Hills Plantation Company. It is the largest employee-owned tea company in the world.
If you liked the post, you could…
Join more than 5,000 fans of UASATISH by liking us on Facebook, or follow us on Twitter and Instagram.
Related posts: