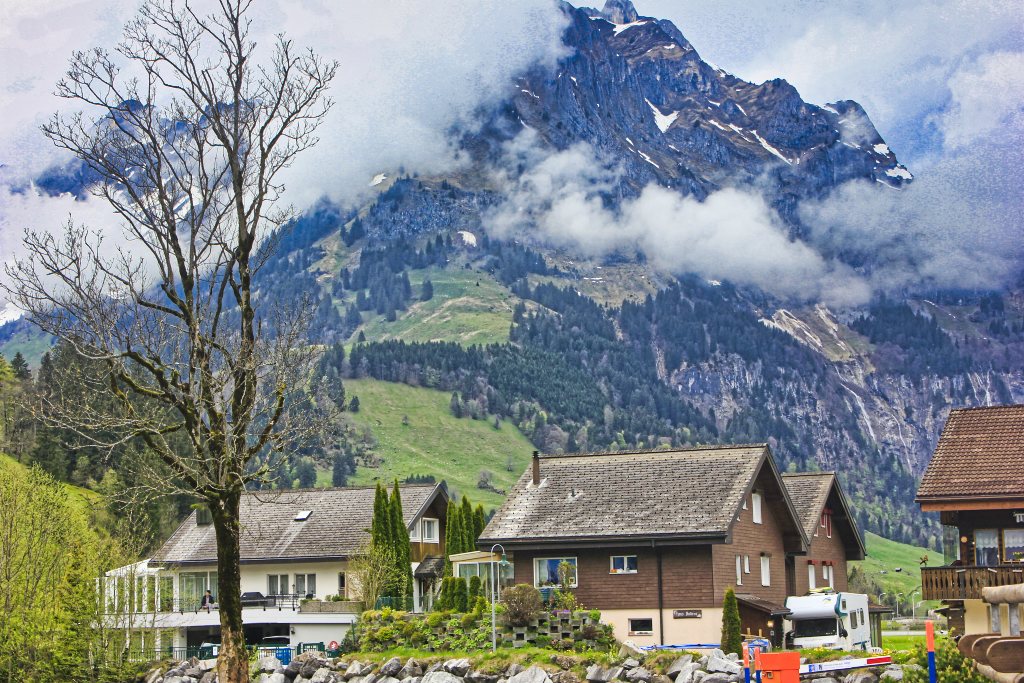 Mount Titlis is a great tourist spot in Switzerland. The Bollywood blockbuster DDLJ was shot in Engelberg and other parts of Switzerland. The area has hence become popular with Indian tourists. Mount Titlis on Swiss Alps has snow all the year round. It goes up to around 3,200 m and if the weather is good offers superb views of the distant mountains.
Getting to Mount Titlis
There was intermittent drizzle when we reached Lucerne on a Friday afternoon. But next day morning, the sun came out. So we went to the Tourist Office at Lucerne railway station and bought our tickets to Titlis. The tickets cost CHF 120 each. It is a combo ticket and  includes the train fare from Lucerne to Engelberg, cable car ride to the top of Mount Titlis and the entry fee. Considering the costs, ensure that you have a clear day before making this trip. Otherwise you will be sorely disappointed.
There are trains from Lucerne to Engelberg every 60 minutes, at 10 minutes past the hour. Our train was full of visitors from India. After travelling for some time, we had to transfer to a bus for rest of the journey. This was because track repairs were in progress on the route.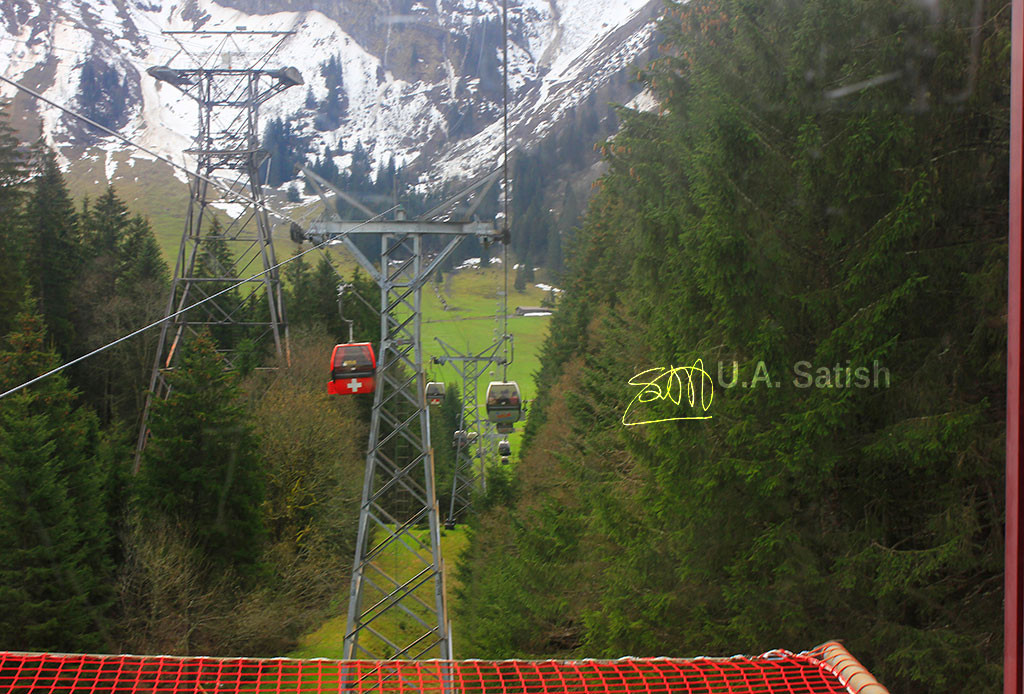 The first part of the ascent to Mount Titlis is by cable cars which can seat six persons. We were able to sit back and watch pretty green meadows as well as the snow-clad mountain. At an intermediate station, Titlis Stand, we transferred to a revolving Rotair car. There was much jostling as people attempted to occupy vantage points. The Rotair car slowly revolves 360 degrees.  The journey to top takes 45 minutes. Visitors must keep in mind that the last descent from Titlis to Engelbeg is at 4:50 pm.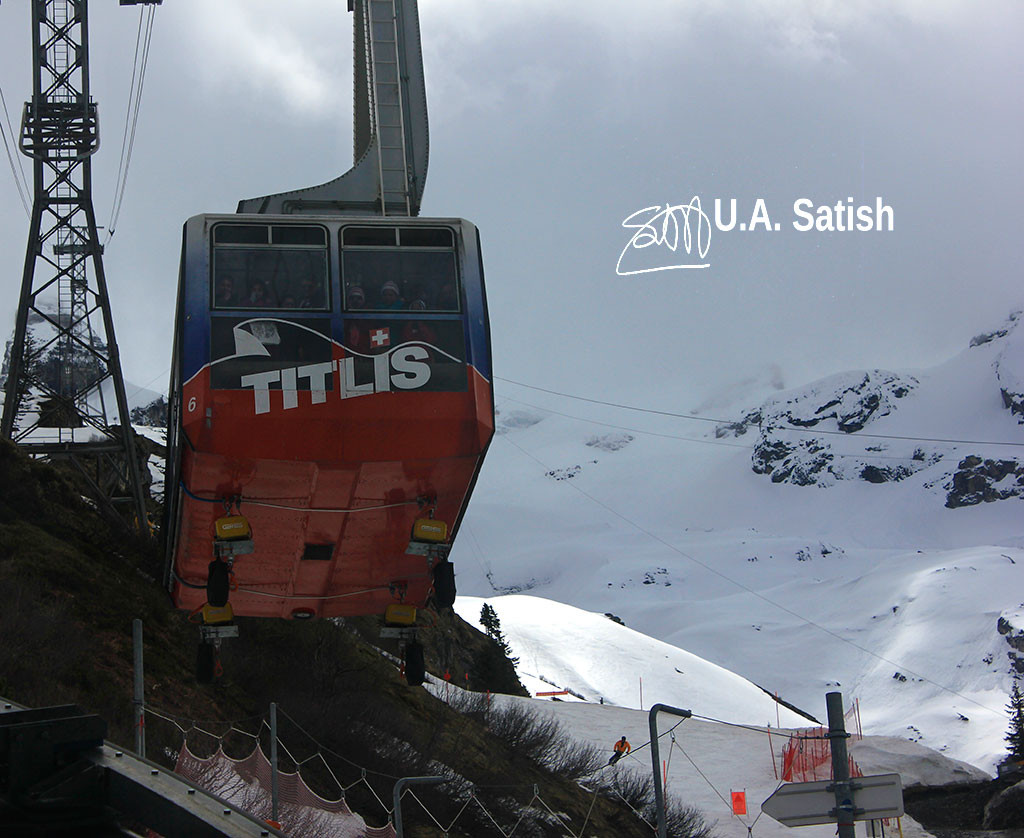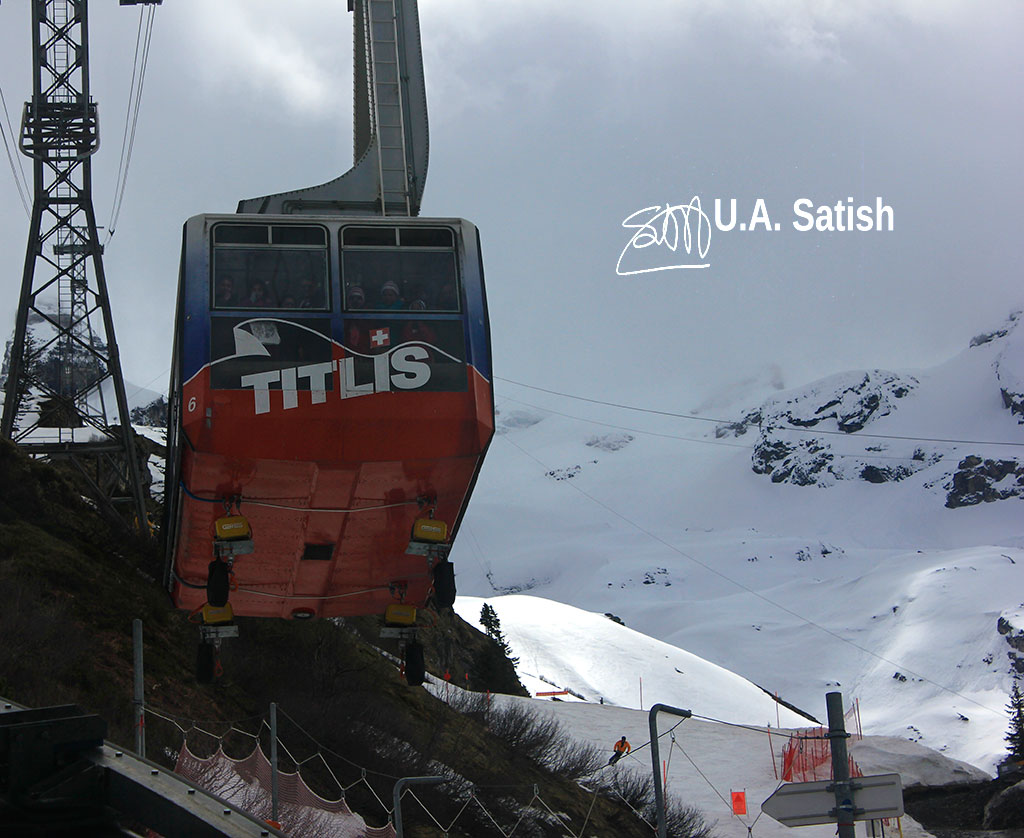 The Glacier cave is an ice tunnel under the glacier. It is cold and slippery. Wear shoes with good grip and hold the hand rails as you move. Ice thickness above the cave is 3 to 20 metres. The Cliff Walk is 250 steps from the Glacier Cave.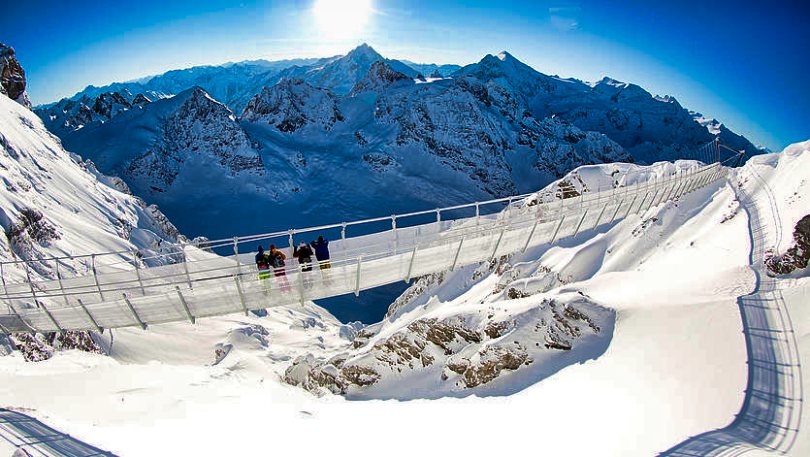 Glaciers
Titlis Glacier covers the northern side of the mountain. Due to global warming, the glacier has retreated noticeably. It could totally disappear in 2 or 3 decades. The steep and rocky south face soars above the Wenden Glacier.
Weather
The temperature at the top was zero deg C. (It was 18 deg. C in Lucerne.) We were well protected with trekking shoes, thermals, jackets, gloves, caps and sun glasses. Luckily for us, it was mostly sunny and there was no rain.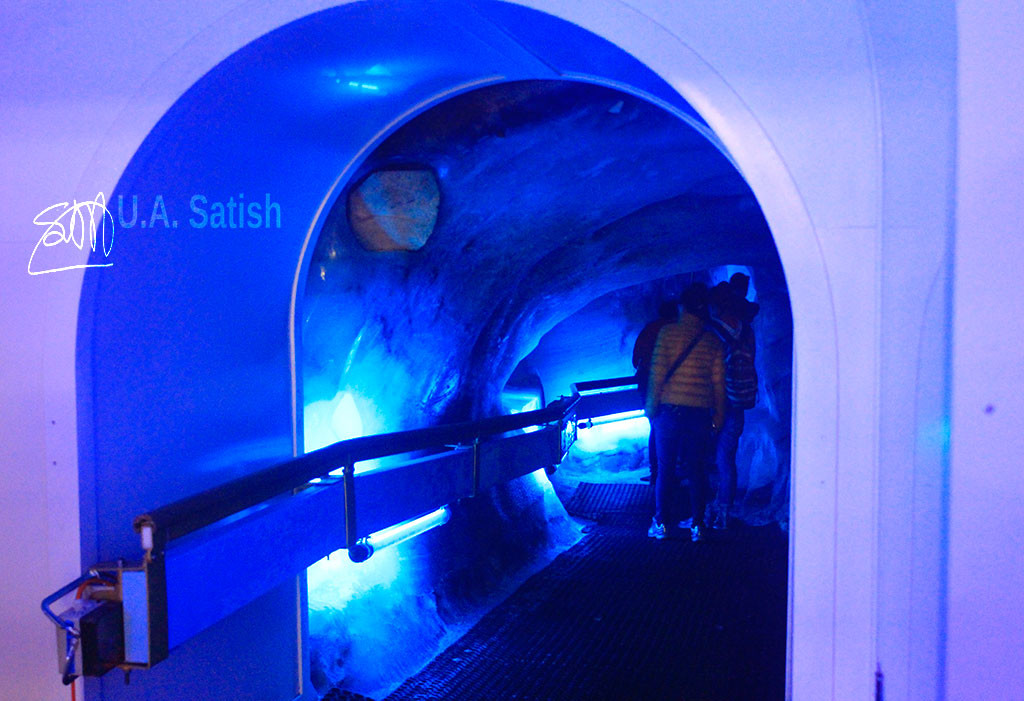 Sun glasses are necessary on the glacier if there is strong glare from the snow. We enjoyed our time on the glacier although there were some slippery spots.
Panorama Restaurant on Titlis offers spectacular views and serves pizzas, pasta and desserts. There is also a picnic spot where you can enjoy your packed lunch. But we preferred to go down to the car station and have hot dogs and coffee. Indian snacks like samosa, idli, vada, pav bhaji, chai and noodles were available at another snack bar. However we did not try them.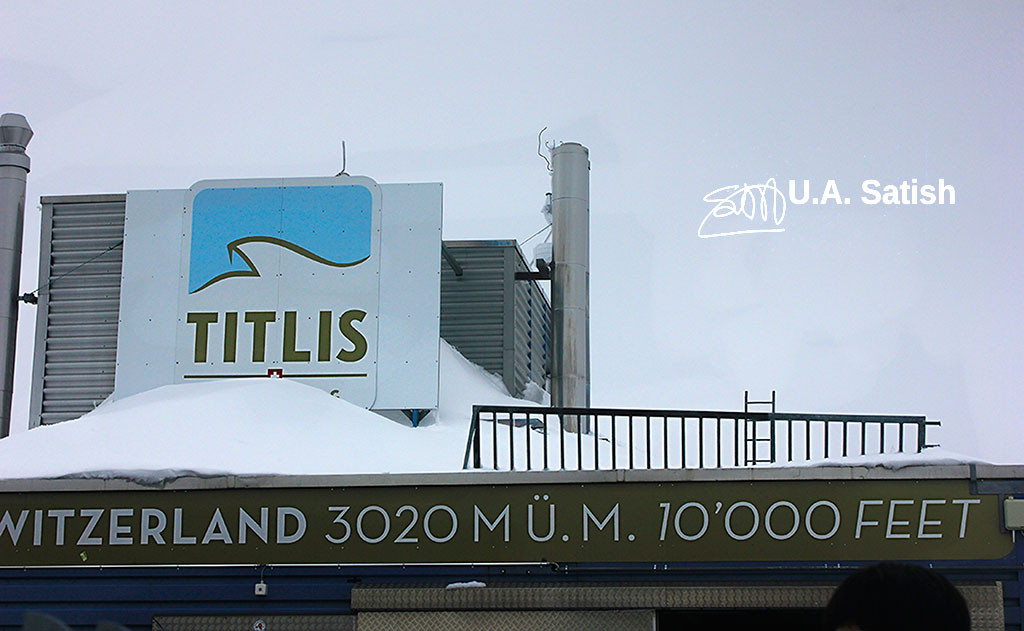 If you liked the post, you could…
Read more stories and get updates on my Facebook page.
Subscribe to the free and informative e-newsletter.
Related posts:
General Reflections on Switzerland essential insights