When I was planning our trip to Paris, I tried to book entry tickets to the top floor of Eiffel Tower. But I did not meet with success because tickets were fully booked more than a month in advance. However when we reached Eiffel Tower on a rainy evening last month, the queues were not long. As luck would have it, we could buy the tickets at the counter within 10 minutes, We got into the lift and reached the top floor.
The views are magnificent. River Seine stretched out in front of us with cruise boats moving around below. On another side could be seen Jardins du Trocadero and the business districts. There was also a game of football in progress down below.
The Tower has two restaurants which we did not try out. Champagne Bar serves rose or white champagne. A glass will set you back by Euros 12 to 21.
There were notices put up warning visitors of pickpockets. It will be advisable to not carry valuables or sizeable amounts of cash.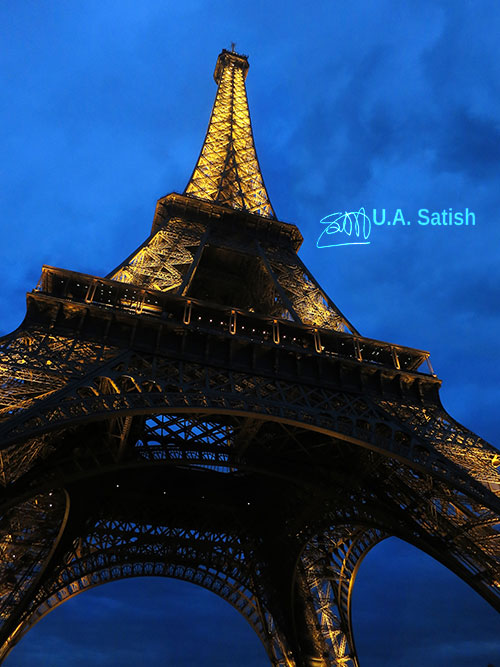 When we came down the lift, the tower was spectacularly illuminated. This presented us with more photo opportunities.