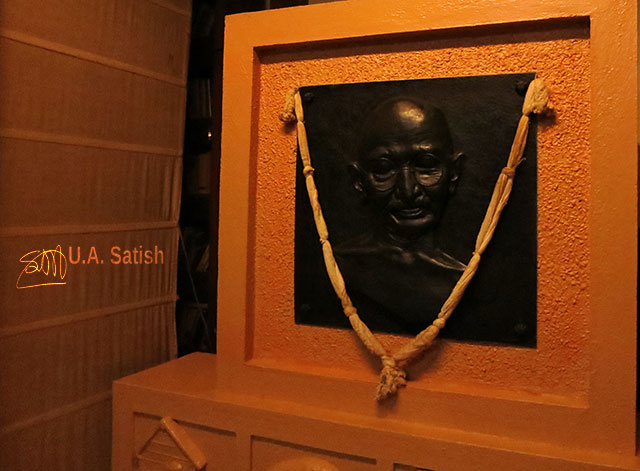 Mani Bhavan was the hub of Gandhi's political activities whenever he was in Mumbai between 1917 and 1934. He launched from here  Satyagraha in 1919 and Civil Disobedience in 1932. Located in South Mumbai's rather quiet area of Gamdevi, it is 4.4 km from Hutatma Chowk in the city centre.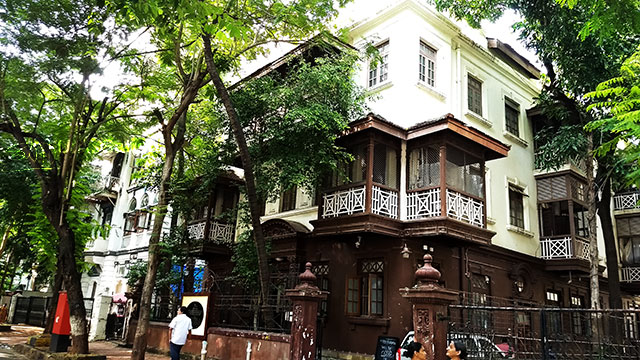 The century-old building is on Laburnum Road. It belonged to Shri Revashankar Jagjeevan Jhaveri. After Independence, it was converted into a museum. The building is maintained in good condition. The washrooms are spotlessly clean. The museum s open daily from 9:30 am to 6:00 pm. Entry is free. Photography is allowed.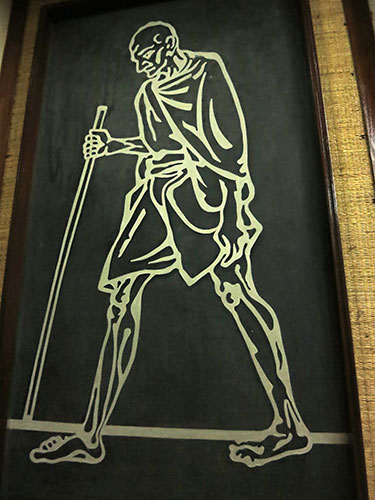 On March 3, 1959, Pandit Jawaharlal Nehru stated: "Mani Bhavan in Bombay will ever remain a precious memory to all those who visited it on many occasions when Gandhiji used to stay there. I am glad therefore, that this house is being converted into a Gandhi Memorial".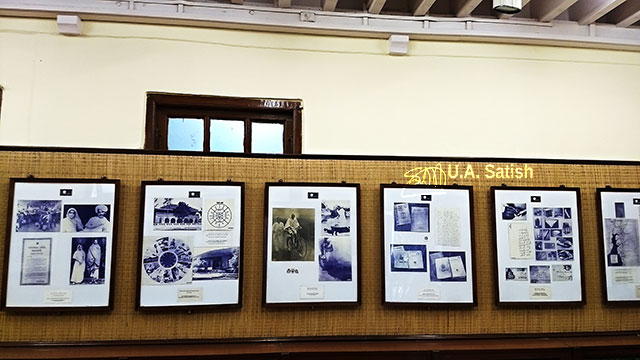 The ground floor houses the office of the museum. On the same floor is the library which has a substantial collection of about 40,000 books in reference and lending sections. Many scholars, students and, teachers use the library.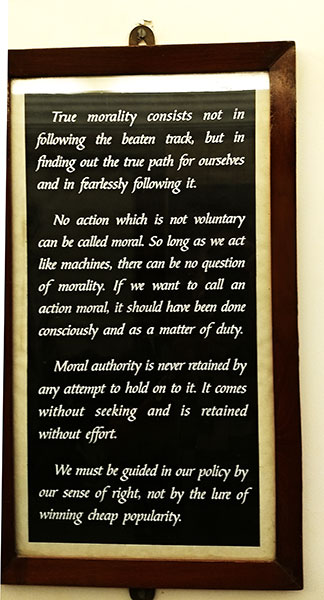 The room opposite to the library is used to conserve old books. Old and smudged pages of books were pasted on sheets of cloth and hung to dry. Being a Sunday, the staff was not around to answer my questions.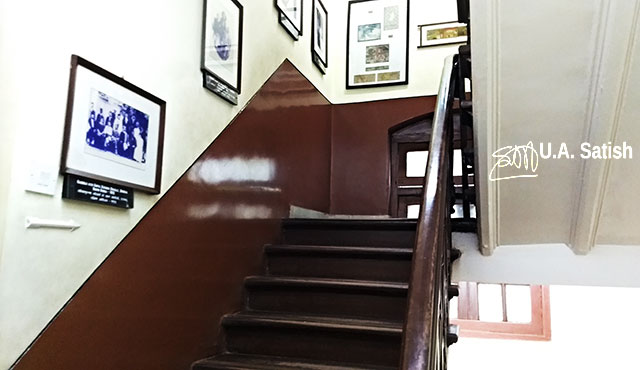 A narrow wooden staircase takes us to the first floor. Here you will find the auditorium where films on Gandhiji are shown from time to time. Recordings of his speeches are played on request. It is also used for holding meetings, seminars and discussions.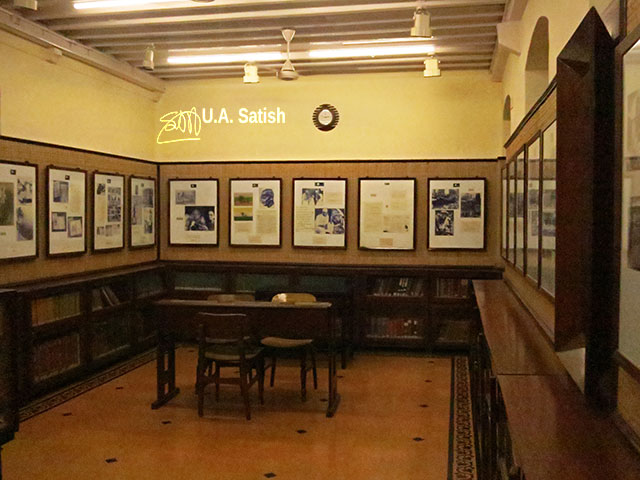 Gandhiji's corner room is on the second floor. It is preserved in its original setting. Visitors are not allowed inside. But they can peep inside through the glass door. It is a spartan room with basic furniture which includes a bed, writing table and a couple of Chakras.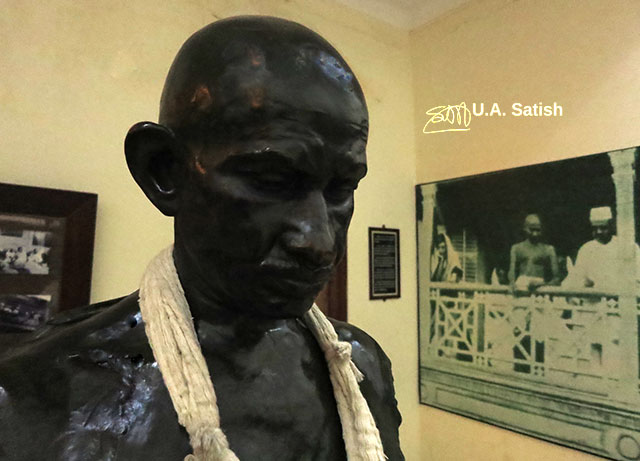 On the adjacent room is an exhibition depicting Gandhi's life through miniature figures. It was prepared by Smt. Susheela Gokhale Patel and presented to the museum.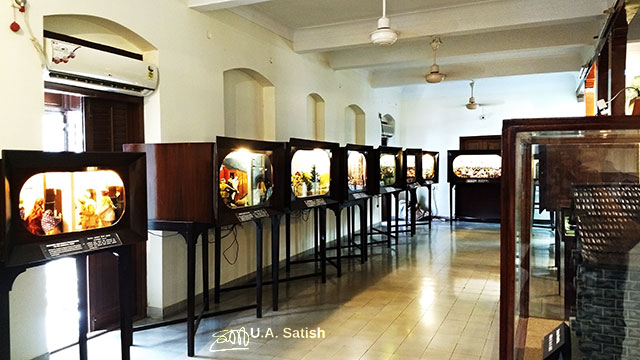 The rooms on both sides of the exhibition  have been converted into a picture gallery. It showcases photographs depicting  important events in Gandhi's life.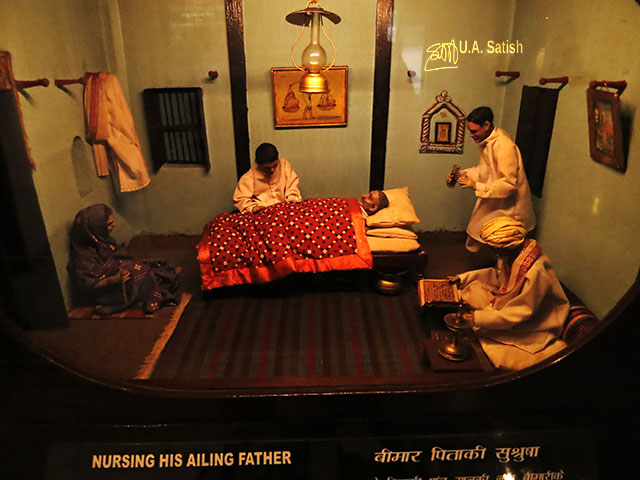 In 1932, Gandhi was arrested by the British from his tent on the terrace of the Bhavan and sent to Yerawada prison in Pune. Mani Bhavan was the place which saw Gandhi's journey from an individual taking on the might of the British to becoming a leader of national eminence.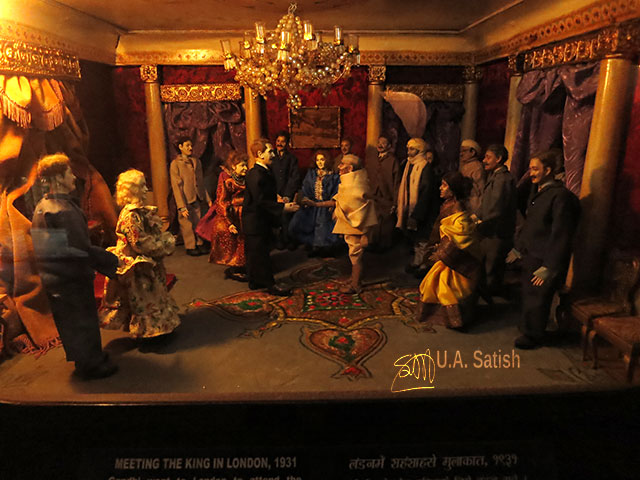 US President Barack Obama, accompanied by his wife Michelle, paid a visit to Mani Bhavan in November 2010. They spent 40 minutes going through the museum. Interestingly Martin Luther King visited the place in 1959.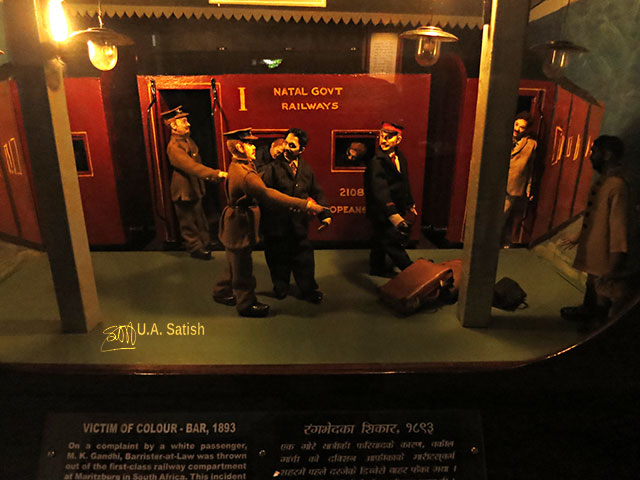 Gandhi spent 20 years in South Africa. On a train trip to Pretoria in 1893, Gandhi was expelled from a train in Pietermaritzburg although he had a valid first class ticket. At that time, people of dark skin were not allowed to travel in first class in South Africa. This became a decisive moment in Gandhi's life as he decided to stay on and fight the persecution of Indians and others. It was during this struggle that he developed his distinctive resistance movement known as Satyagraha.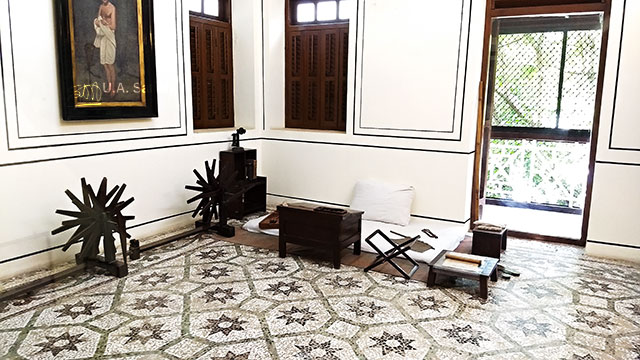 If you like my post, subscribe to my free email newsletter.