One of the best known hot springs in Sikkim is near Yumthang village. The waters have elevated temperatures, close 50 deg C, even in winter. The sulphur content is high. There are other minerals like calcium, lithium and magnesium that are dissolved in the waters. They are believed to have medicinal values.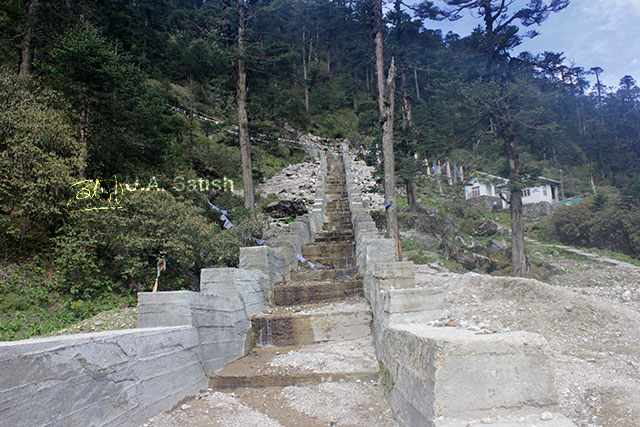 We walked a few hundred metres from the road to reach the hot springs. We passed a pedestrian bridge over River Lachung. The bridge is festooned with flags. Then we had to go up a long flight of steps. Finally we reached a small wooden cabin into which the hot water was trickling down. Please be aware that there are no lockers for storing valuables. Changing rooms are also not available.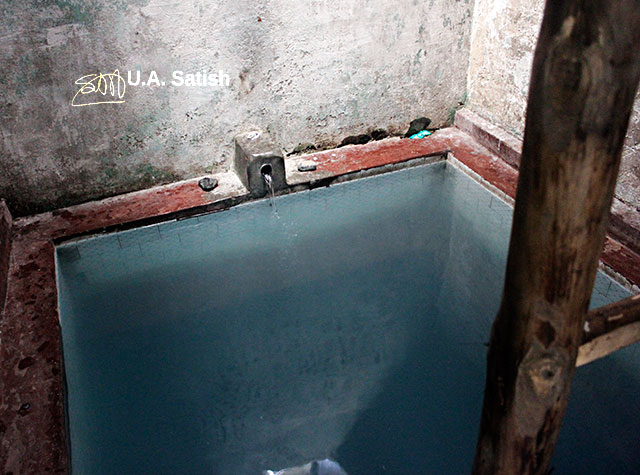 The surrounding area is scenic. River Lachung flows at the bottom of towering Himalayan mountains. The beautiful Yumthang valley is nearby. Snow carpets the land in winter. Snowfall is a regular occurrence.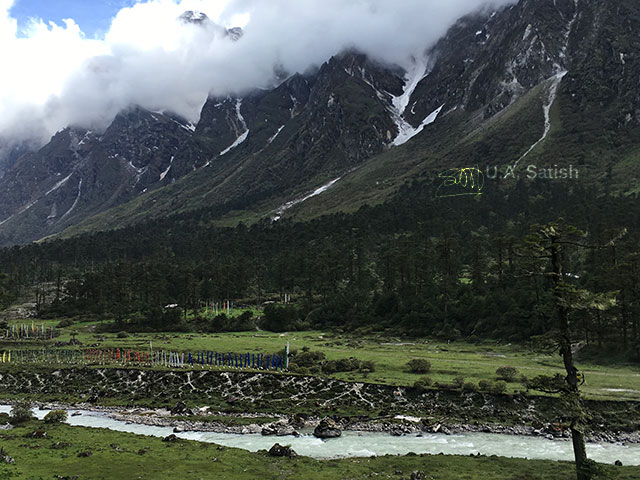 Sikkim lies on the southern flank of Himalayan mountains. Most of the state is positioned at high elevations. Yumthang is at an altitude of 11,800 feet.
Yumthang Valley is sparsely populated. Yaks can be spotted grazing on the  meadows. Roads connect the area with rest of the state. Snow and landslides can make the roads difficult to navigate.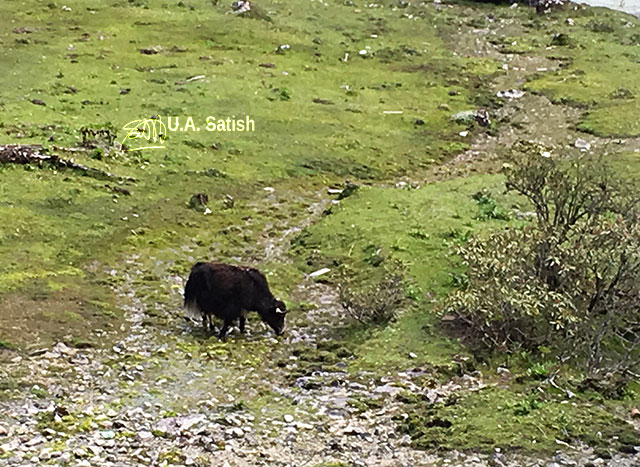 Yumthang is 125 km from Gangtok. Nearest town is Lachung which is 25 km away.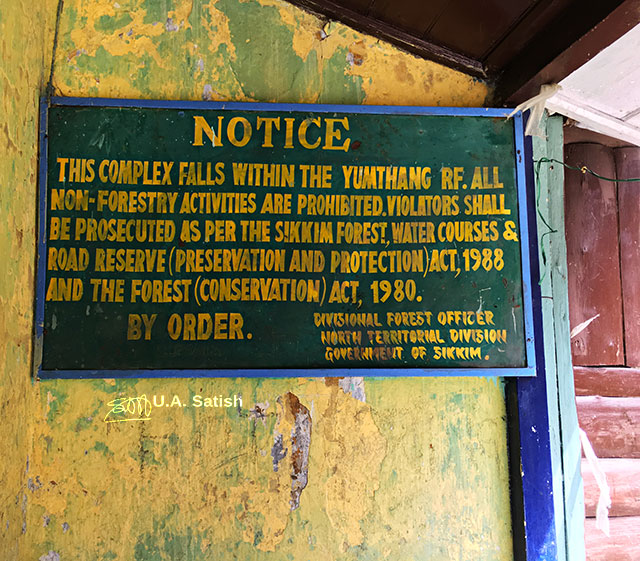 If you liked the post, please subscribe to my free email newsletter.