Chottanikkara Bhagavathy Temple is dedicated to Goddess Shakti and is visited by thousands of people every day. We went there on a Thursday morning last month. It is 15 km from Ernakulam South station. We hired an autorickshaw and the ride took us past Champakara Canal and the entrance to Hill Palace in Tripunithura.
There are many shops selling pooja materials on the street leading to the temple. We were told that we should expect big crowds. But Makaravilakku in Sabarimala was over and the crowds of Ayyappans had thinned.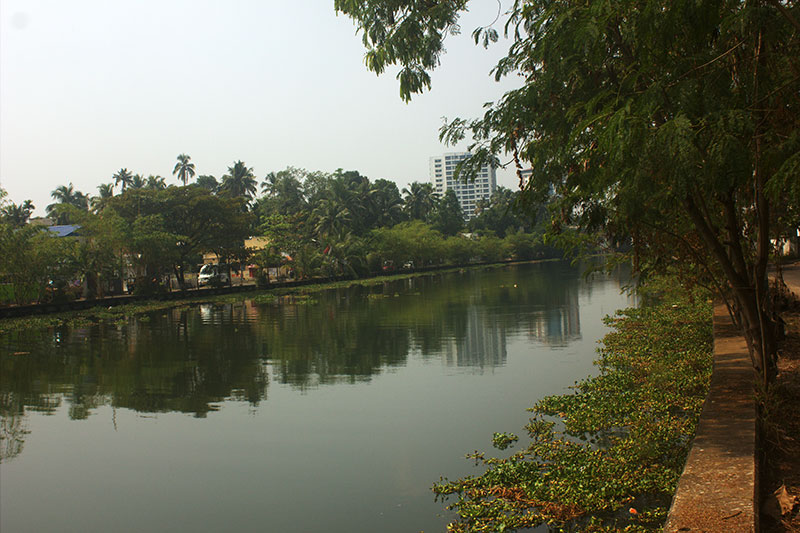 One of the major events in the temple is the Makam Thozhal. It is observed on the day when Makam nakshatram falls in the Malayalam month of Kumbham. This year the auspicious day was on 23 February. A large number of women visited the temple on that day.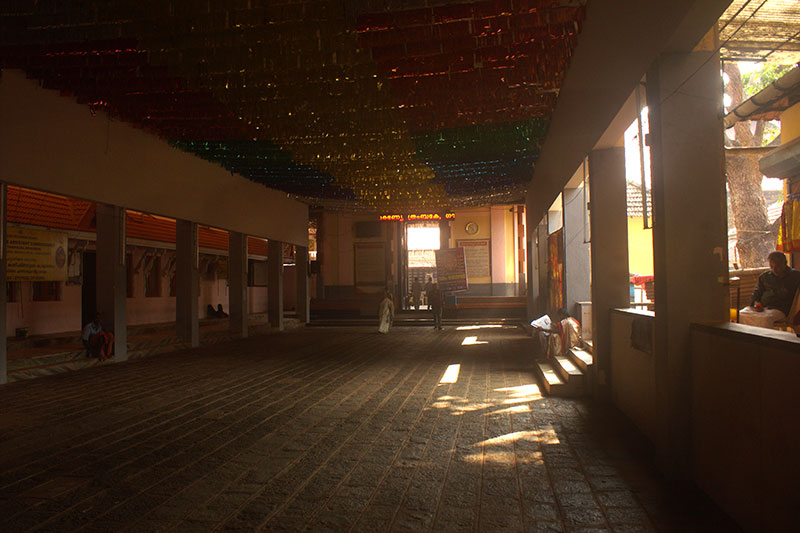 Chottanikkara Devi is worshipped in three different forms at the temple: She is seen as Saraswati in the morning (decked in white),  as Lakshmi at noon (draped in crimson) and as Durga in the evening (dressed in blue). Bhagavathy is believed to have the powers to  cure mental illnesses. Lord Shiva is also worshipped at the temple. On the eastern side of the temple pond is the Kizhekkavu temple.
History of the Temple
According to legends, a tribal hunter named Kannappan lived in a jungle. He was a great devotee of Goddess Parvathy. He used to sacrifice an animal every day to please his favourite goddess. He had a little daughter who had a cow as her pet. One day Kannappan was not able to get an animal for sacrifice and demanded the daughter's cow for that day's sacrifice. She was shocked and asked her father to sacrifice her instead. Kannappan then realised that he was wrong in doing animal sacrifices.
He and the pet cow stayed near the temple's Bali stone the whole night. In the morning, the cow had miraculously turned in to a stone. That place is called Pavizhamalli thara. It is believed that the pet cow was Goddess Mahalakshmi. That day Lord Vishnu appeared before Kannappan, forgave him and decided to be present in the temple along with the Goddess. That is the notion of Lakshmi Narayana in the temple. Where Kannappan made animal sacrifices is the location of Kizhekkavu Bhagavathy temple.