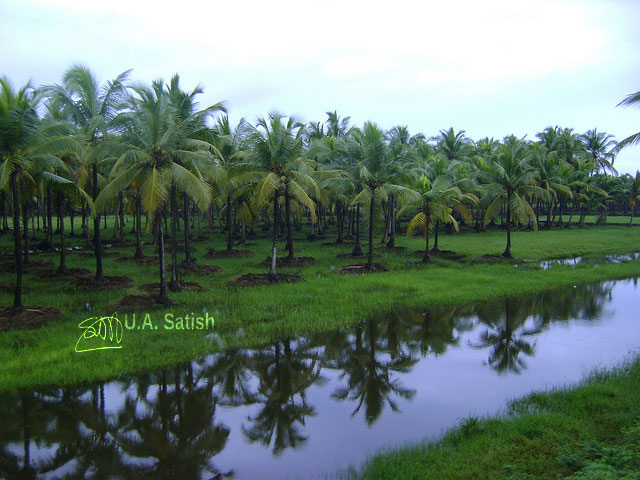 Kannur to Kasaragod by train is a scenic route. It runs close to the sea which can be seen at many points along the way. The tracks cross rivers and backwaters. There are dense mangrove forests near Kannur. As can be expected in Kerala, coconut trees are seen everywhere. The landscape is lush and green during monsoons.
The distance to Kasaragod is about 105 km. Fast trains do not stop at the smaller stations and the journey takes close to 90 minutes. Most trains stop at Payyanur, Cheruvathur and Kanhangad. One among the small stations in Payangadi.
Payyanur
Payyanur is a town in North Malabar on the banks of Perumba River. The beautiful landscape is dominated by tidal creeks and waterways. The mangroves are home to a wide variety of fish, birds and animals.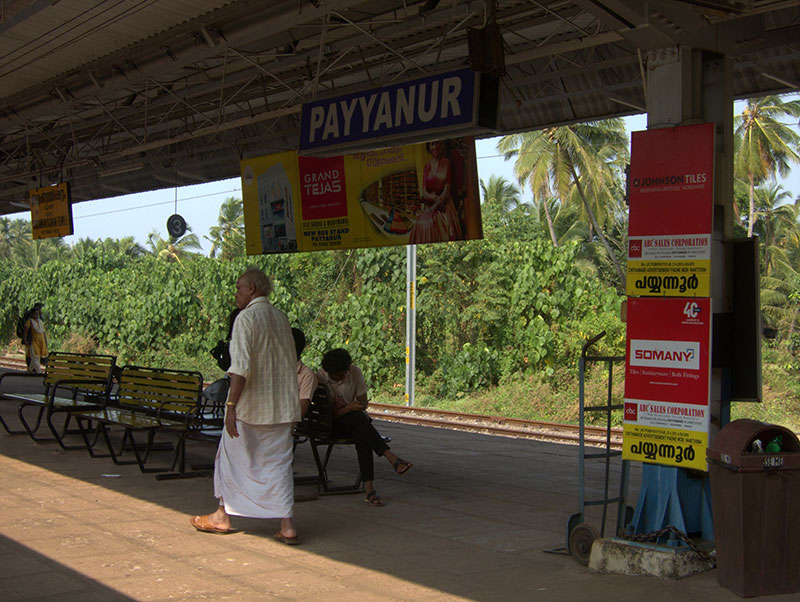 Kariyankode River on Kannur to Kasaragod by Train
Kariyankode River flows between Cheruvathur and Neeleshwaram towns in North Kerala. There is an island, Achamthuruthi, on the river. The island is connected to Neeleshwaram by a 400-metre long foot bridge, the longest in Kerala.
In the morning, I saw a solitary fisherman on the river. My return journey was in the evening and the setting sun was tantalisingly poised above the tree tops. The scenes have been captured in the photos below.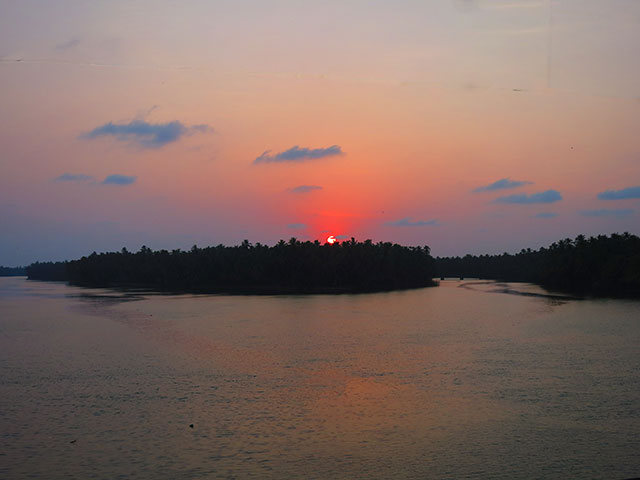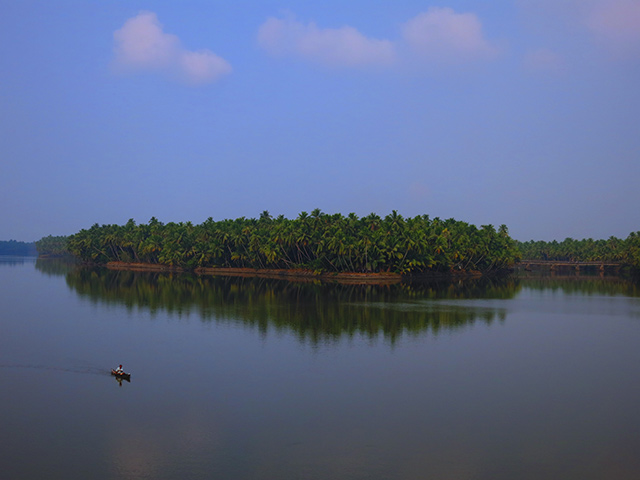 Nileshwaram
Nileshwaram is the third largest town in Kasaragod district, the other towns being Kasaragod and Kanhangad. It is located between two rivers, the Neeleshwaram and the Kariyankode. Neeleshwaram is the cultural capital of North Malabar because of the many music, dance and temple festivals in this small town.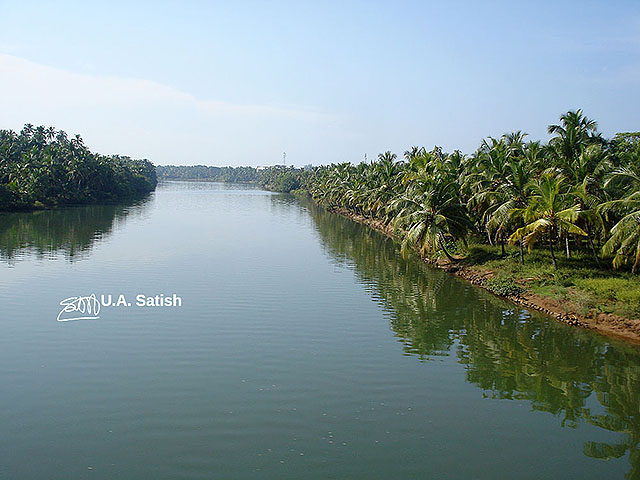 Kanhangad and Bekal Fort
Kannur to Kasaragod by train next takes you to Kanhangad. Adjacent to Kanhangad railway station is a Muthappan temple. A large number of devotees visit the temple every day.
Central University of Kerala is based in Periya village, 11 km from Kanhangad.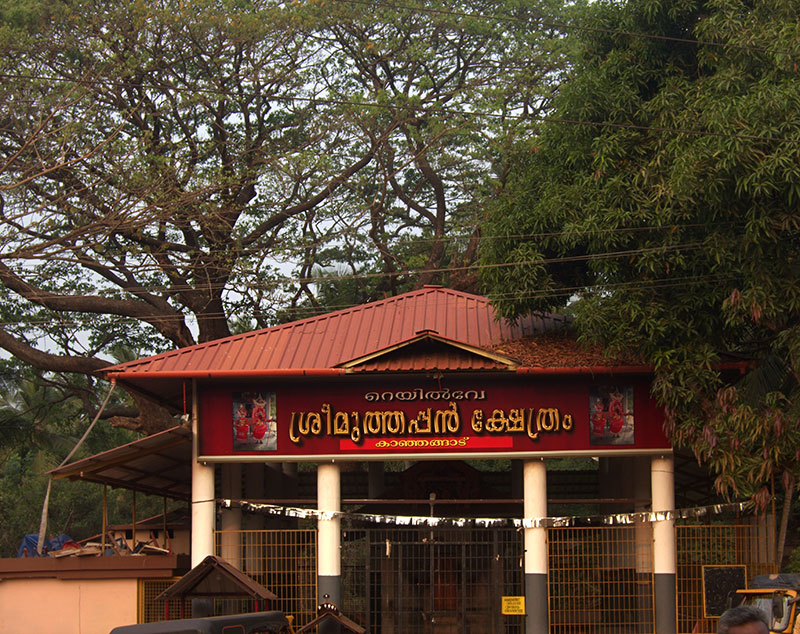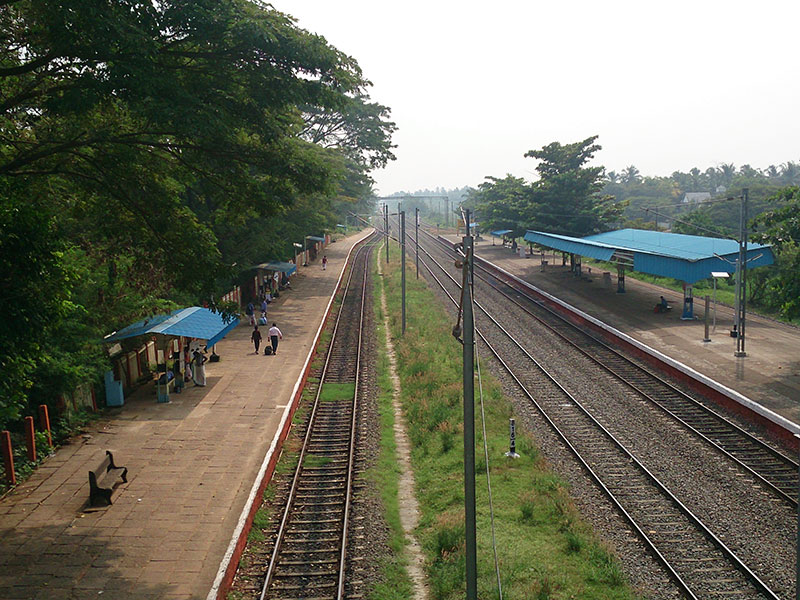 In between Kanhangad and Kasaragod is Bekal Fort, the largest in Kerala. It looms over the Arabian Sea. You can see the fort while travelling between the two stations.  I captured the photo below from inside the fort. You may wish to see my related post from September last year: Fort Overlooking Arabian Sea.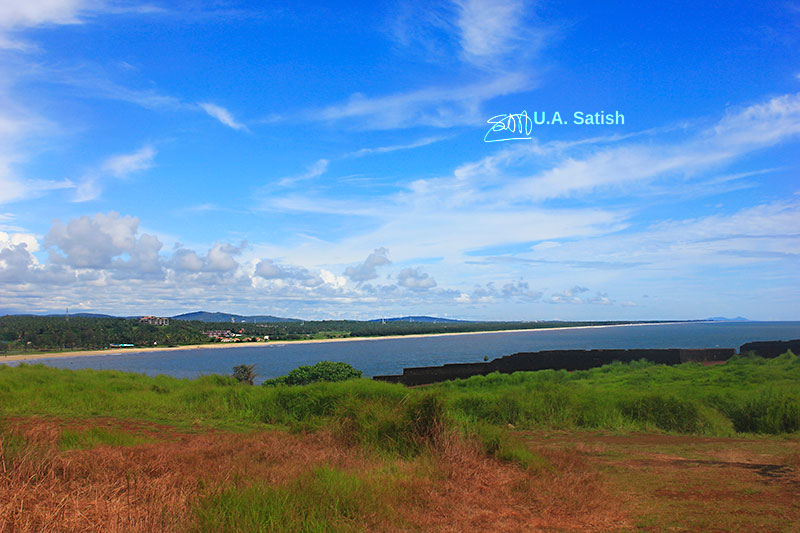 Near Kasaragod is a jetty which fishing boats in the area make use of. There is a foot bridge that connects the jetty to a shed at the other end. The place is very close to the railway line.
Kasaragod
Kasaragod is a neat little station. The train had halted at the station when I shot this image of a stall selling snacks and soft drinks. The woman in a black burqa made an arresting contrast.
In parting, I quote the words of Robert Frost:  "Two roads diverged in a wood and I – I took the one less travelled by."
If you liked the post, you could…
Read more stories and get updates on my Facebook page.
Subscribe to the free and informative e-newsletter.
Related posts:
Arakkal Museum in Kannur – Treasures of Arakkal Kingdom