I came across a man cutting a tree into logs using a chainsaw. It was a colourful picture and a red cloth on his head caught the eye. He was clearly an expert in using a chainsaw. But he did not use protective glasses or ear plugs. The logs will be sold as firewood.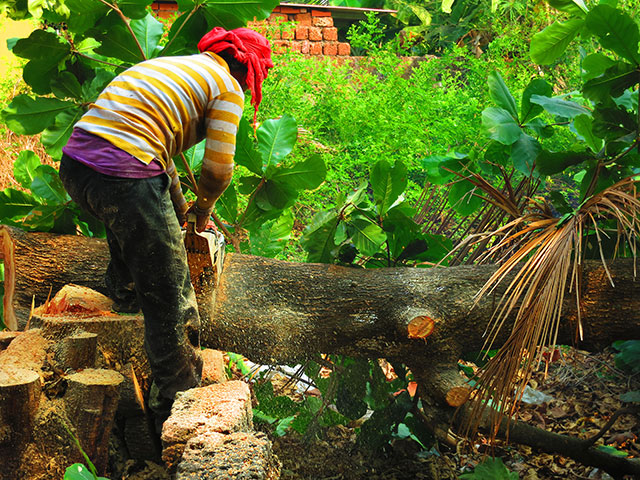 Location
The location was Kanhangad town in North Kerala. The tree was being felled because it was weakening the compound wall of a house. There were no other houses in the near vicinity. So the tree could be brought down safely.
The shot was taken at 1/200 sec to capture the stream of wood chips flying from the chainsaw. Aperture was f/4.0 at a focal length of 11.6 mm.