The beach had white soft sands. Laterite rocks on the beach caught the eye. Waves crashed against the rocks and swirled around them. Wet sands reflected colours of the setting sun.
The photo was at #35 on 4 June 2014 on Flickr Explore.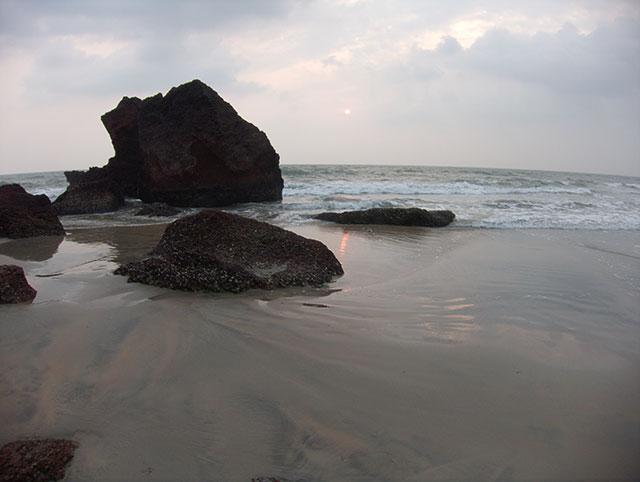 Location
The beach is at Payyambalam in Kannur, Kerala. The rocks are at one end of the beach. There were not many people at that spot which made my job a little easier.
Technical Info
I got a good depth of field with an aperture of f/8. Although focal length was 5.2 mm, I had to bring the shutter speed down to 1/30 sec because light was low. Metering mode was evaluative. No flash was used.