This river runs through the centre of Florence. The day was sunny and bright when we visited. There were colourful buildings to be seen alongside the river. Florence is a picturesque city. It was a nice day to explore.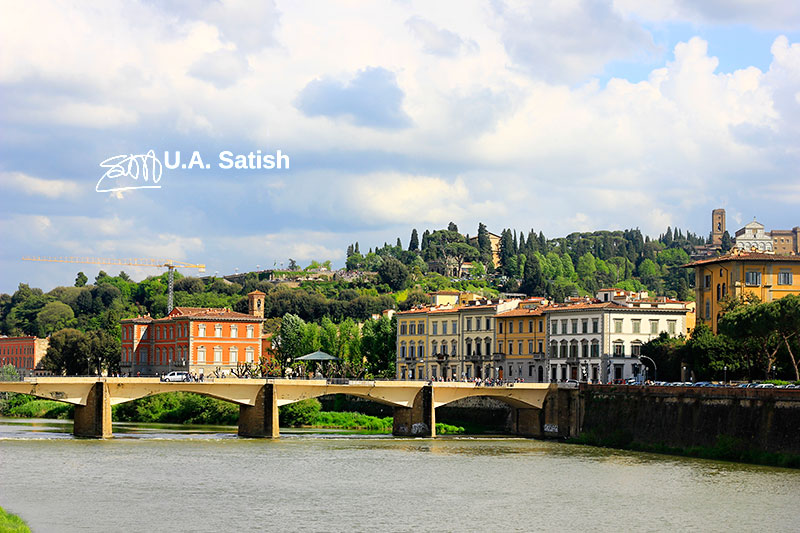 Location
This is one of the many bridges on the Arno river. It is near the famous medieval stone bridge called Ponte Vechhio over the river.
Technical Info
I used my Canon EOS 550D in auto exposure mode. The lens was Canon EF50mm f/1.8 II. Aperture was f/6.3.
If you should wish to download my photos for any commercial or personal application, please contact me at ua.satish@uasatish.com.