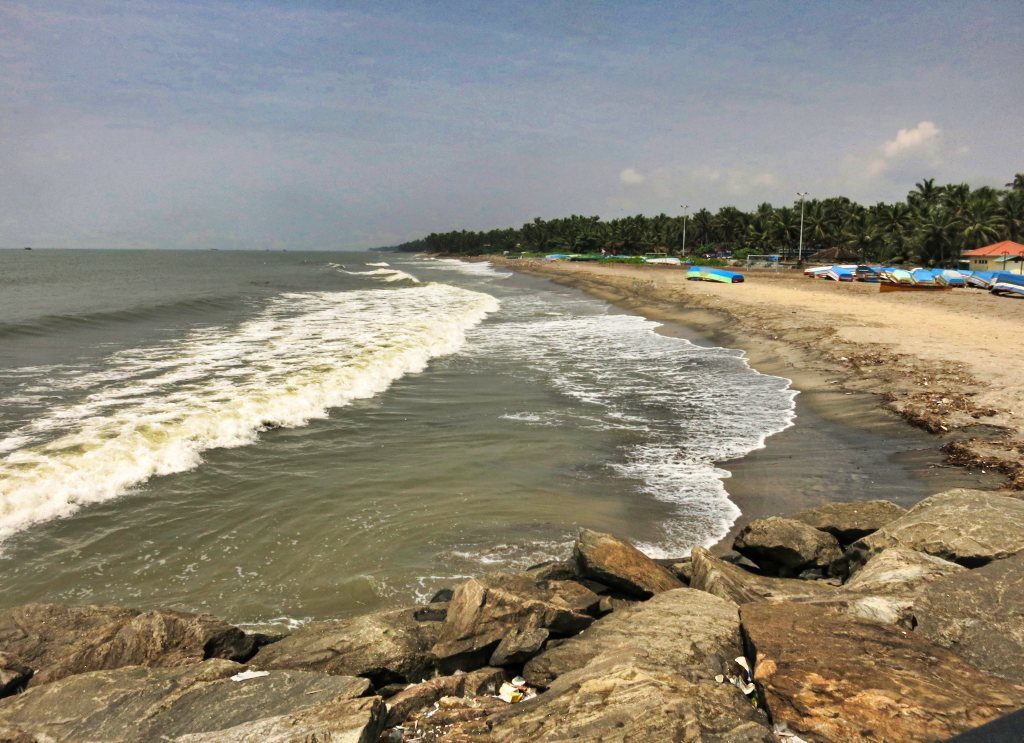 Beypore beach is long and has a pulimuttu at one end. River Chaliyar meanders into Arabian Sea here.  A fishing village is nearby. Beypore Beach is 13 km (35 min) from Mavoor Road in Kozhikode.
River Chaliyar
River Chaliyar empties into the Arabian Sea at Beypore. The southern side of the estuary is Chaliyam and the northern side is Beypore. There are two breakwaters (pulimuttu) at the estuary for safe navigation of ships to Beypore port. The breakwaters stamp out the formation of sand banks at the river mouth.
Pulimuttu at Beypore Beach
The striking feature of  the Pulimuttu is cleanliness. Regrettably, visitors have vandalised most of the lamps on the walkway. So there is no illumination at night. If the weather is good, you can view some spectacular sunsets.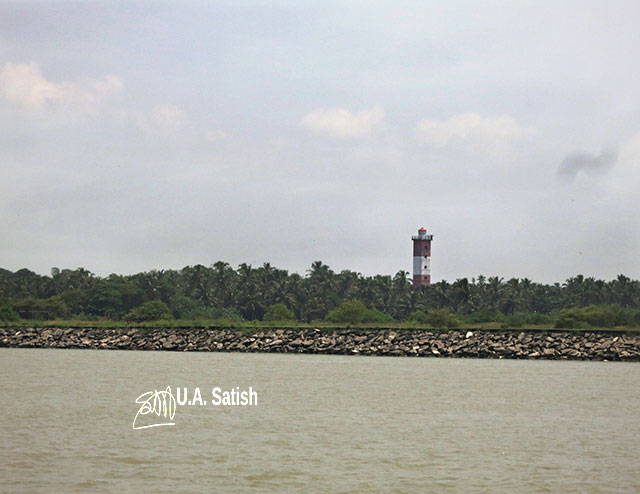 At Beypore, the Pulimuttu is 860 metre long and stretches into the sea. It was built in 1992. In the evenings and early mornings,  you can watch bottlenose dolphins cavorting in the sea. Beypore light house,  fishing harbour  and  shipbuilding yard are some of the other attractions here.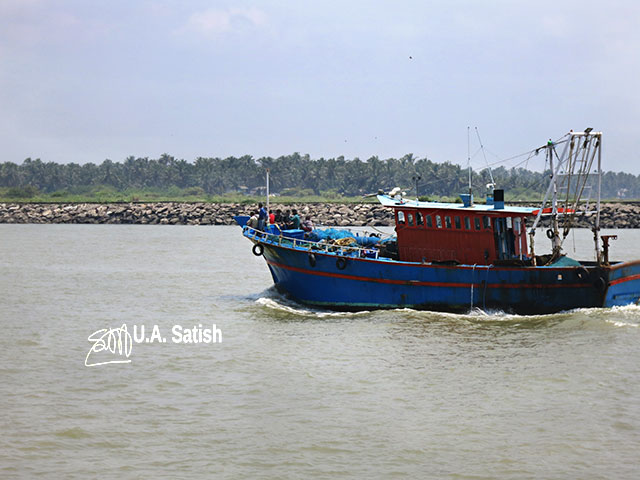 Shipbuilding in Beypore
A visit to the shipbuilding yard in Beypore is fascinating. One can see the master craftsmen build huge dhows (urus) without the aid of any modern equipment. The dhows make use of teak and other durable woods in the construction. The teak is brought down from Nilambur along River Chaliyar. A modern dhow with luxury amenities can cost upwards of ₹4 crores.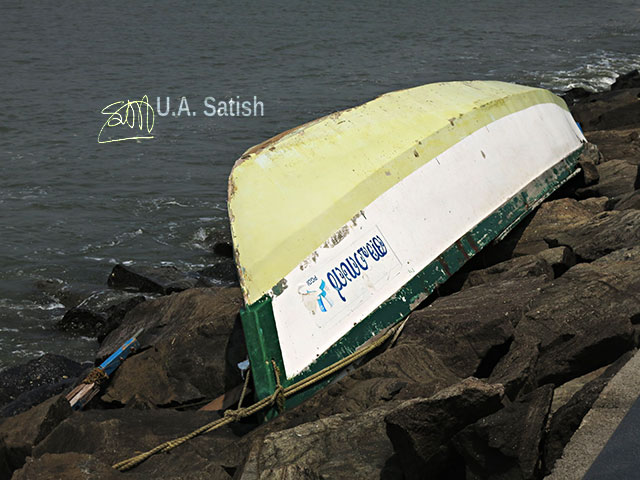 Visitors can go up the lighthouse after paying an entry fee of Rs 10 per person. From the top, the panoramic views are breathtaking.
The beach itself is littered with garbage. Thee are a few stalls selling snacks and refreshments. Paid parking is available. After sunset, the place is empty and lacking in security arrangements.
If you liked the post, you could…
Read more stories and get updates on my Facebook page.
Subscribe to the free and informative e-newsletter.
Related posts: