Tribuna (Tribune), the octagonal room in Uffizi Gallery, was completed in 1584. The architect was Bernardo Buontalenti. Several priceless artworks are on display here.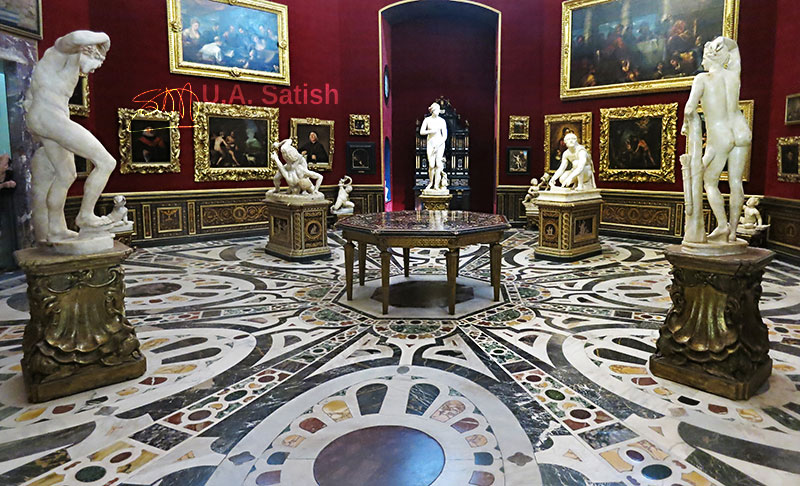 Location
The Tribuna is one of the major attractions in Uffizi Gallery, Florence. Visitors were not allowed to enter the room. We could however view the exhibits through a grill door.
Camera Info
I was using a Canon PowerShot S110 camera. Since I was not able to cover the entire area in one shot, I made a series of 4-5 images and merged them together in Photoshop. I used a wide aperture of f/2.0. Since the use of flash was prohibited, I employed an ISO of 1250.
Please click here to see the image on my Flickr photostream.