It was a picturesque scene. Kariyankode river was flowing quietly. White clouds covered much of the sky. There was a steady stream of vehicular traffic on the bridge. I noticed that the buses on the route were painted in eye-catching colours. I then waited for some time and clicked the shot when the pretty bus came in the frame. I composed the shot such that the eye is carried to the tree-lined end of the bridge.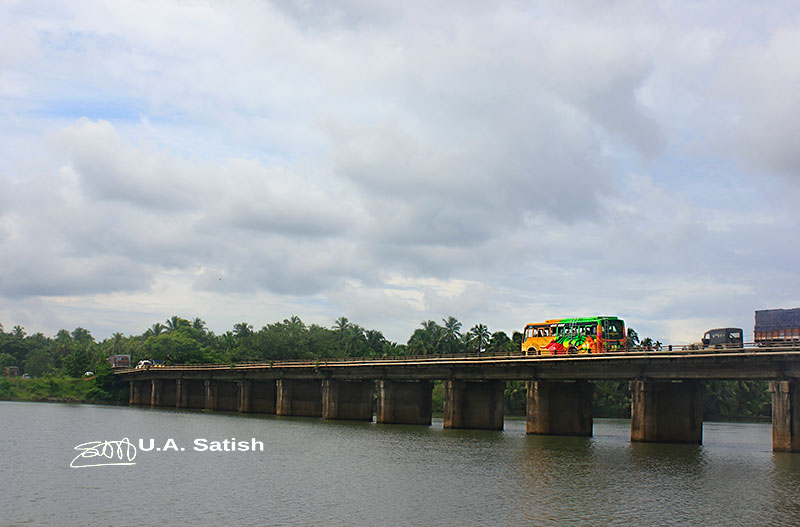 Location
The shot was captured near Nileshwaram town in North Malabar. From here, Kariyankode River flows into Arabian Sea.
Technical Data
The camera is Canon EOS 550D with a Canon lens EF-S18-55mm f/3.5-5.6 IS. Aperture was f/8.0 and shutter speed 1/500 sec.