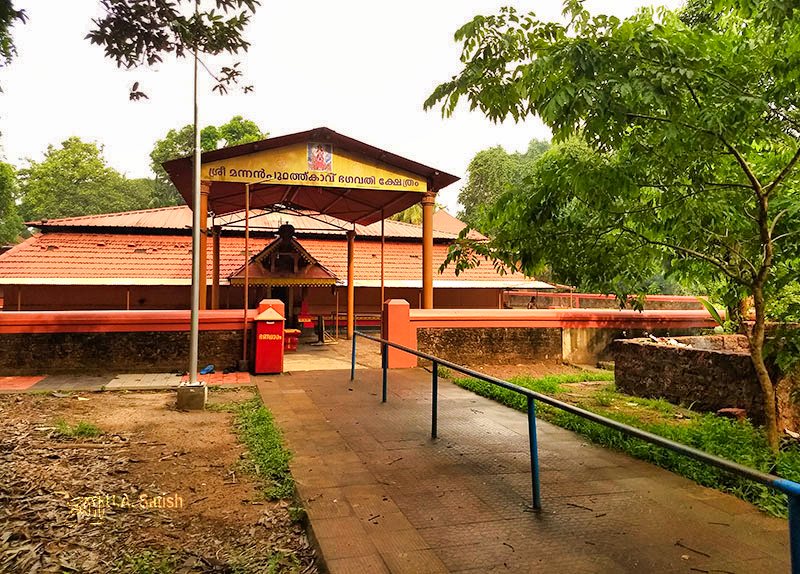 There are a number of Kavus (shrines) in Nileshwaram. The most famous among them is Sree Mannanpurathu Bhagavathi Temple. It is located in the heart of Nileshwaram town.
Legend of Sree Mannanpurathu Bhagavathi Temple
The legend goes that Bhagavathi killed Mannan, a notorious tyrant. To commemorate the event, the devotees of Bhagavathi built Sree Mannanpurath Bhahavathi Temple in Nileshwaram. It goes also by the name of Chadayamangalam Baghavathi Temple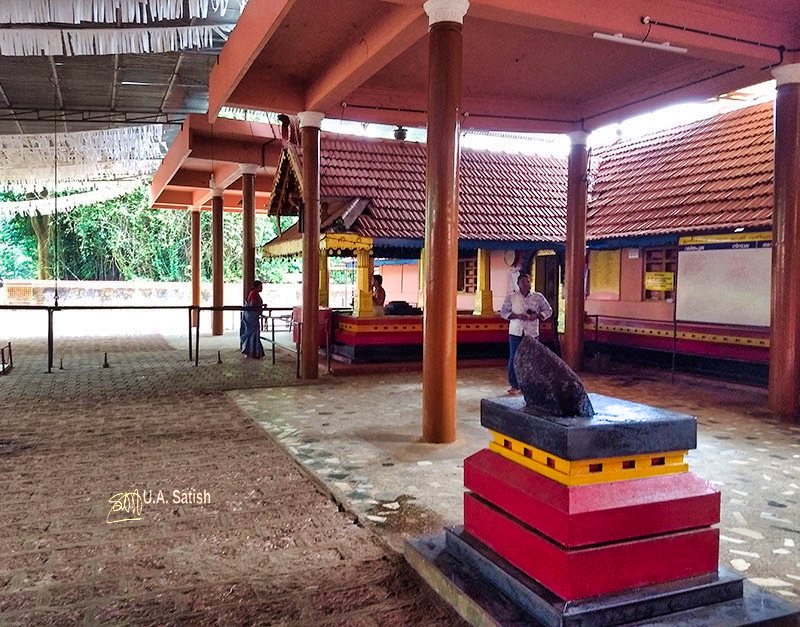 Temple Architecture
The architectural style of the temple is that of traditional Kerala temples. There is extensive use of laterite stones which are available locally. The walls and  floors have employed laterite stones. The roof has red clay tiles. The Sreekovil is within the walls of the chuttambalam.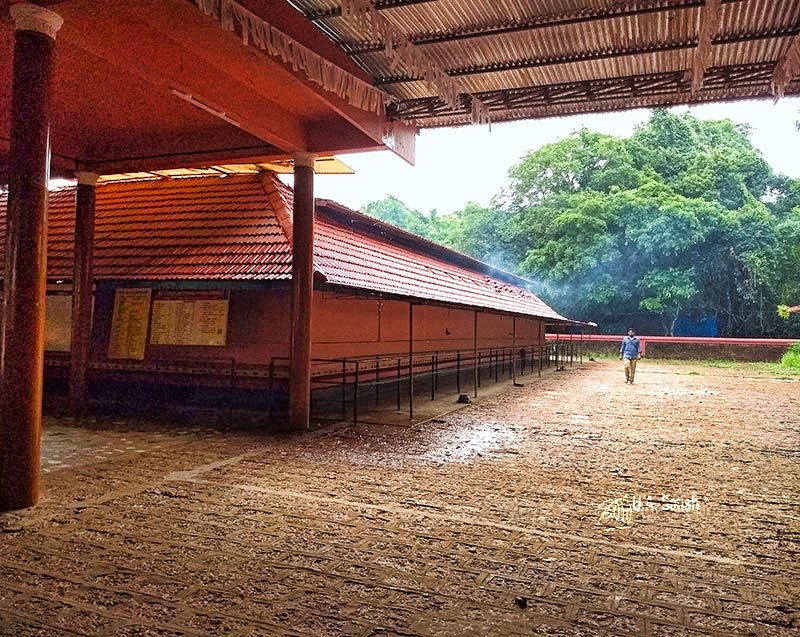 Kavu or Sacred Grove
A sacred grove or Kavu surrounds the temple. It is a thickly wooded area. Serpents inhabit the Kavu. Entry to the Kavu is prohibited. Travellers will notice the Kavu along the rail tracks to the north of Nileshwaram station. The famous kavu surrounds an old Kanhiram tree. Seeds of the tree are the most common source of the lethal poison  strychnine. The kavu draws many devotees from the neighbouring states too.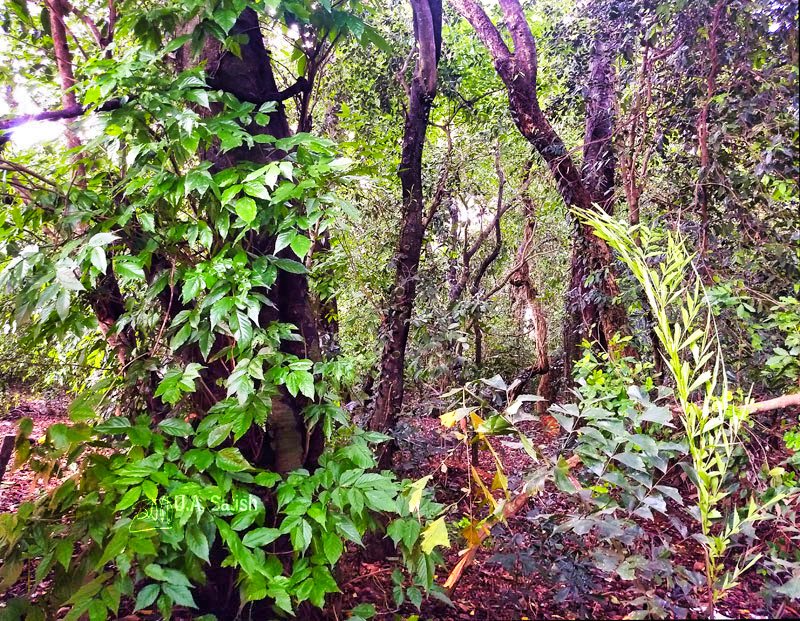 Pooja and Offerings
Non-Brahmins perform the poojas. They do it three times each day: morning, noon and evening. Tuesdays and Fridays see an increase in the number of devotees visiting the temple. The use of lungis, pants, tee shirts and shirts are prohibited. Ladies can wear sarees and salwar kameez. It is one of the few temples from where we get chicken as a prasadam for a vazhipadu named "gurusi". It is a tasty preparation which includes chicken, pepper and green gram.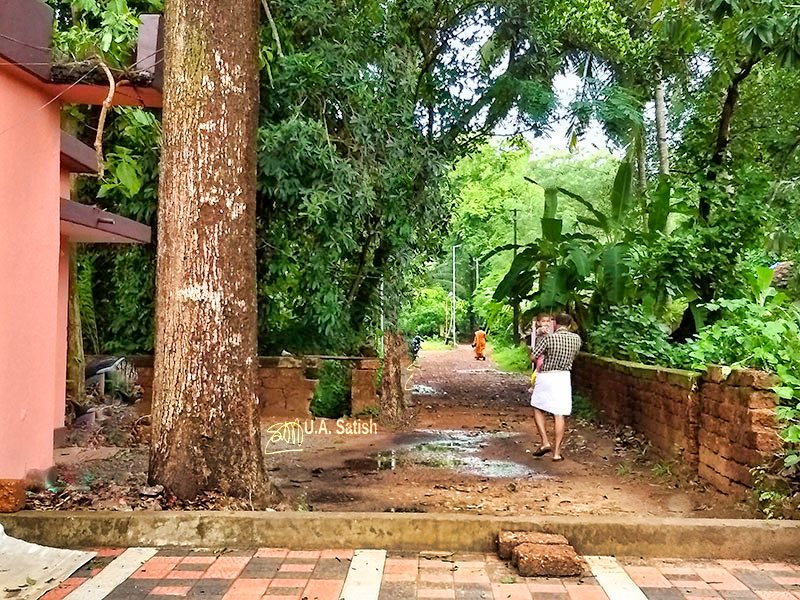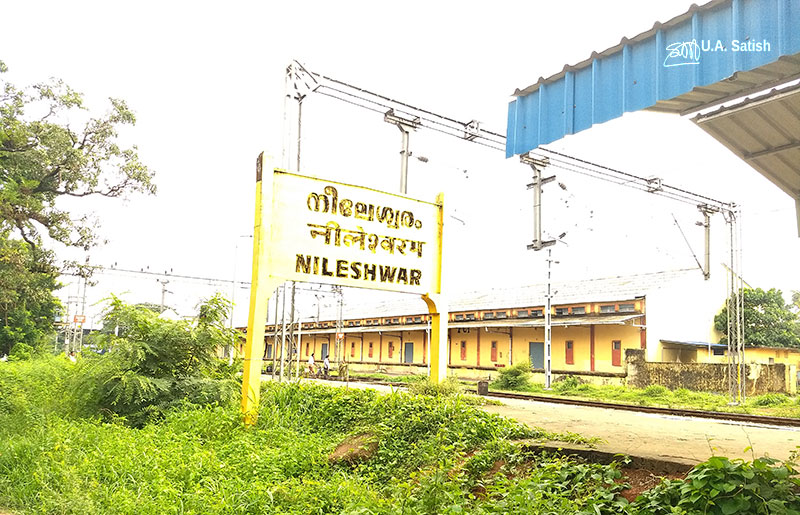 Festivals
Yearly festival known as Kalasam is very famous. It is a part of the concluding ceremony of Theyyam festivals each year. The theyyams performed in the temple are Mannam Purathu Kavilamma, Nadayil Bhagavathy and Kshetrapalakan. The theyyam ritual occurs after Kalasam in May or early June. During the Kalasam festival, large numbers of devotees come to the temple and get the blessings of Kavilamma, Eruvattachan and Mailittachan.
Getting There
Nileshwaram is the station nearest to Sree Mannanpurath Bhagavathi Temple. It is a 5 minute walk from the northern end of the station. On the way, you pass Rajah's High School which dates back to 1918. The bus station is a short walk from the temple. Kanhangad is 11.4 km via NH 66  (23 min). Kannur (CNN) is the nearest airport,  78.3 km (2 hr 23 min).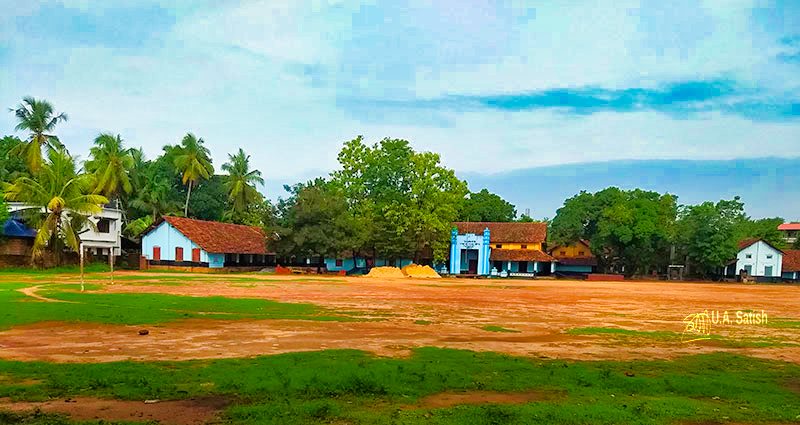 If you liked the post, you could…
Join more than 5,000 fans of UASATISH by liking us on Facebook, or follow us on Twitter and Instagram.
Related posts: