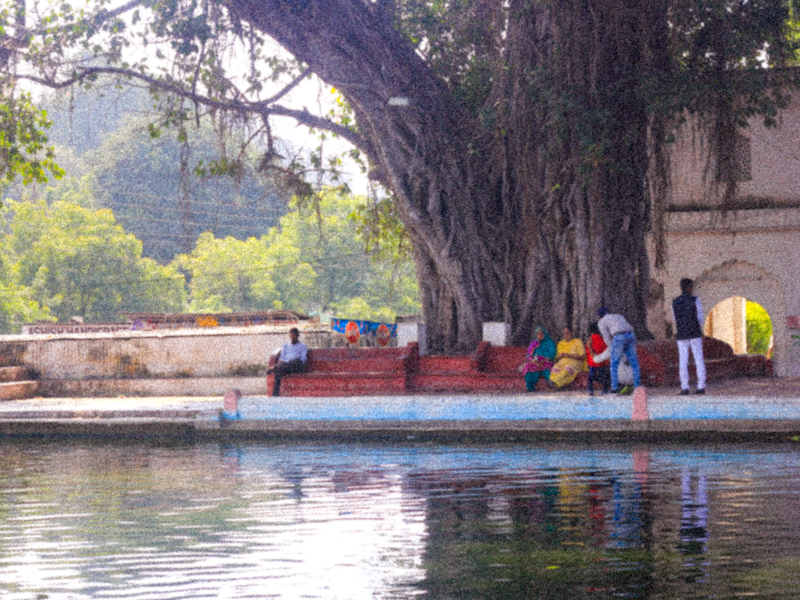 Panchakki of Aurangabad is an old watermill from seventeenth century. It was used to grind grains for pilgrims. Bibi ka Maqbara is nearby.
Construction of the Watermill
Water for the watermill travels six kilometres through underground pipes from a mountain spring. The water falls from a height on the water wheel. The hydro power drives the blades of the wheel. The horizontal wheel has no gears.
The wheel rotates a vertical axle which drives the watermill. The watermill was used to turn grinding wheels for production of flour. However with the availability of electric power, the mill currently does not serve that purpose.  
The water flows into a huge elevated masonry pillar from where it cascades down into the reservoir.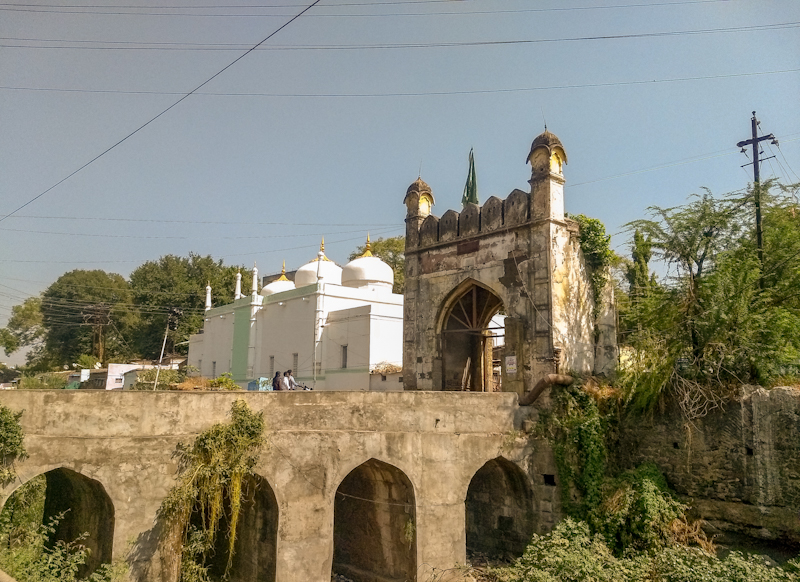 History
Hazrat Baba Shah Musafir built Panchakki in 1734. The oval reservoir and fountains came up 20 years later. The complex houses a mosque, madrassa, court, the house of a minister, library and  houses dedicated to ladies.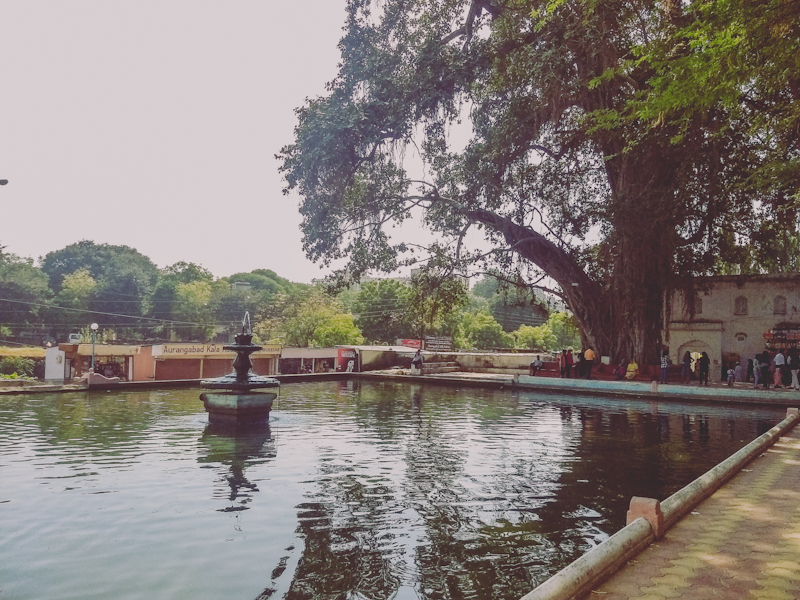 Other Attractions
The mosque attracts the devout for prayers. Crowds throng the area on Fridays during Namaz. An eighteenth century library in the complex contained 100,000 books. The library closed down in the 1970s and the books were moved to Hyderabad. The library has opened again recently and houses about 2,500 books.
Getting to Panchakki of Aurangabad
Panchakki is in the busy locality near Hamud Darwaza in Aurangabad.  Parking facility is available. Indian visitors have to pay an entry fee of Rs 5. Foreign nationals have to shell out Rs. 100.
Panchakki watermill stays open from 7 am to 9 pm on all days throughout the year. There are no restrictions on photography.
Auangabad railway station is 4 km from Panchakki. Aurangabad airport is 10.0 km (24 min) by road. Bibi ka Maqbara is at a distance of 1.8 km (5 min).
You may also like to read: Daulatabad Fort – Ancient Fort Near Aurangabad
Feel free to put your comments and questions in the box below.