Last of the setting sun's light made a silhouette of the old tree.  The sky had turned a gorgeous gold at the horizon. There was greenery on right half of the frame. Dried grass could be seen in the bottom corner.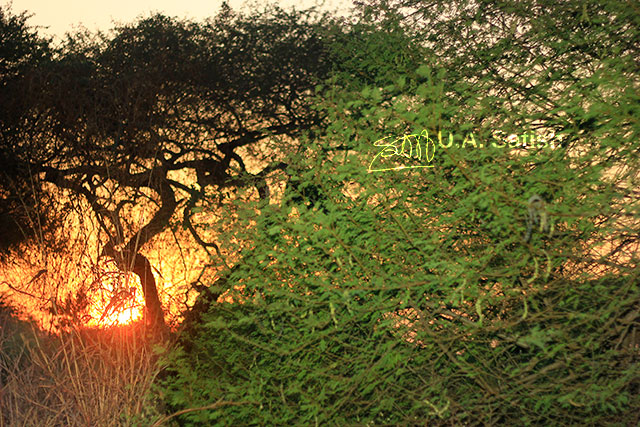 Location
The location is on the outskirts of Mumbai, in Vasai. Salt used to be produced in some parts of Vasai. Vegetation is not plentiful where the salt pans used to be.
Technical Data
Canon EOS 550D is the camera. I used Canon EF50mm f/1.8 II lens. Canon Speedlite 430 EX II was fired in high-speed sync mode. Shutter speed was 1/1250 sec. Aperture was open at f/1.8.
For more information, please contact me at ua.satish@uasatish.com.