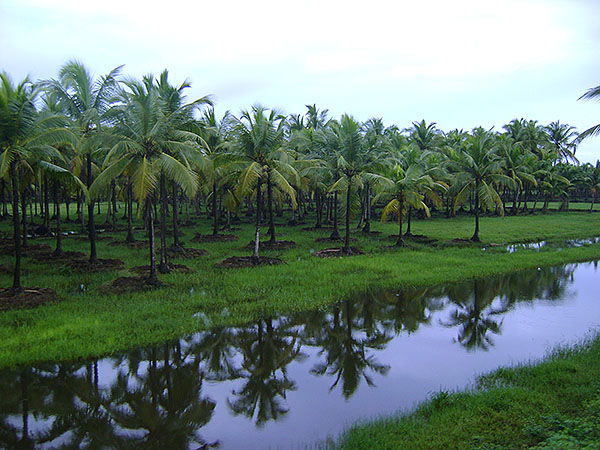 Kerala is the land of coconut trees. South-west monsoons (Edavapathy) bring rains to Kerala in the months of June to August. People look forward to seeing the drenched landscapes and wet rice fields. The environment stays cool and dust-free . The rainy season is best for Ayurveda therapies. See images of Kerala when it rains.
Location
The location is in North Kerala, near Payyanur. The shot was taken from a train when the rains had taken a short break. I used my Sony Cybershot camera.
Technical Data
I have used a shutter speed of 1/640 sec. to avoid motion blur. The aperture was at f/2.8 to let in more light. I used a focal length of 5.8 mm.