The setting sun was just visible over the tree line. The river reflected colours of the sky.  Reds and blues dominated the frame. Wisps of clouds could be seen low on the horizon.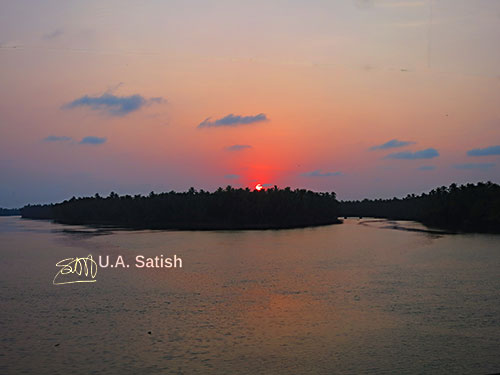 Location
Kariyankode River flows to the Arabian Sea near Cheruvathur in Northern Kerala. There is an island on the river – Achamthuruthu. The shot was taken from a bridge across the river.
Camera Info
I used my Canon PowerShot S 110. Aperture was f/4.0 and shutter speed 1/200 sec. Focal length was 9.00 mm at an ISO speed of 80.
The photo was on Flickr Explore of 3 April 2014 at # 38. See it on Flickr.