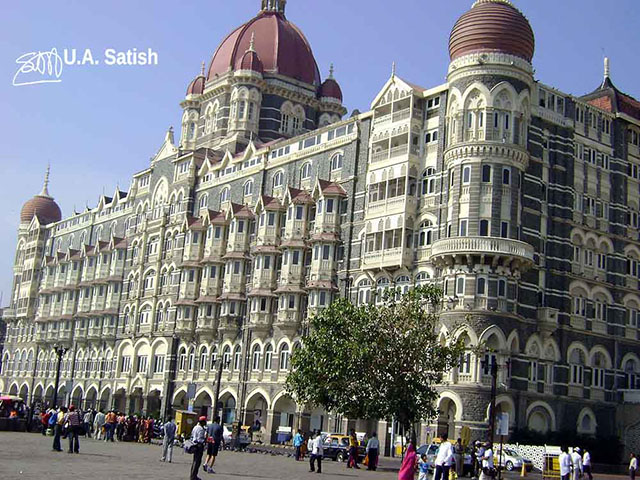 Hotel Taj Mahal is a gracious landmark of Mumbai. It is the flagship hotel of  Taj hotels. It is near Gateway of India in South Bombay. Many of the rooms have a view of the Arabian Sea.
Background
Terrorists had attacked Hotel Taj Mahal on 27 November 2008. This led to loss of many lives and destruction of valuable property. I happened to take this shot just three days before, on 24 November. Everything was peaceful and there were no indicators to the dark events that followed.
Technical Info
It was 10:25 in the morning when I captured the image. There was bright sunshine and I was able to use a shutter speed of 1/500 sec.  In composing the shot, I made sure that two sides of the building were clearly visible. Focal length of 9.3 mm and an aperture of f/6.5 kept the entire building in focus.