Bekal Fort overlooks the Arabian Sea. The 300 year-old fort is spread over 40 acres and is perhaps the largest in Kerala.
The views of Arabian Sea from the fort are spectacular. The tall Watch Tower offers superb views of the coast. There is a beach right below the fort. I could see many eagles, including the white-bellied sea eagle, hover above the beach.Visitors however are not allowed to enter the sea as the spot is not considered safe for swimming.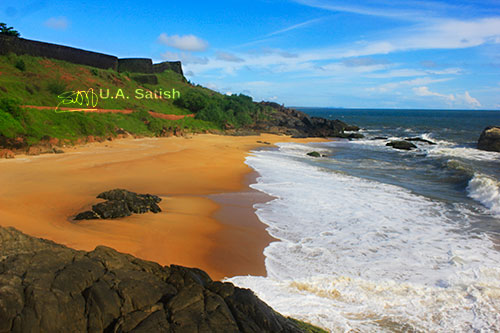 Archeological Survey of India maintains the fort. They have built lawns and gardens which are well tended. But I could find few trees or shades inside the fort.
The fort is beautiful during monsoons. A.R. Rahman's hit song Tu Hi Re was picturised here. Click here to watch the video from Mani Ratnam's Bollywood movie Bombay.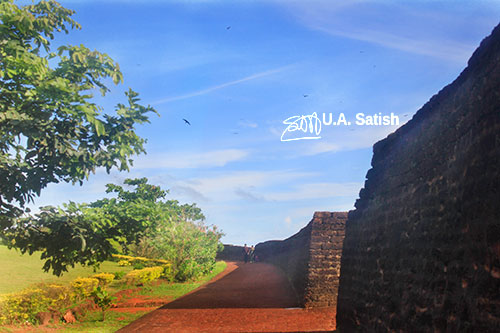 The nearest railway station, for express trains, is Kanhangad (12 km). Bekal Fort (1.8 km) is the closest station for local trains. Kasargod railway station is nearly 16 km away. The fort can be seen during train trips between Kanhangad and Kasargod. Entry timings are from 8 am to 5 pm. There is an entry fee of Rs. 5 per head. Digital and video cameras attract a fee of Rs 25. The fort closes at 6 pm.
The fort offers many photo opportunities. I have used my Canon DSLR camera for the photos. As the sun was bright, I was able to use high shutter speeds. Aperture was maintained at f/8.0. Exposure program was Manual.
If you like my post or find it useful, please click on the 

 Like Page button.