It was extraordinary to see a pathway carpeted with colourful flowers. Trees lined both the sides. The colours were stunning.  It was wonderful to experience this beautiful garden.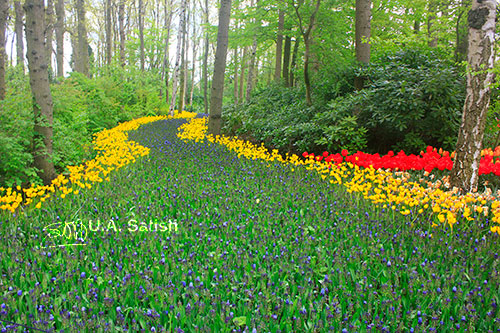 Location
The location is Keukenhof Gardens in Lisse, South Holland. It is open for two months in spring every year, from mid March to mid May. I was there in May and the flowers were in full bloom. The gardens attract a large number of visitors from around the world.
Technical Data
I used my Canon EOS 550D camera in manual mode, with the aperture at f/7.1 and shutter speed at 1/20 seconds. I had to make several adjustments in the settings to get the tones and light right.