The dome has a geometric design and the glass portions let in light. The patterns are wonderful and the light is beautiful.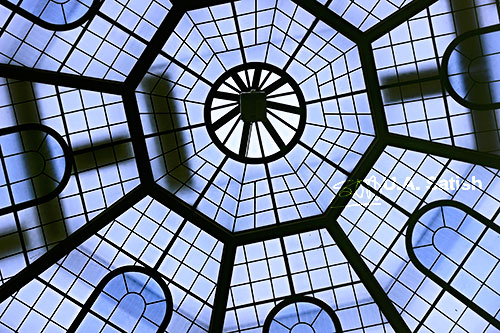 Location
This is the top dome above the spiral staircase in Sistine Chapel, Vatican City. I have captured the dome alone and left out the stairs from the fame.
Technical Data
I was using a 50 mm f/1.8 prime lens on my Canon EOS 550D camera because I was shooting statues and paintings in Vatican Museum. Use of camera flash was prohibited. Incidentally photography is not allowed inside Sistine Chapel.
Since the lens was 50 mm, the winding stairs could not be accommodated in the frame.