The colours were really nice. The white line of the beach stretched into the horizon. The sea was a sparkling shade of blue. The cloud formations were fascinating. In the foreground can be seen the walls of Bekal Fort.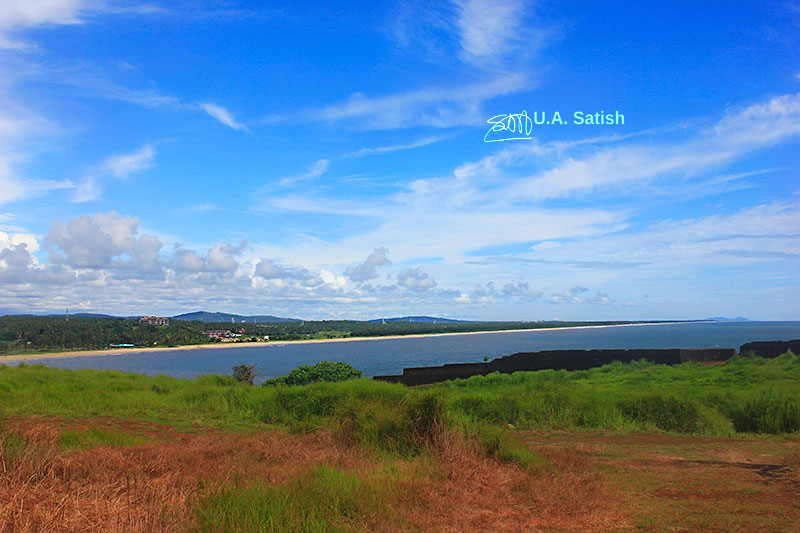 Location
I was inside Bekal Fort and framed the shot from atop a hillock there. The 300-year old fort attracts many tourists. There are several hotels and resorts in the area.
Camera Info
I chose the Canon EOS 550D here. The lens was Canon EF-S18-55mm f/3.5-5.6 IS. The focal length was 24 mm and shutter speed 1/500 sec.