Gengenbach Germany is a small medieval town in the Black Forest. From Offenburg, it is 11.4 km (16 min) by road. Black Forest Railway serves Gengenbach . The railway station is small. You have to buy train tickets using ticketing machines.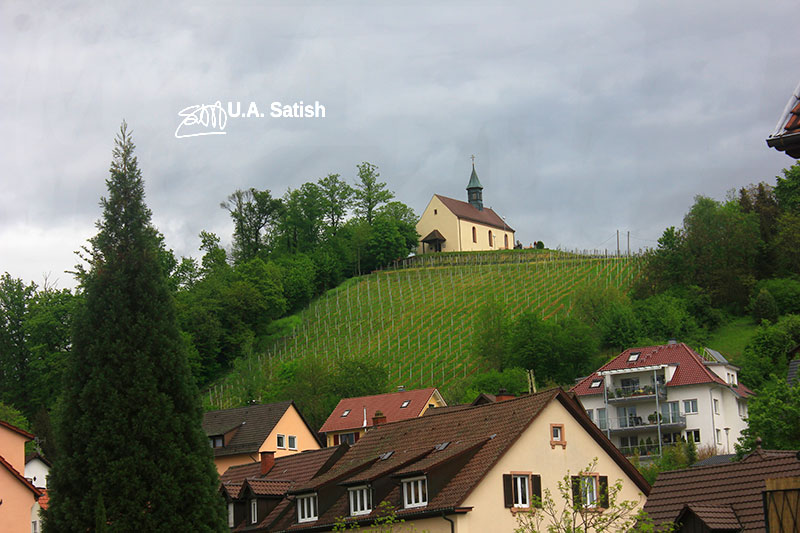 A Walk Around the Medieval Town
Near the Bahnhof is a small chapel on top of a hill. It is surrounded by vineyards.  At the bottom of the hill are grand heritage houses.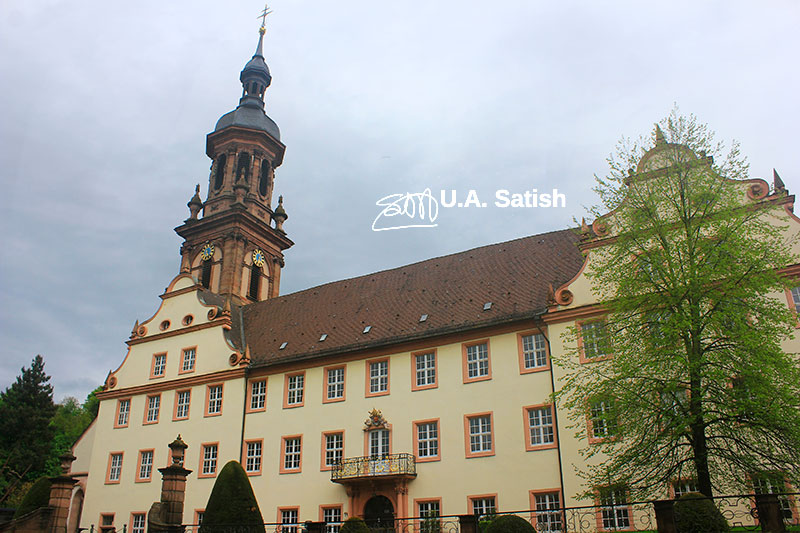 Church of St. Marien is near the market square in Gengenbach Germany. It is a beautiful church. We could not enter as it was past 6:00 pm when we reached there.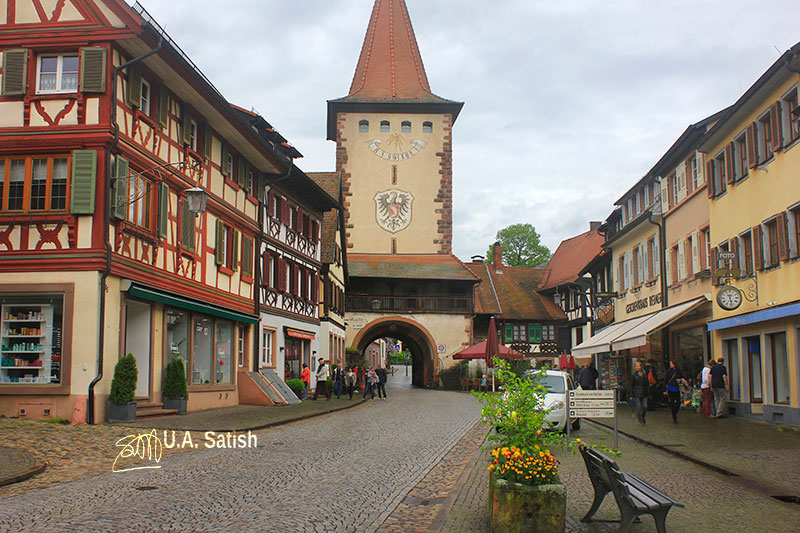 Market Square
Gengenbach also boasts of a charming town centre. An  eighteenth century gate with a medieval spire dominates the market square. It has cobblestone roads leading to it. Half-timbered houses line both sides. There are pretty flowers in stone planters and even an old wishing well.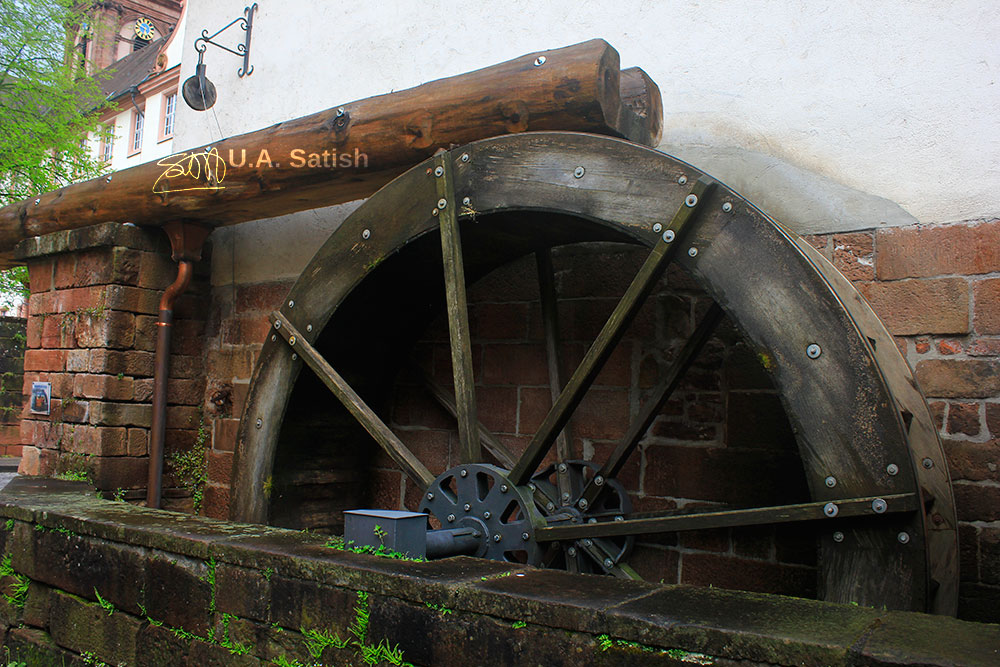 In my walks around the town, I came across this ancient water wheel at the Cloister Mill.
Vineyards in Gengenbach Germany
Benedictine monks planted the first vines  more than 1,000 years ago. High quality wines are still grown today. These include Riesling, Müller-Thurgau, Grauburgunder, Weissherbst and Spätburgunder Red.
A mild climate preserves the vineyards. Many hours of sunshine boosts the production of excellent wines. Among the well-known wineries in Gengenbach are Burg Stauffenburg, Weingut Danner and Schworer Weingut Weinhaus. Some wineries offer wine tasting tours.
Getting There
Gengenbach is on the Black Forest Railway in Germany. It is 10 km from Offenburg and can also be reached by bus or taxi. Further down the line is Triberg, home to cuckoo clocks and a waterfall. From Basel's SBB station, ICE trains will take you to Offenburg in 1hour 14min.
If you liked the post, you could…
Join more than 5,000 fans of UASATISH by liking us on Facebook, or follow us on Twitter and Instagram.
You may also like to see: