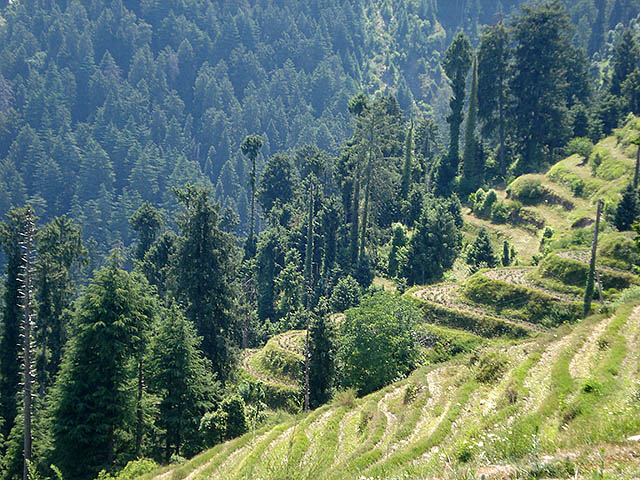 Dalhousie is 80 km by road from Pathankhot. It is at a height of 2000 metres and is a popular hill station. The town is built on a hilly area and buildings are often standing on stilts on hill slopes. Cultivation is on terraces cut into the hills. Tall Deodhar trees are seen everywhere. I had gone there in June when the summer was coming to a close. Himalayan mountains could be seen at a distance.
Background
We were travelling by road to Khajjiar when the terraced hills caught my eyes. The hills were lit by bright sunshine. Some distance away, there was a wooded area of Deodhar trees.
Camera Info
The focal length was 14.3 mm which gave me a wide angle view. Aperture was set to f/4.5 and shutter speed was at a comfortable 1/200 sec. You can see the photo on my Flickr page. It is part of my Getty Images collection.