When you point the camera directly at the sun, the harsh bright light is overwhelming. Here the light has been managed with a narrow aperture of f/16. This also brings the whole frame into sharp focus. The silhouettes of a long line of trees are clearly seen. The sun is partly covered by dark clouds and light from the sun bursts out from behind clouds.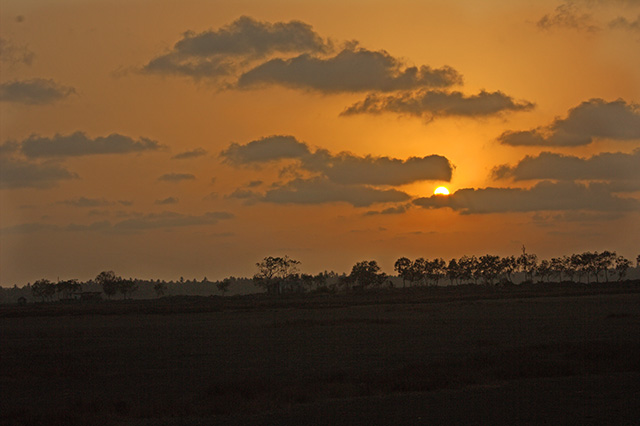 Location
I captured the image last month in Vasai, Maharashtra. It was beyond 7 in the evening and the sun was close to the horizon. It was a sultry day and the warm colours in the sky show this.
Camera Data
Focal length was 55 mm and ISO was at 100. Metering mode was Evaluative and camera settings were Manual.