"Now the day is over, evening drawing nigh, shadows of the evening creep across the sky." The quote was posted on my Flickr page by my friend Howard Kendall. I captured the image at around 10:30 pm and it was a full moon night. I had to use a long exposure as light was understandably low. Since I was not carrying my tripod, I placed the camera on a balcony railing for support.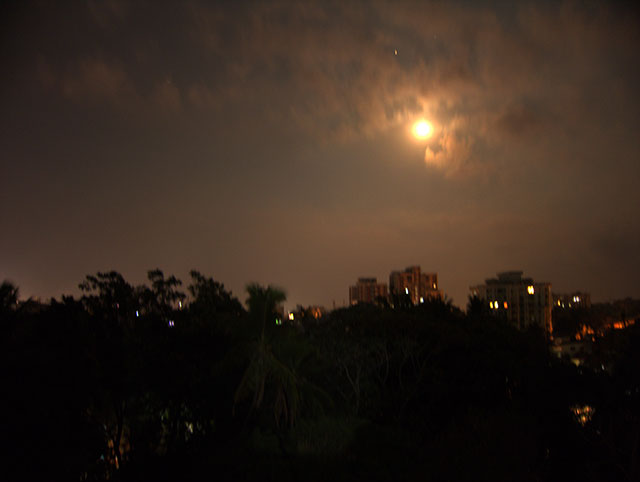 Location
As the name suggests, the moon had risen over Kannur town. Lights had begun to dim in many houses. But some lights could be still seen. It helped that the sky did not have many clouds. A star can be seen above the moon.
Camera Info
I set the camera for an exposure of 15 seconds at f/2. Focal length was 5.2mm at ISO 80. The shot was captured in RAW format.