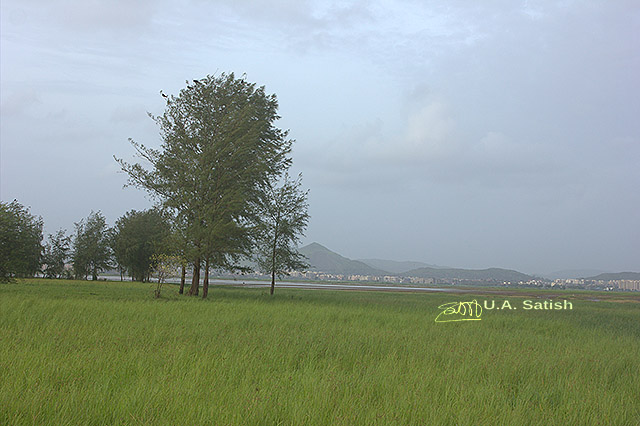 After more than two months of rains in Mumbai and the rest of India, the wetlands of Vasai have fresh growth of grass. The fields are full of water which would recede in the coming months.
The sky was overcast when I took the shot. There was a slight drizzle and my Tamrac 5371 photo backpack shielded the camera from rain.
I set the aperture was at f/8 to get a good depth of field and sharpness. Focal length was 39 mm. See the photo on my flickr page.
Many parts of Vasai have vast open areas. Eighty percent of total rainfall is experienced during June to October. Average annual rainfall is 2000–2500 mm and humidity is 61-86%, making it a humid-perhumid zone. The driest days are in winter while the wettest days are experienced in July. As per the 2011 census, Vasai-Virar is the fifth largest city in Maharashtra.[