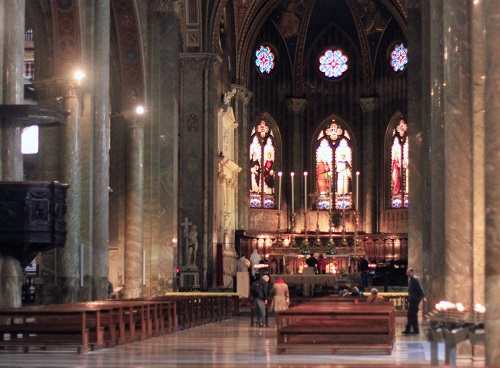 Basilica di Santa Maria Sopra Minerva is a major Roman Catholic church in the historic centre of Rome. It is built at the site of an ancient temple of the Roman goddess Minerva (Athena in Greek mythology). Sopra in Italian means "on". Admission to the church is free.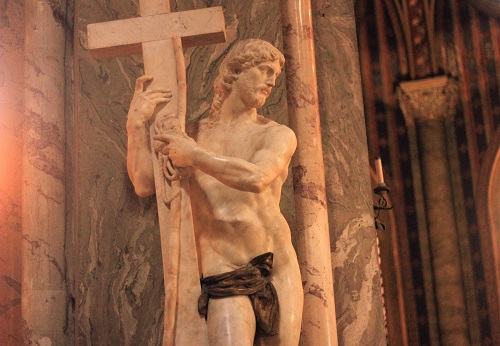 Interior of the Church
In front of the main altar is a marble statue of Christ the Redeemer by Michelangelo. You will notice a bronze loincloth on the sculpture. He added the loincloth later because there were objections to flagrant nudity. In any case, visitors have the opportunity to view one of Michelangelo's masterpieces for free.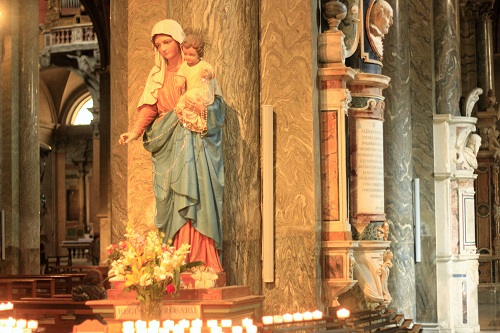 This is the only Gothic church in Rome. It resembles the famous Church of Santa Maria Novella in Florence. There are three aisles inside the church. The soaring arches and the ceiling in blue are outstanding. There are paintings of gold stars and saints. The stained glass windows are beautiful.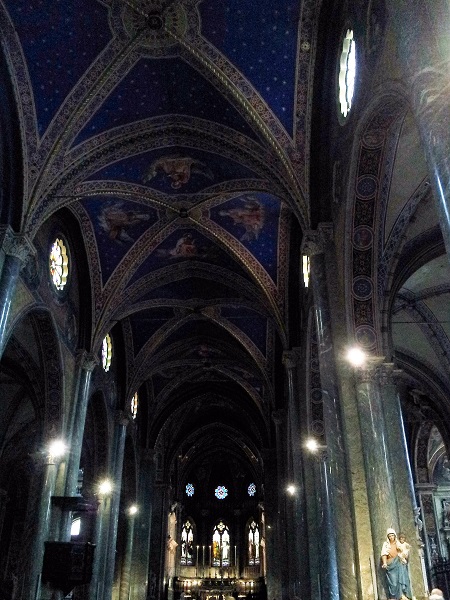 We found the tombstones of two Popes here: that of Leo X and Clement VII. One of Italy's patron saints, Saint Caterina of Seina, is buried under the altar. Another patron saint of Italy is Saint Francis of Assisi.
Location
Visitors to the Basilica can easily walk to other well-known Roman attractions: Pantheon, Trevi Fountain and Church of Saints Vincent and Anastasius. The area is full of restaurants and hotels. Indian travellers can reasonably expect to get vegetarian fare in most of the restaurants.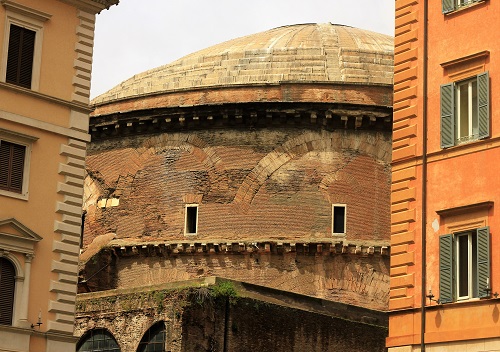 The church is close to Pantheon Temple, on Piazza della Minerva. It appears rather simple from the outside. But the interiors are spacious and full of works of art.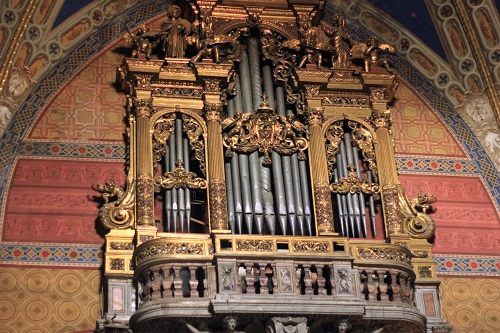 A delightful marble sculpture of a baby elephant stands outside the church. Gianlorenzo Bernini created the art treasure in 1667.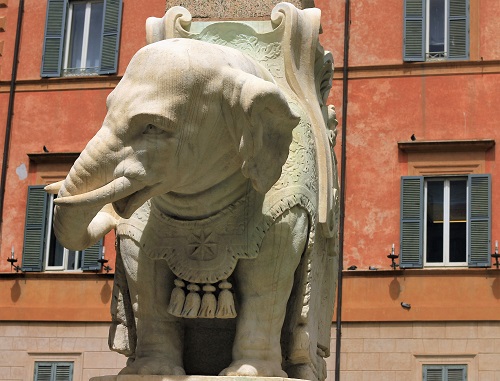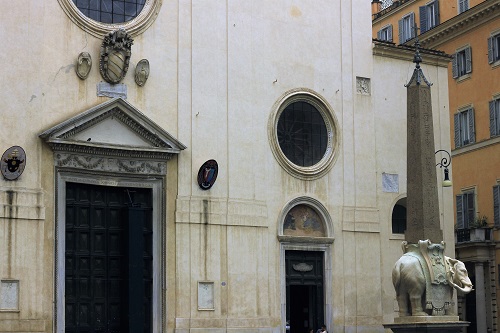 I hope you have liked the post.  If you have questions, please use the Contact Form to get in touch with me. Post comments in the box below.