Amsterdam Harbour is a 13th century port on the bank of a former bay known as IJ. It is the second largest port in the Netherlands, after Rotterdam.
The origins of the harbour lie in the 12th century. Fishermen built a bridge and dam across River Amstel. The mouth of the river formed a natural harbour. This is where the Damrak is now. Trading activities developed for carrying merchandise into the countryside.
The 17th century saw the golden age of Amsterdam. Ships sailed to India, Indonesia, North America and Brazil. The Dutch East India Company prospered and used Amsterdam as a principal trading centre. Traders invested in the company and the world's first stock exchange started operations in Amsterdam.
Immigrants from Germany, France, Spain, Portugal and Scotland streamed to Amsterdam. After a period of decline, things started to look up after establihment of  the Kingdom of Netherlands. in 1815.
Geography
Large portions of Netherlands have been reclaimed from the sea. Consequently one-fifth of the country lies below sea level. The North Sea canal connects the harbour to the North Sea and the Amsterdam-Rhine Canal links it to River Rhine.
The harbour comprises 620 ha (1,500 acres) of waterways and 1,995 ha (4,930 acres) of land area.   This includes port estates, quays, roads, railway tracks  and green space.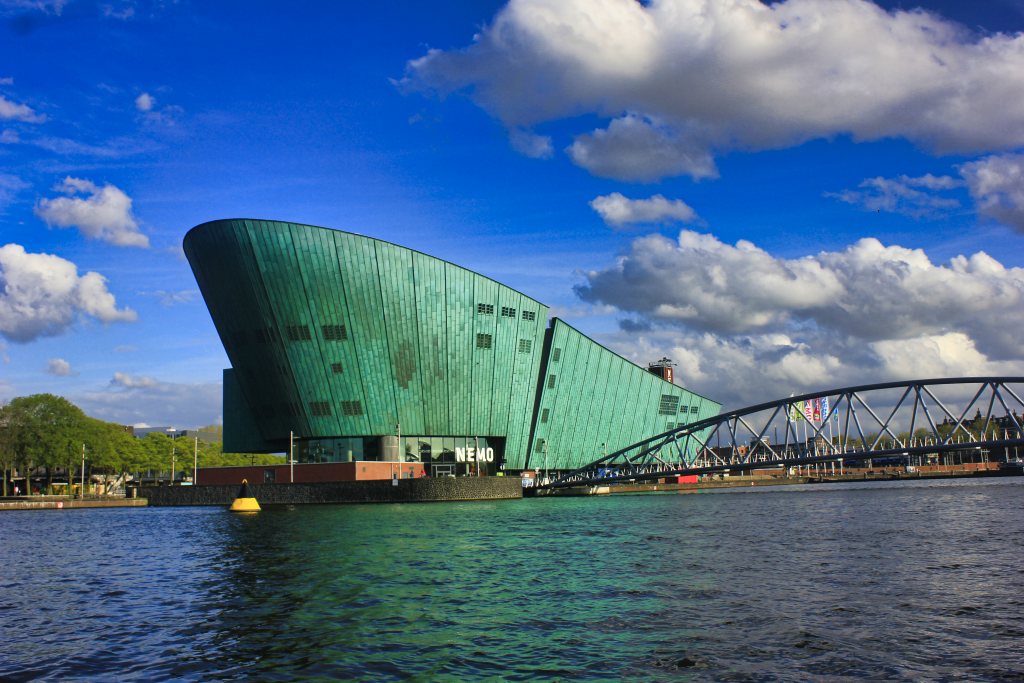 Amsterdam Cruise Port
Up to 180 big cruise ships visit Amsterdam each year. It is a popular stopping point on North Sea, Baltic and Polar cruises . The peak cruise season is April to September.
Cruise ships primarily dock at Passenger Terminal Amsterdam, just east of the Centraal Station in the city centre. You can take tram 26 (one stop) to Centraal Station. Alternatively you can walk to the station in 15 minutes.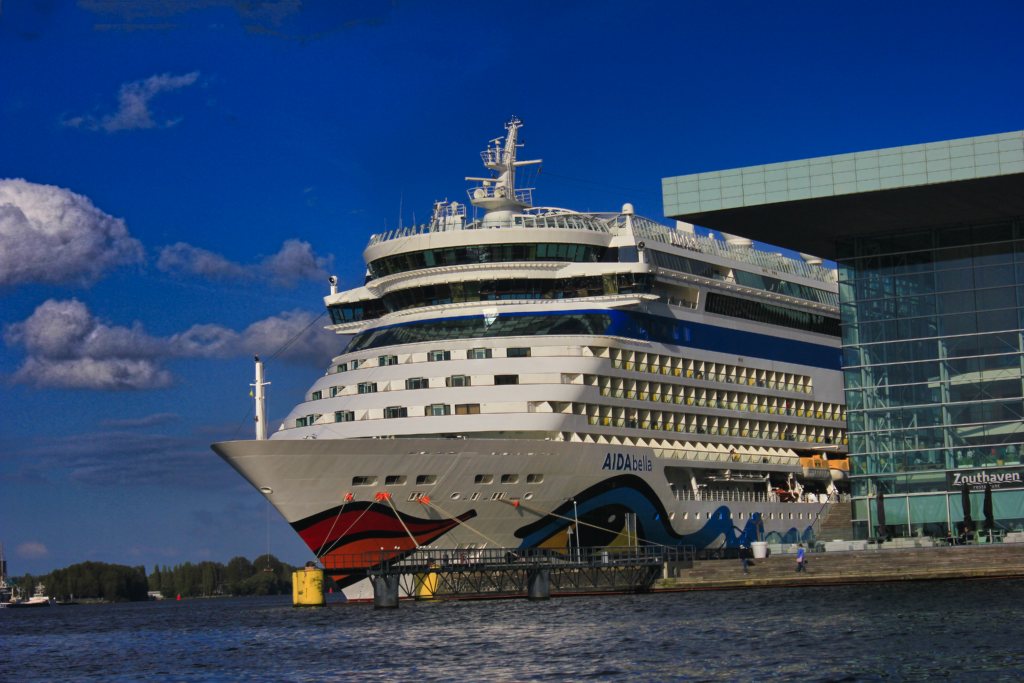 Waterland Terminal west of the city has been added as a cruise pier. Shuttles may be offered to Sloterdijk Station which is on the line between Schipol airport and Centraal Station. Both Passenger Terminal Amsterdam and Centraal Station offer luggage storage for those with late flights.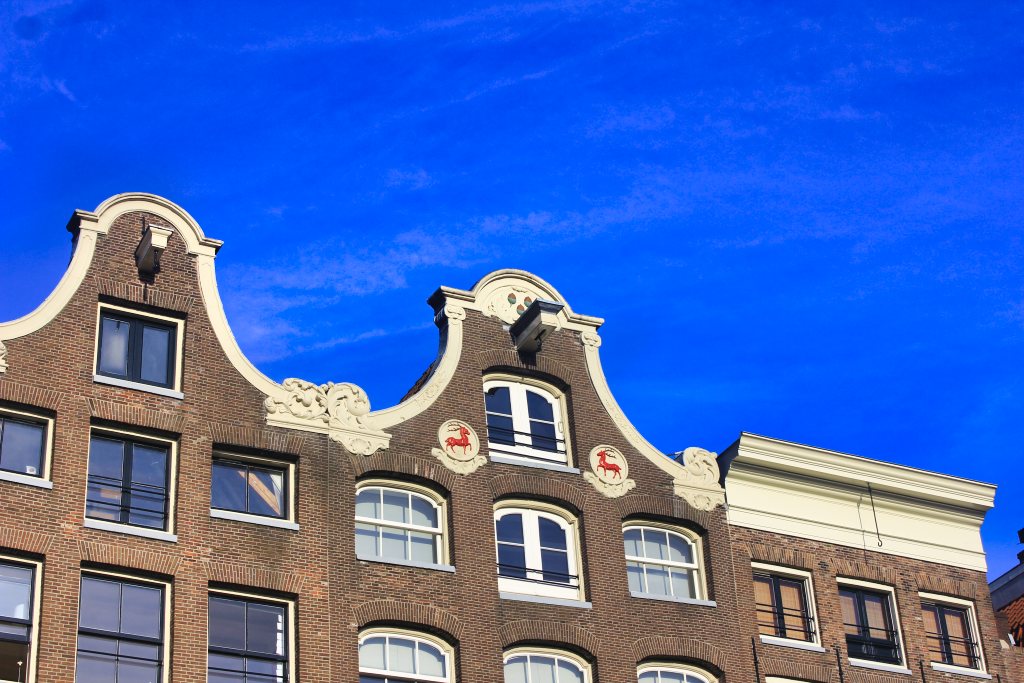 Dutch Architecture Around Amsterdam Harbour
Amsterdam ususally brings to mind the architecture associated with that of medieval and Dutch Golden Age, But the city has more to offer in terms of  modern design. These remarkable buildings stay clear of conventional architectural wisdom. This creates stunning creations that are unsurpassed in Northern Europe.
Boat cruises take visitors around Amsterdam Harbour. Many of these buildings can be seen from the cruise boats. I clicked the photos in the post while travelling on a boat.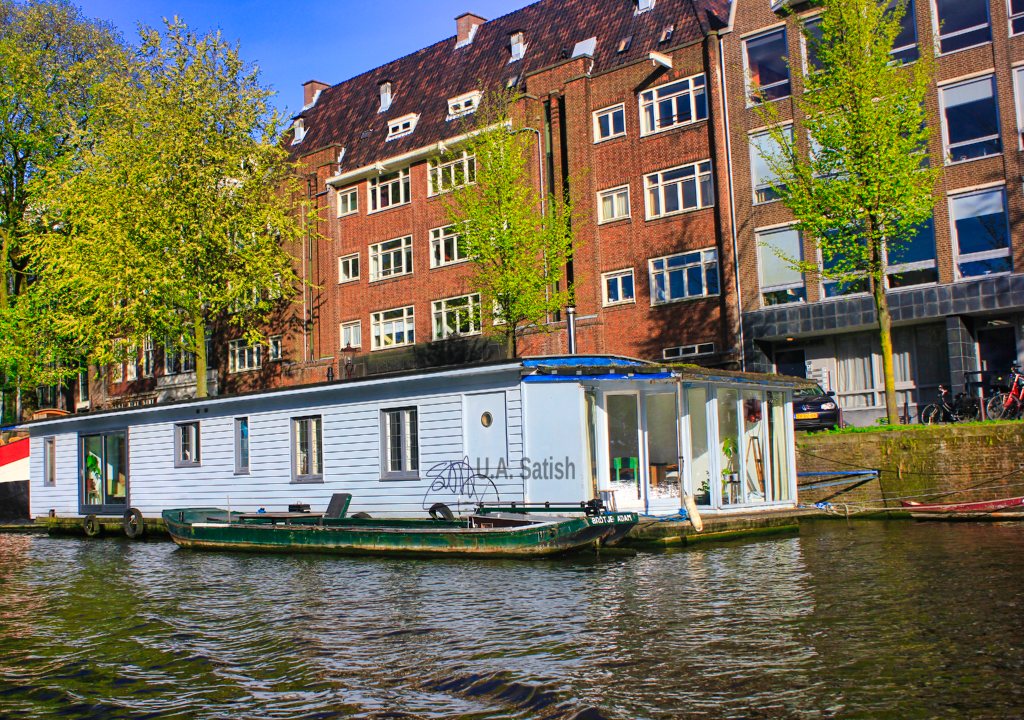 Amserdam has around 1,280 bridges on iits canals. And 2,500 houseboats. An interesting way to see the city is to hire a pedal boat which accommodates four.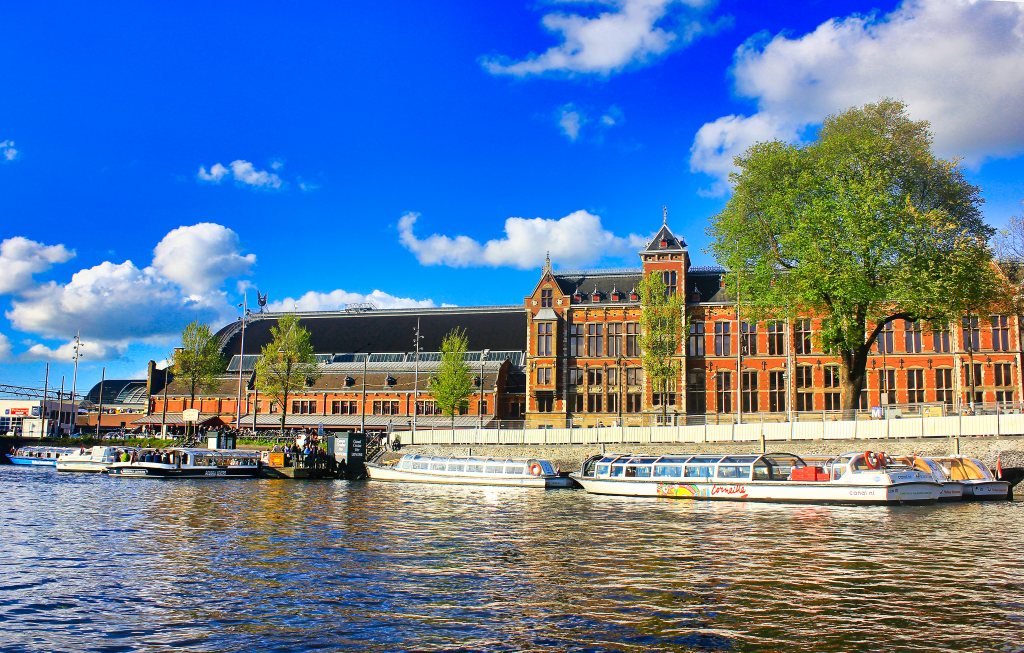 If you liked the post, you could…
Read more stories and get updates on my Facebook page.
Subscribe to the free and informative e-newsletter.
Related posts:
The Netherlands – Some General Reflections