We have come to the end of an eventful year. We now have a brand new year ahead of us. It is time to choose the top nine posts of 2017.
It was not an easy selection. I had to go by web site traffic and social media engagements to bring you your best-loved posts of 2017.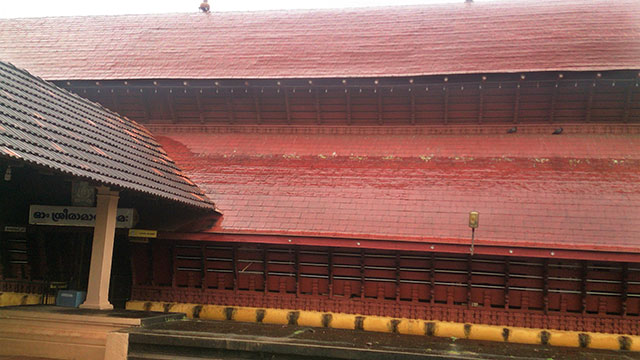 Sree Ramaswamy Temple in Thalassery is popularly known as Thiruvangad Temple. It is an ancient temple devoted to Sree Rama. Built in Kerala architectural style, you will find here traditional wood works and murals.
2. Arakkal Museum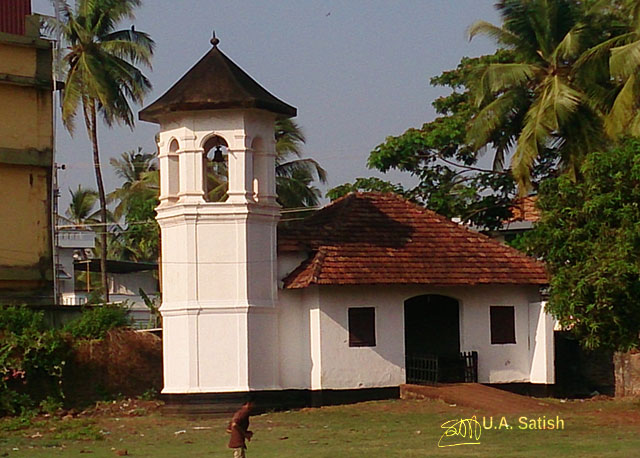 Arakkal kingdom was the only Muslim-ruled state in Kerala prior to the British era. The Durbar Hall section of Arakkal Palace has been converted into a museum. A number of heritage objects from the royal family are exhibited at Arakkal Museum. The exhibits have been organised by the Department of Archaeology of Kerala State.
3. Nandi Hills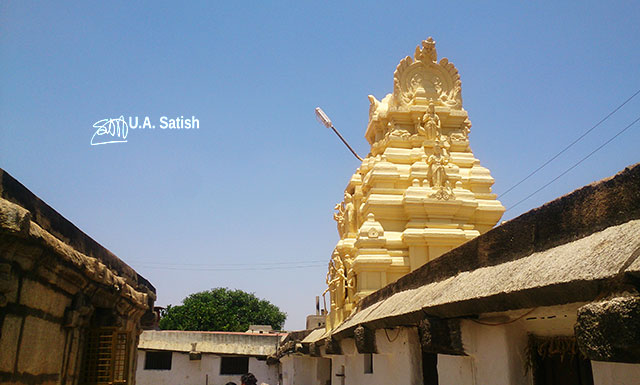 Nandi Hills is one of the popular one-day getaways from Bangalore. It is 40 km ( 1 hour) from Bangalore Airport. The climb up the hill is steep, with a few hairpin bends to manoeuvre.  There is an ancient Nandi temple on top of the hill. It has been entirely built using rocks. and is believed to be 1,200 years old. A viewing platform has been constructed for visitors to look down on the vast plain below. It is an exhilarating sight.
4. Florence to Lucerne by Train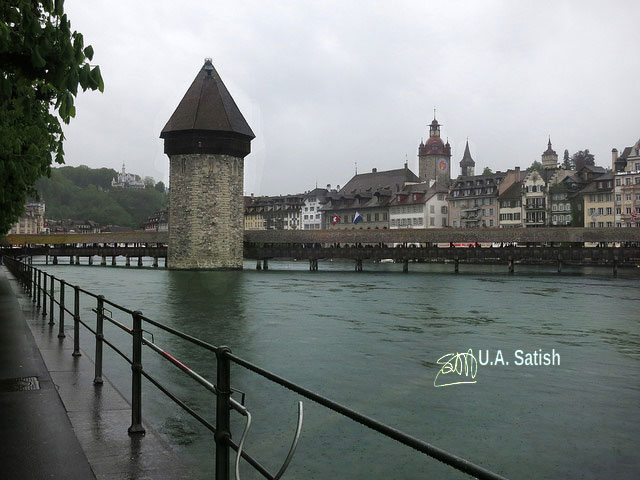 I travelled from Florence's SM Novella station to Milano Centrale by Trenitalia's top high-speed train, Frecciarossa ( Red Arrows). Its speed can touch 300 km/hour. All Frecciarossa services are air-conditioned. I changed at Milano Centrale to a Trenitalia EuroCity train. Transfer time was 40 minutes. The train's final destination was Zurich. The train from Milan to Zurich follows the main north-south route past the Alps, cutting under the mountains through Gotthard Tunnel.
I had to disembark at Arth-Goldau and go on a Swiss train to Lucerne. The onward trip to Lucerne was a short one of 33 minutes. I got down at Lucerne Bahnhof at 14:21. The journey from Florence to Lucerne was completed in 6 hours 21 min.
5. Pemayangtse Monastery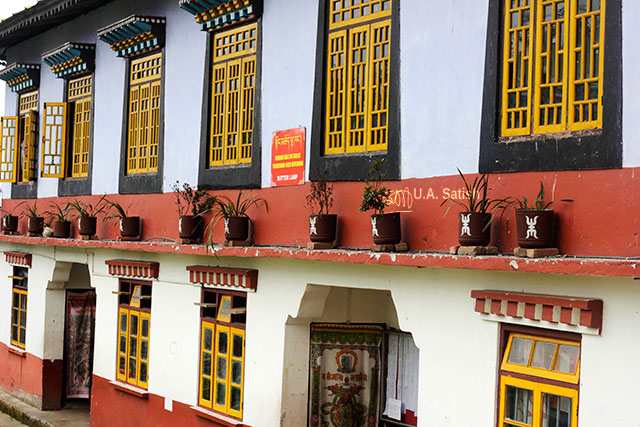 Pemayangtse Monastery is located on top of a hill, at an altitude of 2,000+ metres. It is 8.9 km from Pelling and 140 km from the state capital Gangtok. It is one of the oldest Budhist monasteries in Sikkim. Sangchen Pemayangtse monastery in Tibetan means "most secret lotus summit monastery". The monastery commands spectacular views of the Himalayas. On a clear day you can see Kanchenjunga and other mountains.
6. Zero Point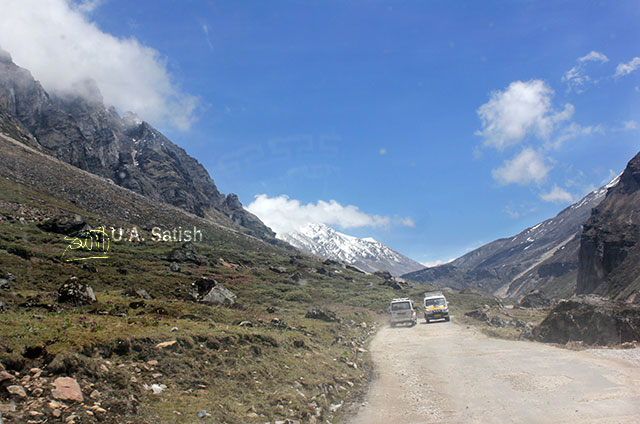 Zero Point is close to the international border with China in North Sikkim. The road from Lachung ends here. Civilians are not permitted to venture beyond. Zero Point is bordered by mountains. On the other side of the mountains lies People's Republic of China. The mountains are covered with snow during most of the year. The best time to visit the area will be in the months of April and May. The lower stretches of the mountains will be covered with beautiful Rhododendron flowers.
7. Glimpses of Vasai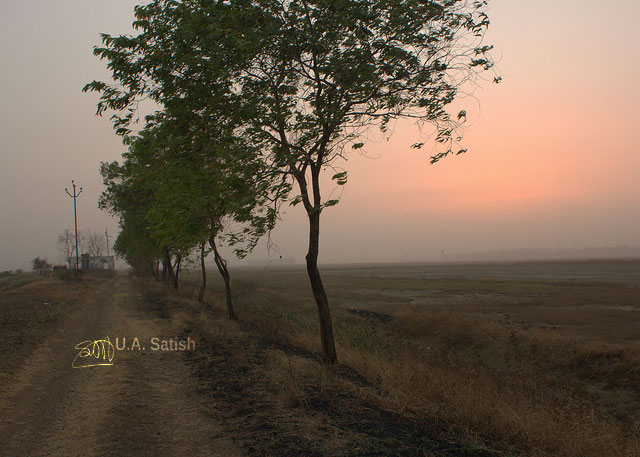 Vasai is a fast-developing area in Palghar district of Maharashtra. Vasai Road railway station is connected by frequent local trains to South Mumbai. Seven kilometres from the railway station is Vasai Gaon. The Portuguese had built a fort here which was called Bassein Fort. The Portuguese buildings inside the fort are in ruins.
There are many small villages around Vasai where the population is engaged in agricultural activities. Vasai is famous for different types of bananas such as rajeli, tambeli, mutheli and velchi. Dried banana is a speciality of Vasai.
8. Mani Bhavan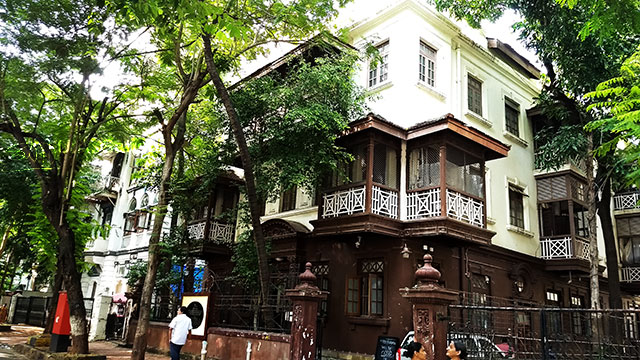 Mani Bhavan was the hub of Gandhi's political activities whenever he was in Mumbai between 1917 and 1934. He launched from here  Satyagraha in 1919 and Civil Disobedience in 1932. Gandhiji's corner room is on the second floor. It is preserved in its original setting. Visitors are not allowed inside. But they can peep inside through the glass door. It is a spartan room with basic furniture which includes a bed, writing table and a couple of Chakras.
In 1932, Gandhi was arrested by the British from his tent on the terrace of the Bhavan and sent to Yerawada prison in Pune. Mani Bhavan was the place which saw Gandhi's journey from an individual taking on the might of the British to becoming a leader of national eminence.
9. Pazhassi Raja Museum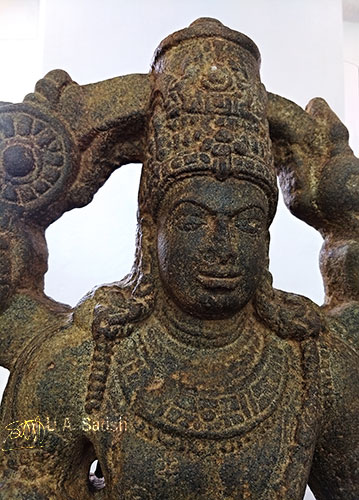 The museum building is 200 years old and is constructed in Kerala architectural style. It was known as East Hill Bungalow. The bungalow served as a court during the British rule. The basement was used as a jail. It was turned into an archaeological museum in 1976. In 1980, museum was renamed Pazhassi Raja Archaeological Museum. It is managed by Kerala State Archaeology Department.
Did you like my post? Follow me on Instagram, Flickr and Facebook . Please feel free to leave your comments.