There was a nice warm glow in the sky. The colours were wonderful and subtle. There were low clouds which had taken on a pink colour from the light radiated by the sun. The waters in the fields were tinted by the sky.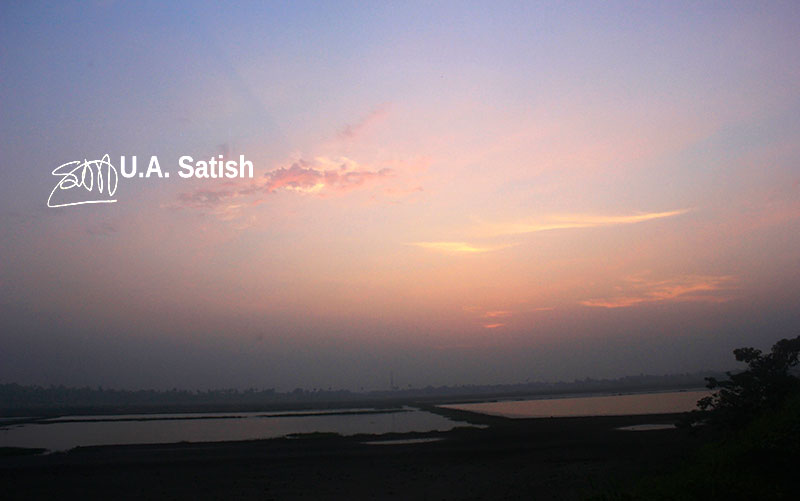 Location
The photo was captured on the outskirts of Mumbai, in Vasai which has Bassein Creek to the north and Tungari Hills to the east. Many parts of Vasai  fall under coastal regulation zone and are out of bounds for development.
Technical Data
I used a narrow aperture of f/7.1. ISO speed was 200. An exposure time of 1/160 sec. was used. Focal length was 18 mm. Camera is Canon EOS 550D.
If you should wish to download my photos for any commercial application, please contact me for a quote. You can mail me at ua.satish@uasatish.com.