The Hibiscus was beautiful. It was in the shade of a coconut tree and had a bright, vibrant colour. I had to catch the exact shade of red in the photo. And the focus and light had to be perfect.
The photo was featured in Flickr Explore on 10 December. Please click here to view my photos in Flickr's Explore pages.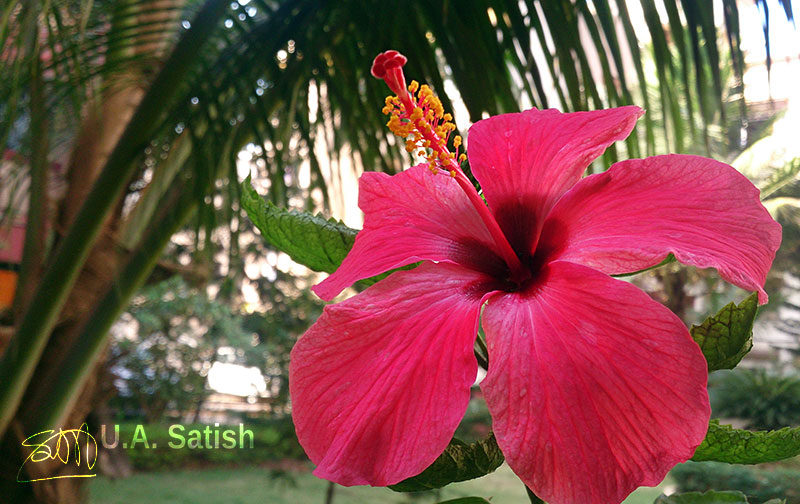 Location
I came across the Hibiscus in Vasai, a suburb of Mumbai. Many parts of Vasai  fall under coastal regulation zone and are out of bounds for development.
Camera Info
I used my Sony Xperia ZR camera. It focuses really close and its small lens and sensor give more depth of field than a large camera. The big screen of Sony Xperia ZR is easier to see than the viewfinder of a camera.
If you should wish to download my photos for any commercial or personal application, please contact me at ua.satish@uasatish.com.