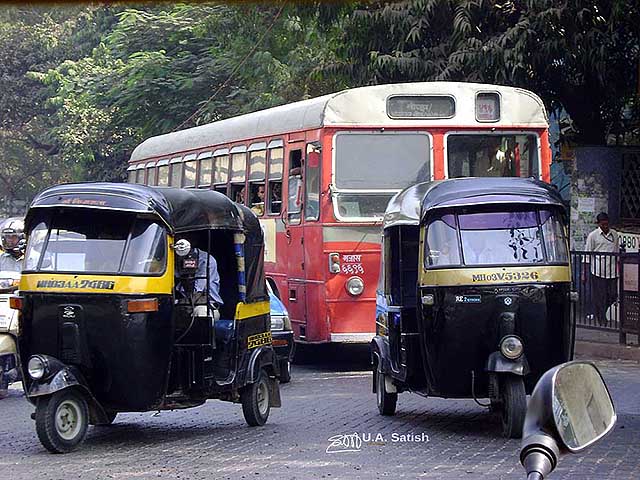 I was travelling from Andheri railway station to my office in MIDC, Andheri. Although it is only about 4 km, the trip takes 30 minutes or more due to heavy traffic. Roads have been dug up for the metro and usually there is traffic congestion.
I had stopped at the traffic signal to turn to MIDC Central Avenue. I took out my camera to shoot the traffic at the road junction. You can see a red BEST bus and a couple of autos. The rear view mirror of a bike which had stopped next to me can also be seen. There are about 150,000 autos in the northern suburbs of Mumbai.
This image had made it to Flickr Explore. It was later omitted from Explore. Explore is Flickr's way of showcasing the most interesting photos. You can see the photo on my flickr page.
I have added a Facebook like box on my website. Click on the like button to become a fan of my FB page and get photos, updates and announcements in your Facebook news feed.