Great Egrets are large migratory birds which flock to parts of Mumbai every year. These locations include Sewri, Vasai, Vashi, Airoli, Dombivali, Kharghar, Panvel and Vikhroli. The creeks and wetlands of Mumbai offer plenty of food for the birds during the months of September to March.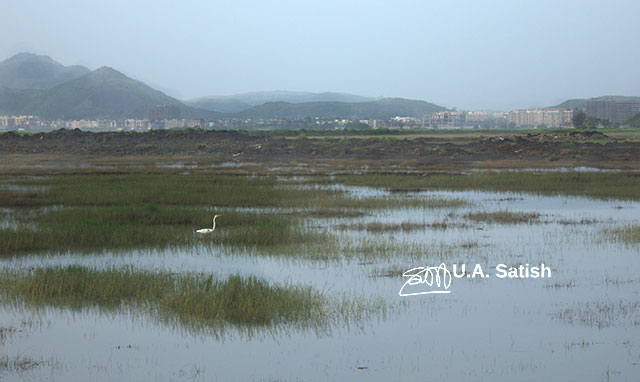 Location
The bird was spotted last month near Sun City in Vasai. Rains had filled the area with water. Many birds could be seen wading through it.
Camera Info
My Canon EOS 550D was used for the shot. Aperture was f/5.6 at a focal length of 55 mm. Shutter was fired at 1/80 sec.