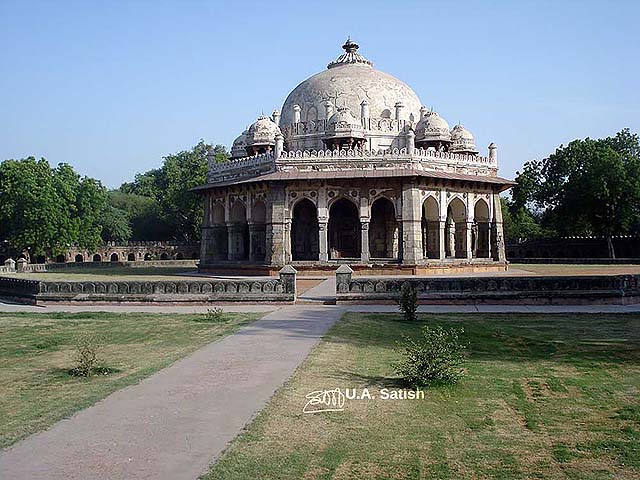 Delhi has many historical monuments. One of them is Isa Khan's Tomb.
Isa Khan was an Afghan noble in the court of Sher Shah Suri and later of his son Islam Shah Suri, both of the Sur dynasty. The tomb was built in Isa Khan's lifetime in 1547-1548 AD, and is situated near Mughal Emperor Humayun's Tomb which was later built between 1562-1571 AD.
The pillared mausoleum is topped by an inverted flower-shaped dome with smaller supporting domes. It was reopened to public in April this year after a two-year restoration work.
Slanting rays of the evening sun brings out fine details of the tomb. The photo was taken with a point and shoot camera, Sony DSC-W35. It goes to show that you do not need a high-end digital SLR to take good photos.
The photo can be licensed from Getty Images.