It was a cloudy evening last month. There was a hint of rain in the air. Clouds partially covered the mountains. Good rains in the past few weeks had made the land nice and green.
Subscribe to my free email newsletter for timely updates.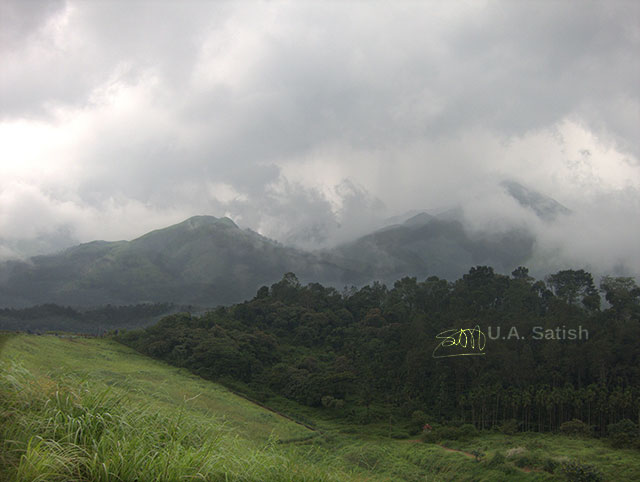 Location
I shot the photo in Padinjarathara, Wayanad where there is a large earth dam. It is 22 km from Kalpetta, a 33 minute drive. It is nestled among lush green hills.
Camera Data
My camera Canon PowerShot S110 was used here. Aperture was f/4.0. Focal length was 8.5 mm and shutter speed 1/30 sec. ISO was set to 200.