It was a fabulous display of brilliant grounds. Beautiful tulips bloomed everywhere. The many colours were dazzling. Sun was shining and cast long shadows over the garden. It was a fantastic scene.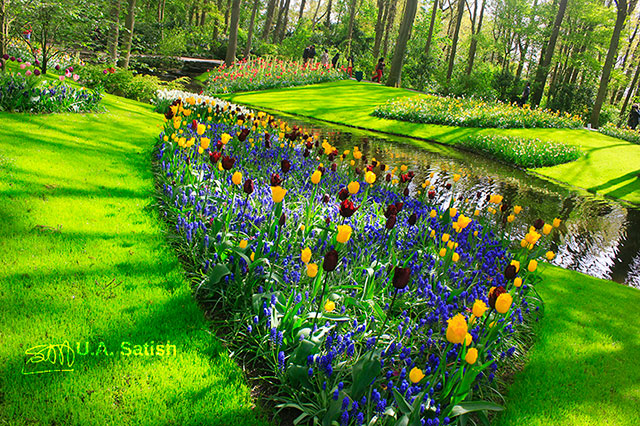 Location
This is Keukenhof gardens in Southern Holland. It is spread over 32 hectares and has 800 varieties of tulips. You can travel to Keukenhof by bus from Amsterdam Centraal or Schiphol Plaza. The gardens are open only for a few weeks in spring each year.
Technical Info
I have used my Canon EOS 550D DSLR camera. Aperture was f/7.1 and the exposure time 1/200 sec. The lens was Canon EF-S18-55mm f/3.5-5.6 IS. It was kept at its widest focal length of 18 mm. Exposure mode was Manual.