It was a beautiful place to be in a boat alone. Blue sky, blue river water and a green island. The sun was shining and small white clouds were floating in the sky. The water was calm and smooth. The small boat was probably taken out on a fishing trip.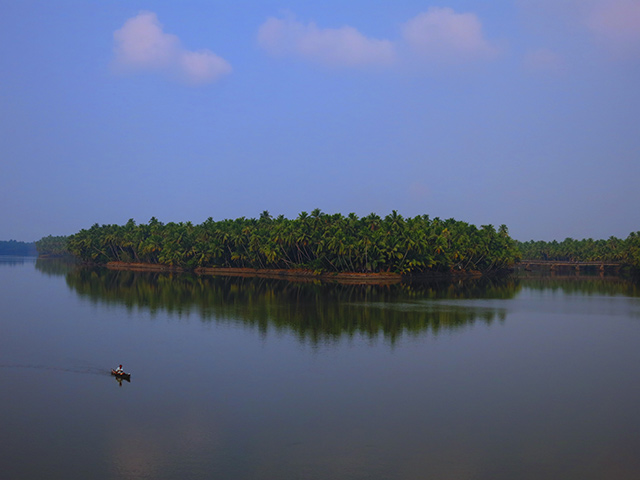 Location
Kariyankode river in northern Kerala is the location for the shot. On its way to Arabian Sea, the river flows between Cheruvathur and Nileshwaram towns in Malabar.  I was on a bridge overlooking the river and it gave me a vantage point for the shot.
Camera Info
As the scene was bright, I used a shutter speed of 1/250 second and ISO speed of 80. Aperture was f/4.0. Focal length was 11 mm.