Silhouette of the old wooden windmill was beautiful against the wonderful sky. The light was fading and the sky had darkened. The cloud formation looked dramatic.  The water behind the windmill shimmered in the mellow light. I composed the shot with the windmill on left side of the frame. Click here to see the photo on my photostream in Flickr,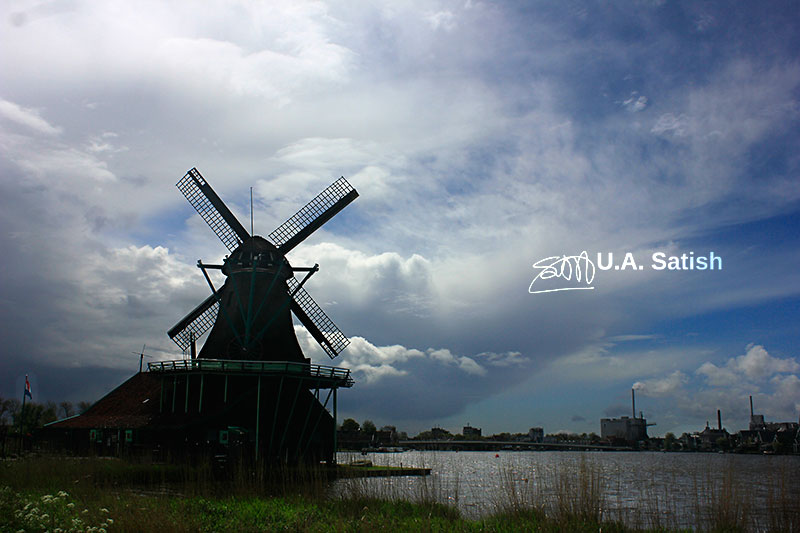 Location
The windmill is in Zaanse Schans, Netherlands. It is 40 minutes by road from Amsterdam Centraal station. Many such windmills are being maintained in good working condition. Zaanse Schans attracts visitors from all over the world.
Camera Data
The camera is Canon EOS 550D. The Exposure Mode was manual. Aperture was f/9.0 and shutter speed 1/1600 sec.
Happy Diwali to all my friends!