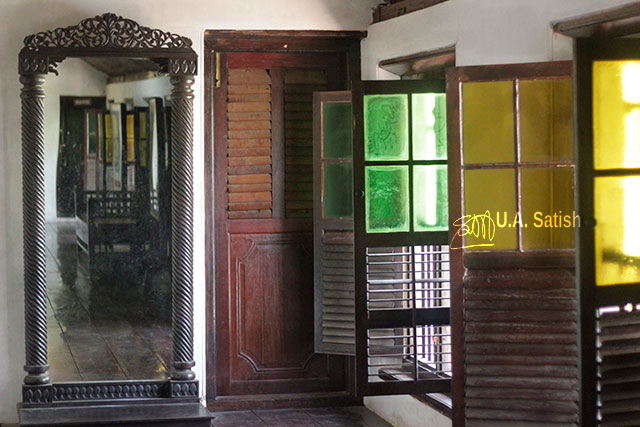 Arakkal kingdom was the only Muslim-ruled state in Kerala prior to the British era. They ruled Kannur (formerly known as Cannanore) and Lakshadweep Islands. It is believed that the Arakkal clan
---
descended from a princess of the Kolathiri royal family.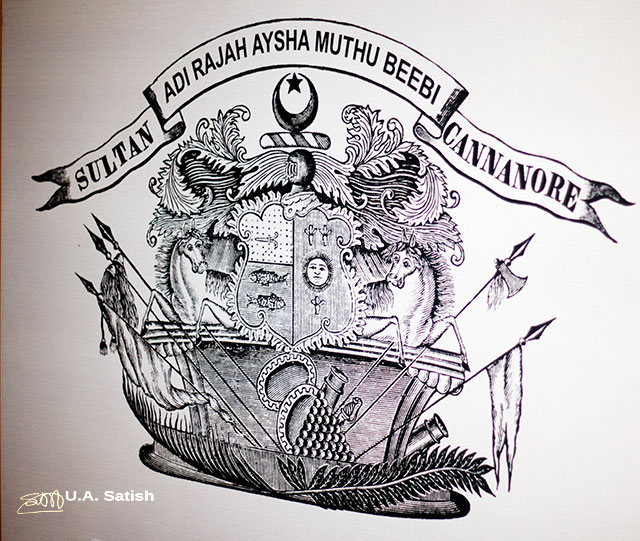 The Durbar Hall section of Arakkal Palace has been converted into a museum. It showcases heirlooms from the times of the Arakkal dynasty. The renovation was carried out by the Government of Kerala and opened to the public in July 2005.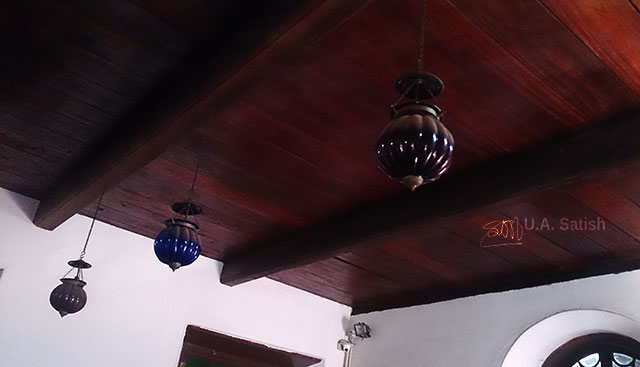 The Arakkal family followed a matriarchal system. The eldest member of the family, whether male or female, became its head and ruler. While male rulers were called Ali Rajah, female rulers were known as Arakkal Beevi.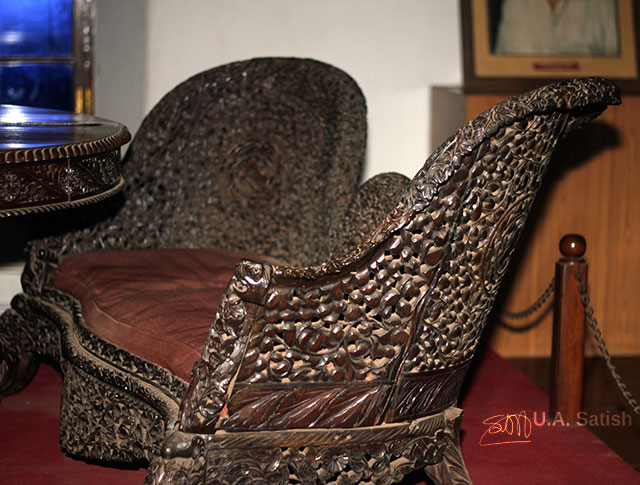 The king's palace, which was purchased from the Dutch in 1663, was named Arakkal Palace after the ruling dynasty.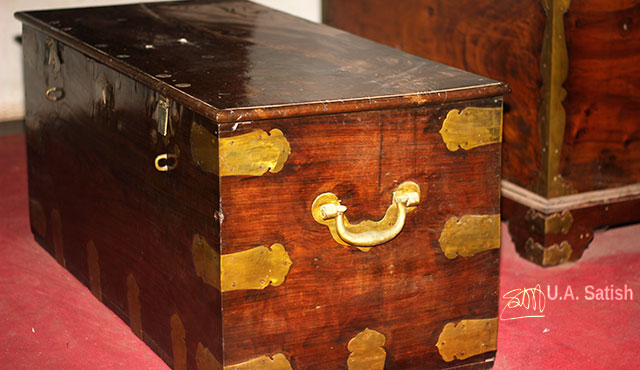 The museum is 3.7 km from Kannur Railway Station. It faces the Arabian Sea. St. Angelo's fort is close by. Car parking is available. Visitors are allowed inside between 9:30 am and 5:15 pm. An entry fee of Rs. 20 per person is levied. Photography is permitted and cameras attract a fee of Rs. 25. Footwear has to be kept outside. It is a small museum on two floors. Phone: +91 497 273 4479,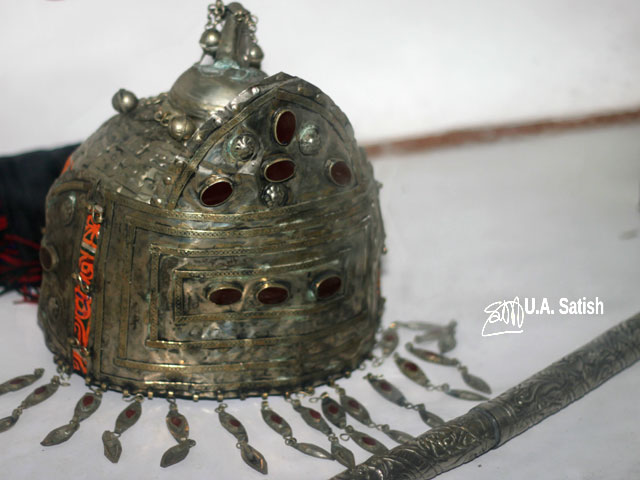 A number of heritage objects from the royal family are exhibited at the museum. The exhibits have been organised by the Department of Archaeology with the financial assistance extended by Department of Tourism, Government of Kerala.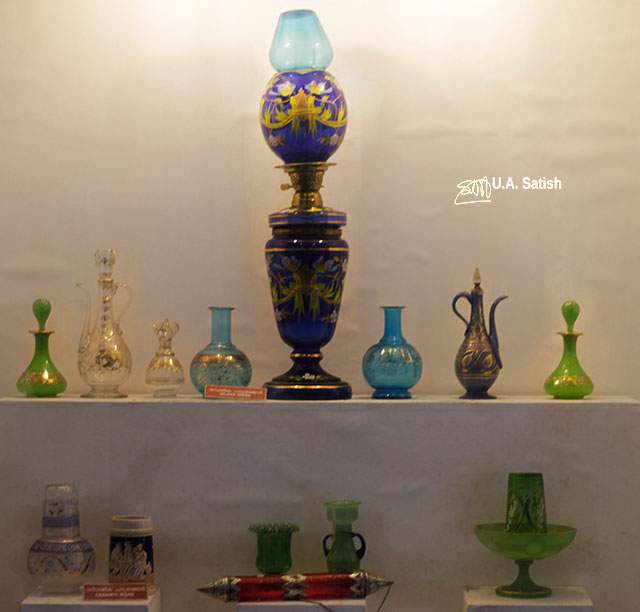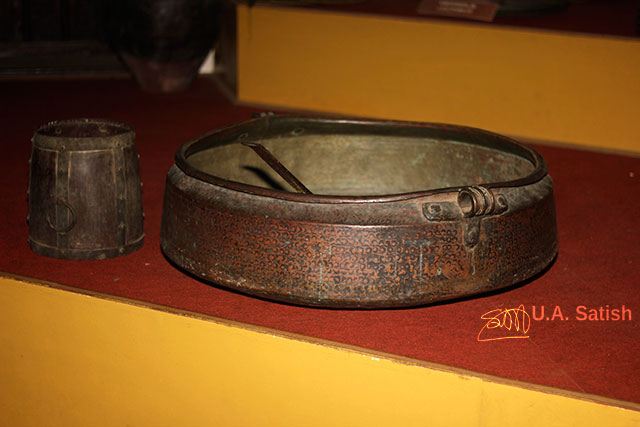 However, the museum continues to be owned by the Arakkal Family Trust and does not fall under the Archaeological Survey of India.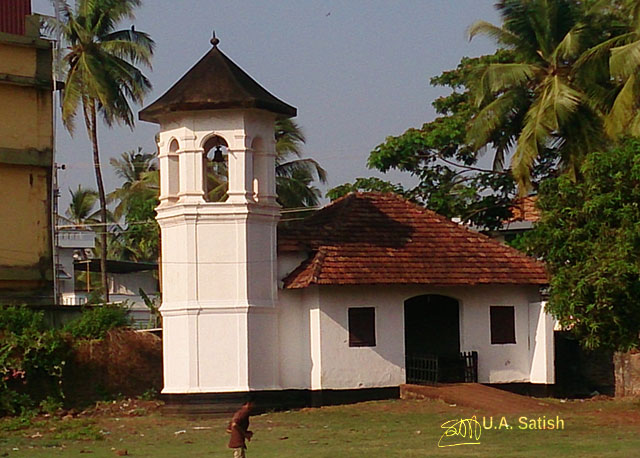 The palace grounds looked rather untended. At one corner of the grounds is the bell tower which had been freshly whitewashed. It has a large bronze bell. It is rung to summon the faithful for prayers.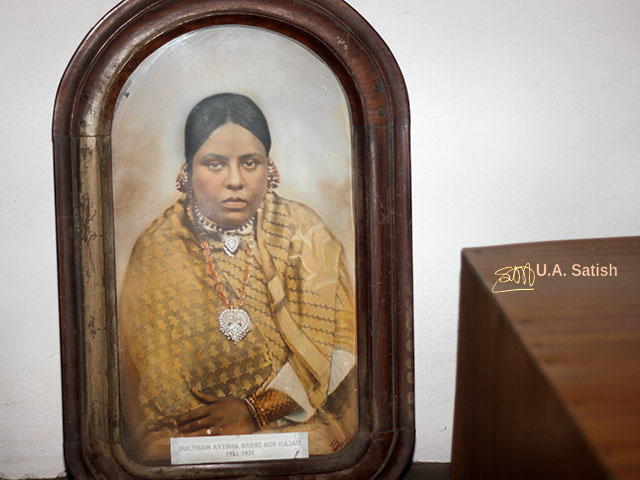 Portraits of many rulers of the Arakkal family are displayed here. Among them is Arakkal Beevi Ayesha Sultana who occupied the throne from 1921 to 1931.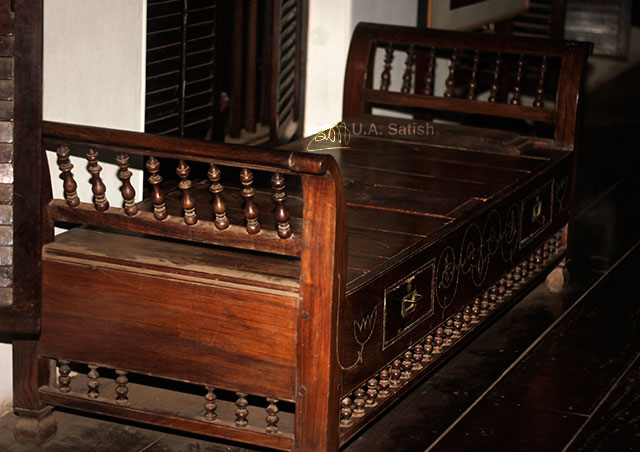 Teak wood furniture from Arakkal Palace are on exhibit at the museum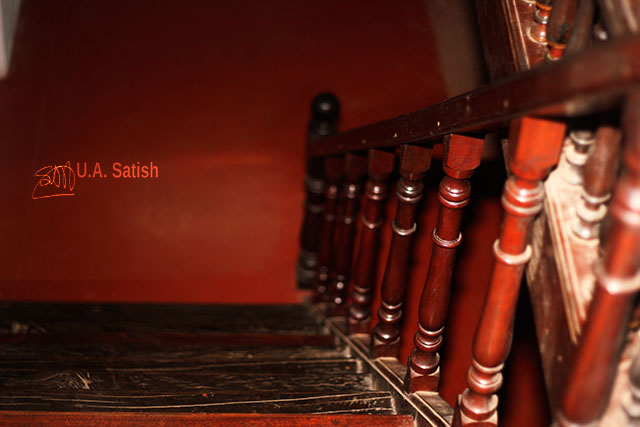 The heritage wooden staircase has been preserved in good condition.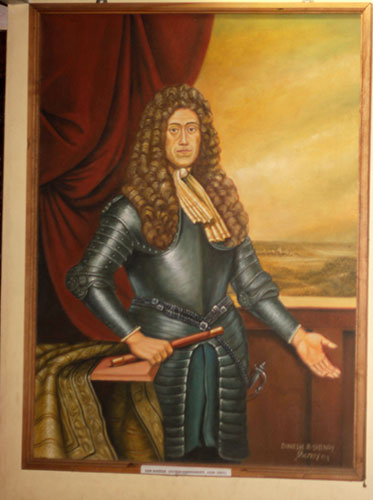 Hendrik van Rheede was the governor of Dutch East India Company in Malabar between 1669 and 1676 His portrait is on display at the museum. The Dutch tried to maintain cordial relations with Arakkal family due to their leadership in the field of commerce.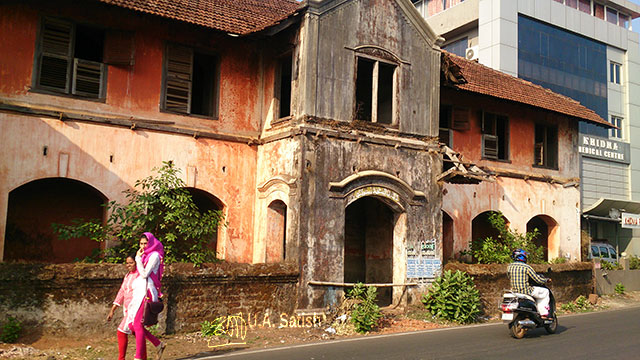 Parts of the palace are now in ruins and in need of intense repairs.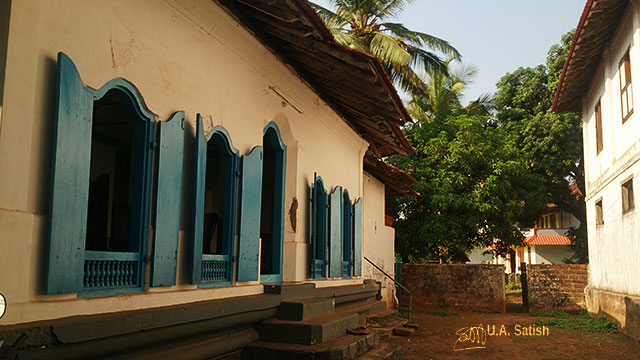 Among the buildings that have succeeded in maintaining their grandeur in modern times is the Arakkal Mosque.
You may have been delighted to read about my visit to Arakkal Museum. Join me on Facebook, Instagram and Flickr.
Facebook Comments