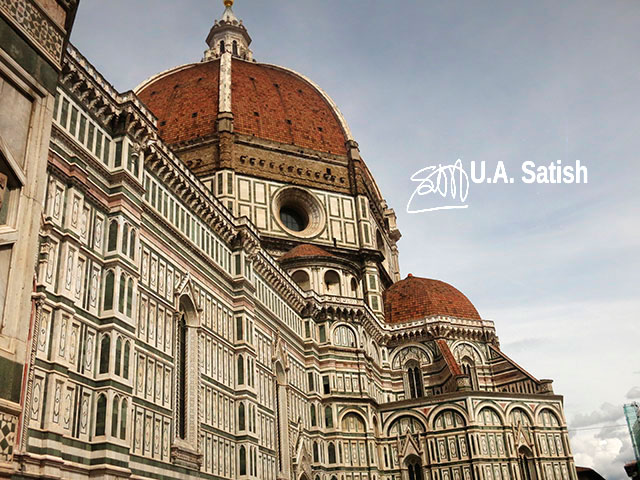 Florence is a romantic town with narrow streets and heritage buildings. It is thronged by visitors who are treated to masterpieces of Renaissance art. Its food and wine are justly famous.
Cathedral of Santa Maria del Fiore
Cathedral of Florence is a major landmark and its dome paved with red terracotta tiles is easily distinguishable. Visitors can climb to the top of the dome by a staircase with 463 steps (no lift). The cathedral is a 12 minute walk from Florence's Santa Maria Novella station.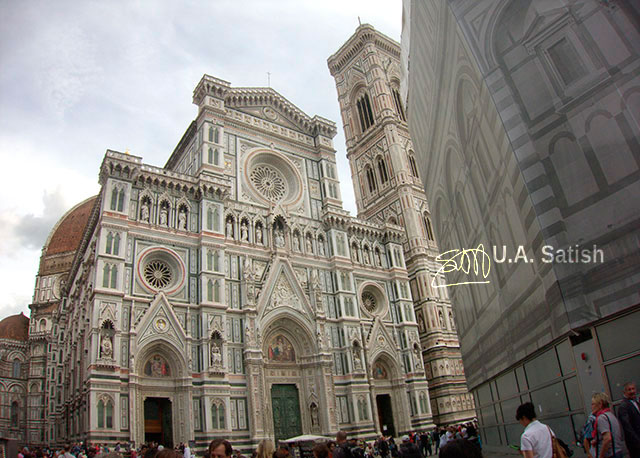 The interior is vast and there are beautiful stained glass windows and paintings. In front of the cathedral is the Baptistry of St. John. It has an octagonal plan. It is famous for its three bronze doors which depict the life of John the Baptist.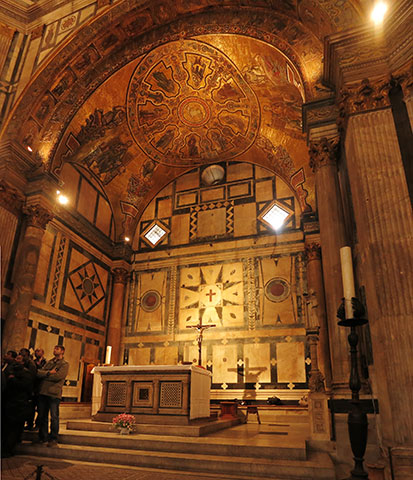 Basilica of Santa Croce
This is a beautiful and historic basilica. It is 1 km to the east of  Cathedral of Santa Maria del Fiore. The tombs of some Italian greats can be found here: Michelangelo, Galileo, Machiavelli, Rossini and others. The place is not crowded. There is no need to pre-book tickets. Entry is free if you hold a Firenze Card.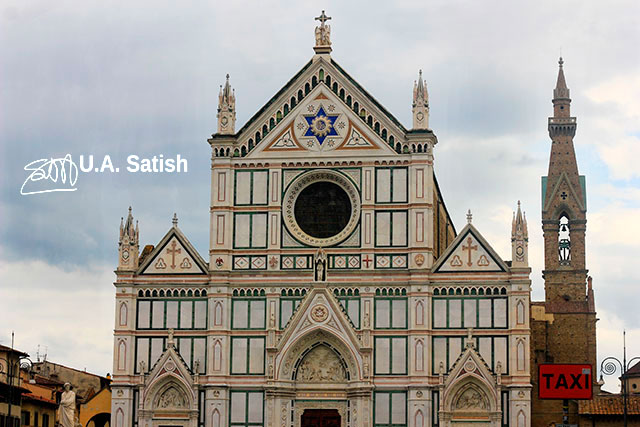 It is the principal Franciscan church of Florence. Legend has it that it was founded by St. Francis himself. Construction of the present church may have started in 1294 and was funded by the city's wealthiest families.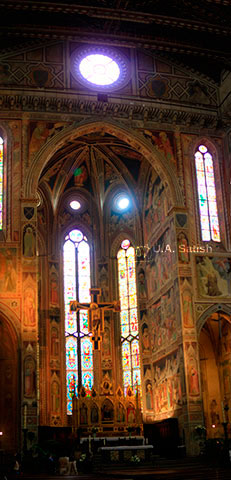 It is a vast church and well-known for its Florentine art. On the walls are frescoes by Italian masters: Giotto, Donatello and  Toddeo Gaddi. Outside the church you will come across some fabulous restaurants and gelatorias.
Ponte Vechhio
Ponte Vechhio or Old Bridge is a romantic spot in Florence. It has great views across River Arno. On both sides of the bridge are jewellery shops which are crammed with guests during the day. At night, the bridge is a lovely place for a stroll.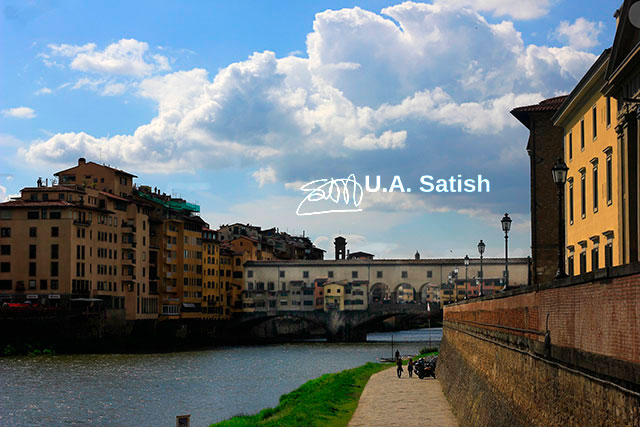 This was the only bridge across River Arno until 1218. The bridge was reconstructed after the flood in 1345. It has withstood the ravages of World War II and the catastrophic flood of 1966.
Today there are several bridges across the river. You can see them when you look out from Ponte Vechhio. The views are fantastic, more so at sunset.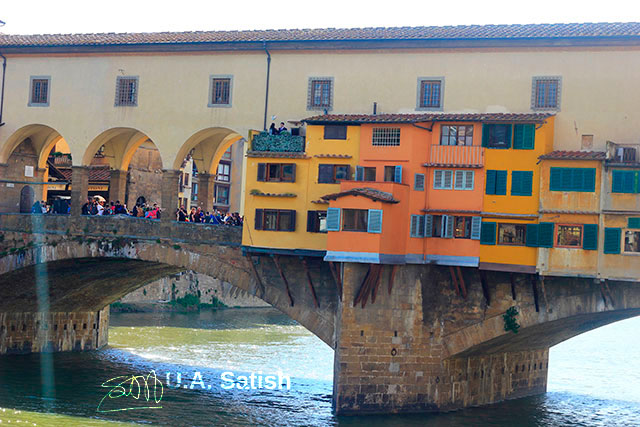 Accademia Gallery
Accademia Gallery draws visitors from all over the world. Its foremost claim to fame is Michelangelo's David. It has been housed in the museum since 1873. The beautiful marble sculpture is nearly 4.5 metres tall. It is an exquisite work of art.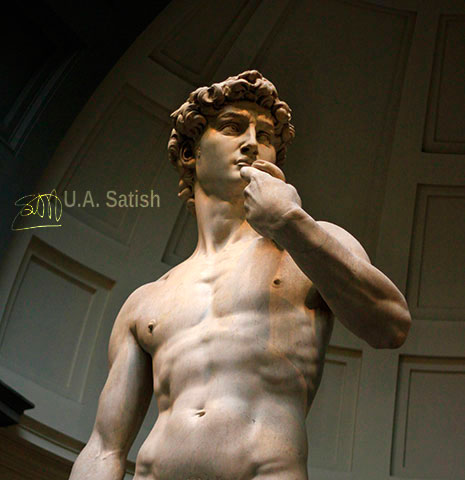 There are other famous sculptures and Renaissance paintings by Florentine masters of 14th and 15th centuries. The glazed terracotta sculptures shown below are by Andrea Della Robbia and Luca Della Robbia the Younger. Early sixteenth century.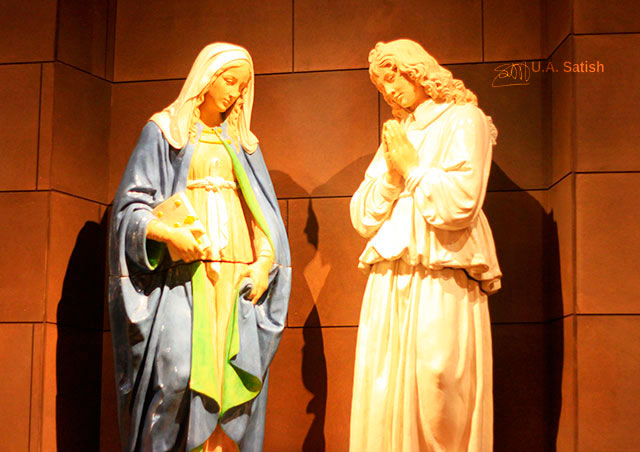 Uffizi Gallery
This is one of the great art museums in Europe. It is a must see for Renaissance art. Many of the works of art have a religious flavour. Masterpieces of Leonardo da Vinci and Botticelli, among others, are on display. The sculpture of Hercules and Centaur Nessus is attributed to Giovanni Caccini, celebrated Tuscan sculptor.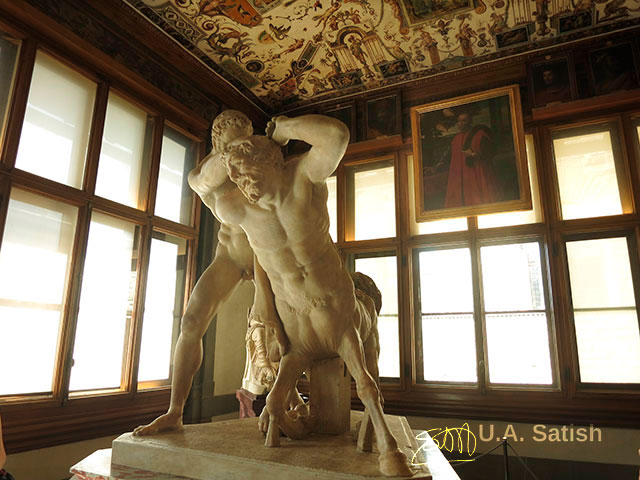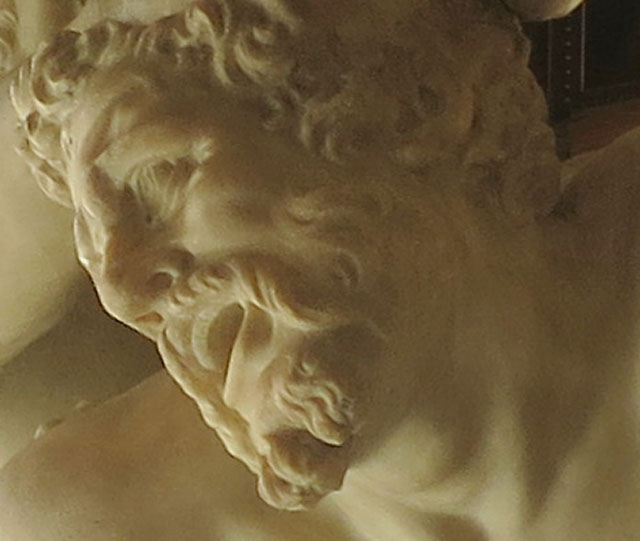 The Tribuna (Tribune) is one of the major attractions in Uffizi Gallery, Florence. The octagonal room was completed in 1584. Several priceless artworks are on display here. Visitors were not allowed to enter the room. We could however view the exhibits through a grill door.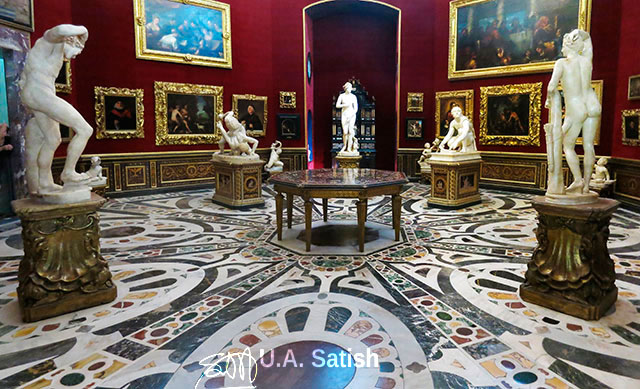 Piazza della Signoria
Piazza della Signoria is the main square in Florence. It is L-shaped and many sculptures have been placed around it. The Neptune Fountain (1575) is the work of sculptor Bartolomeo Ammannati. A copy of Michelangelo's David is placed in the square. Giambologna's Rape of the Sabines is one of the many beautiful sculptures found here.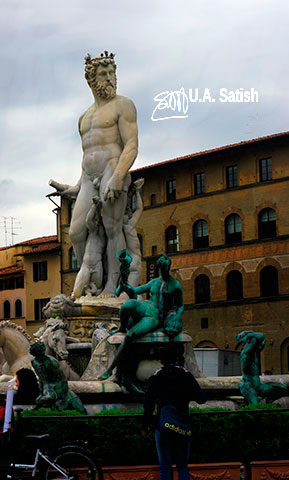 Palazzo Vechhio is the town hall of Florence. It overlooks Piazza della Signoria. The architecture is remarkable. Entry is free. There are numerous shops, restaurants, musicians,and vendor carts in the area.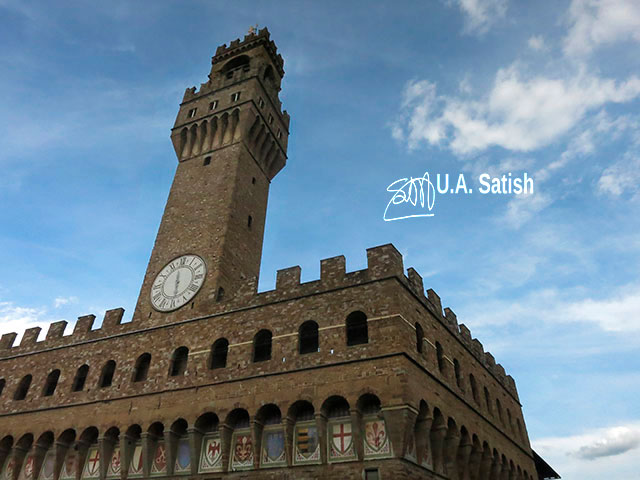 Facebook Comments